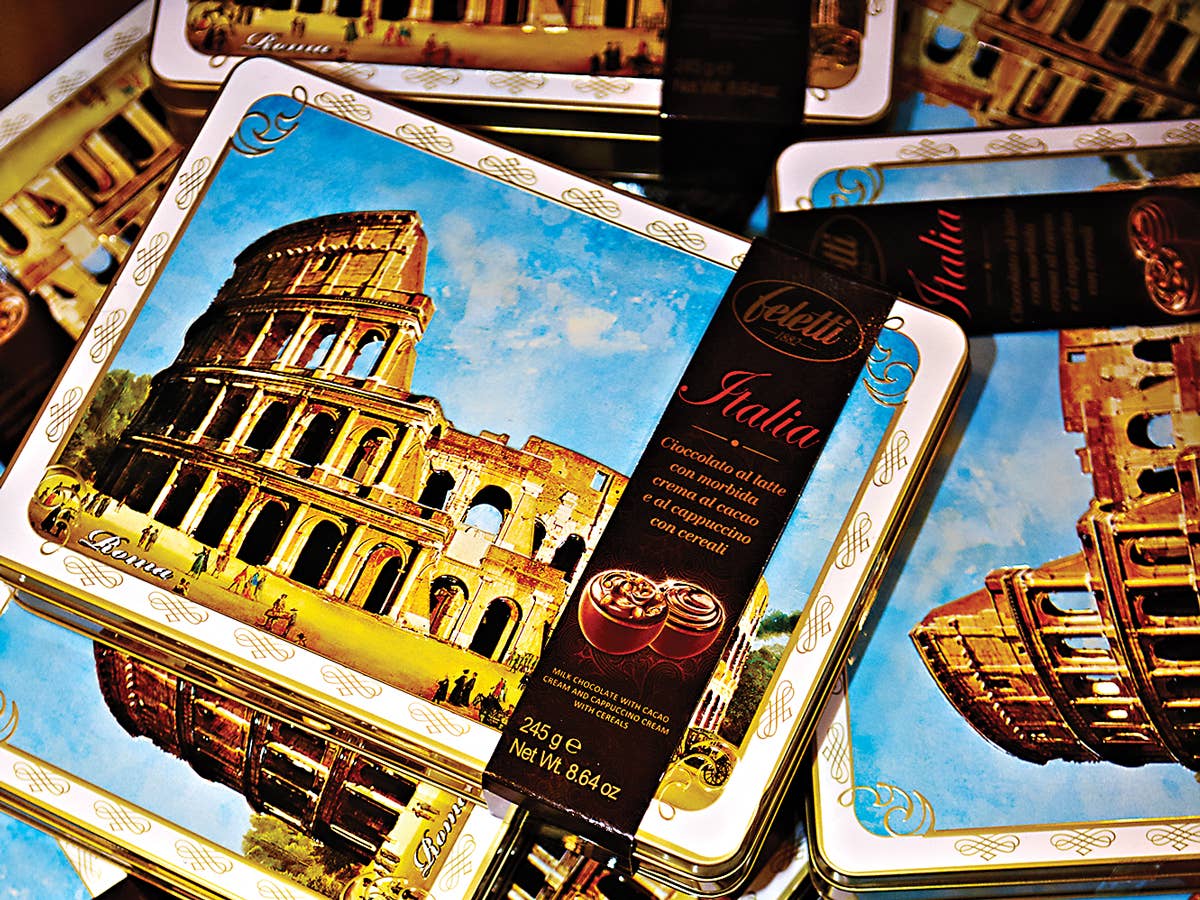 Travel
Lessons from Abroad: 4 Food and Drink Ideas We're Taking Back Home
Snack shacks, autogrills, and ceviche on a boat: more of this, please
Once upon a time, most of Japan's great foods—sushi, okonomiyaki, tempura—were served at yatai, mobile wooden food stands that crowded the streets of Edo, Osaka, and Old Kyoto. They popped up in the evening and disappeared before morning. Gradually, particularly over the past 50 years, city after city has succumbed to complaints from local restaurateurs about competition, and from concerned citizens about hygiene, and banned yatai from its streets. Fukuoka, the largest city on the southern island of Kyushu, stands as a final outpost, a holdout from a bygone era where bowls of fragrant tonkotsu ramen and endless glasses of sweet potato shochu can be found at any hour between sunset and sunrise.
Fukuoka still claims more than 150 yatai along its rivers and canals and high-traffic corners, enough stands to create a network of street specialization: White-glove cocktail yatai share cement with regional French and northern Italian yatai. Above all, look for what the Japanese do best: bowls of dashi-simmered vegetables, skewers of grilled chicken parts, and local specialties like mentaiko (spicy cod or pollack roe) served in a dozen iterations.
The mere presence of yatai and the salary-men and toasted revelers who frequent them adds a few extra volts to the nightlife wattage of Fukuoka, but don't take this as a spectator sport: Pull up a stool, order what everyone else is eating, and offer a spirited kanpai to your neighbors. You'll never find a faster way to make friends. – Matt Goulding, author of Rice, Noodle, Fish: Deep Travels Through Japan's' Food Culture (Harper Wave, 2015).
There are some things Italians just do better than the rest of us (like gesticulating with meaning, say, or wearing red pants, or speaking Italian). To this list let us add highway rest stops. Found up and down the autostrada, Autogrills—often occupying retro-futuristic buildings that dramatically straddle both sides of the highway—are the fastest way to acclimate yourself to Italy. These ubiquitous gas-station-café-restaurant-gift-shop institutions offer thin slices of bresaola, stacks of salumi, mounds of cheese, and rolls of freshly baked bread—real restaurant-y kinds of foods. And of course, there's wine. More than a place to linger over an espresso and take a break from driving, they are a testament to the staying power of culinary rituals in a country that's always up for a good road trip.
Colombia: Boatside Ceviche
I'm on a boat off the coast of Cartagena, lurching back and forth, headed toward the picturesque Islas del Rosario. The trip was supposed to be a leisurely one, but after several pit stops in less-than-tranquil waters to pick up passengers and friends of the crew, I'm getting antsy and hungry. A dinghy approaches with two men under a giant floral pink umbrella and my boat slows down to pull alongside it. The men proffer styrofoam plates of fresh langoustines. For a handful of pesos I get a dish, complete with the customary fixings: saltines, ketchup, mayonnaise, and lime juice.
It's delicious, eccentric, and thoroughly Colombian—the boat-to-boat food vending experience is just one of the country's many unscripted-feeling approaches to food and tradition. Back on land, urban chefs are experimenting with underappreciated root vegetables and lemongrass-eating ants. A common breakfast snack involves cheese and bread dunked in hot chocolate. Industrial-looking wine bars sit comfortably alongside traditional snack shops serving empanadas and pastries. To embrace this place is to indulge in the unexpected, so I'm perfectly content, on a boat, with ketchup on my seafood. – Allie Wist
Mexico: The Right Way to Drink Tequila
In Mexico, tequila is for sipping, not shooting. You don't lick salt off your wrist or suck a lime wedge. You savor. And alongside, you enjoy some sangrita, Spanish for "little blood." It's not a chaser, but an accompaniment.
Though it's often tomato-based, with lime and hot chiles, lately inventive housemade variations have been appearing in an array of Mexican bars, from coastal shacks to urban dives. Each has a secret weapon—clam juice, perhaps, or orange soda, or a crazy-hot habanero infusion—and you'll rarely catch bartenders measuring ingredients. Do as they do in Mexico: one sip of tequila, one of sangrita. In tequila's birthplace, it's how the spirit is meant to be enjoyed. – Diana Spechler