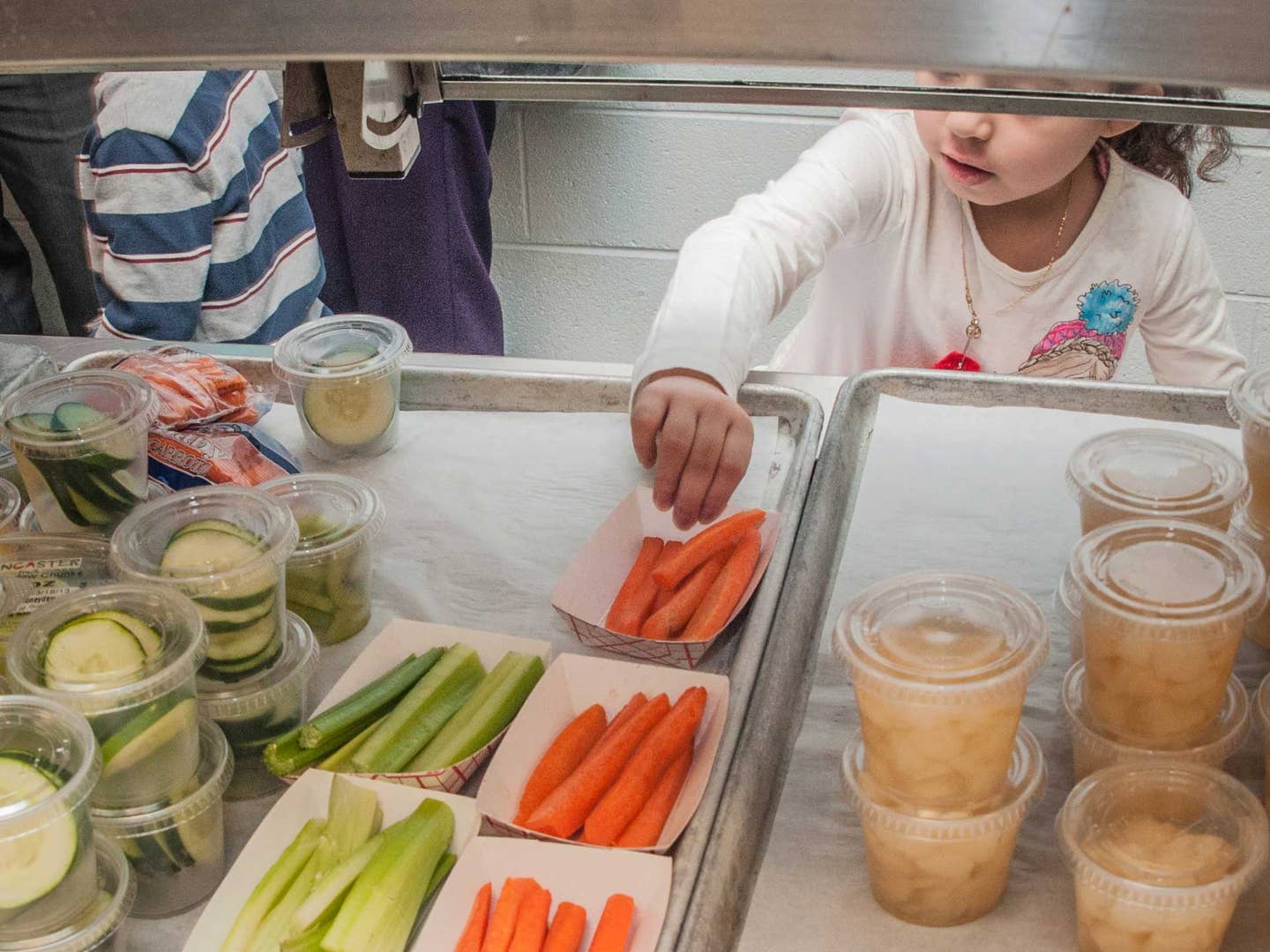 Culture
New York City Students Will Finally Get Free School Lunch
Gone are the days of lunch-shaming kids whose families couldn't afford to pay
Forget the lunch money, folks. Starting today, all of New York City's 1.1 million public school students—75 percent of which are considered poor—are eligible for free school lunch.
According to the New York Times, the city's schools chancellor Carmen Fariña made the announcement, saying the move was "about equity" and that "all communities matter." The decision comes on the heels of national backlash against "lunch-shaming," the widespread practice of denying, even throwing away food, in front of students whose parents had an outstanding balance of unpaid school lunch bills. The practice was found to cause many students, embarrassed by their financial status, to go hungry rather than admit they could not pay.
Using a new state-wide system that tracks families eligible for Medicaid and other financial relief benefits, the city was able to identify where the most at-risk children attended school. As such, all of New York City qualified for the federal program at no additional cost to the city. Breakfast had already been free throughout NYC public schools.
New York isn't the first big city to implement universal school lunch: Boston, Chicago, Detroit, and Dallas were among the leaders in a growing national movement. And in the wake of Hurricane Harvey, Houston also announced that all its public school students would receive three free meals a day in the 2017-18 school year.
Access to school lunch—ideally, nutrious school lunch—has been proven, around the world, to help keep kids in school. The European Union, for example, has implemented new subsidies for milk, fruits, and vegetables. Meanwhile in Vietnam, the work of non-profit organizations in the highland regions has helped increase school attendance of impoverished students. With such demonstrable results, it's hard to see an argument against universal school lunch.