Recipes
Baked French Toast with Cream and Eggs (Oeufs au Plat Bressanne)
The no-brainer brunch you've been searching for.
Serves

serves 2 people

Cook

30 minutes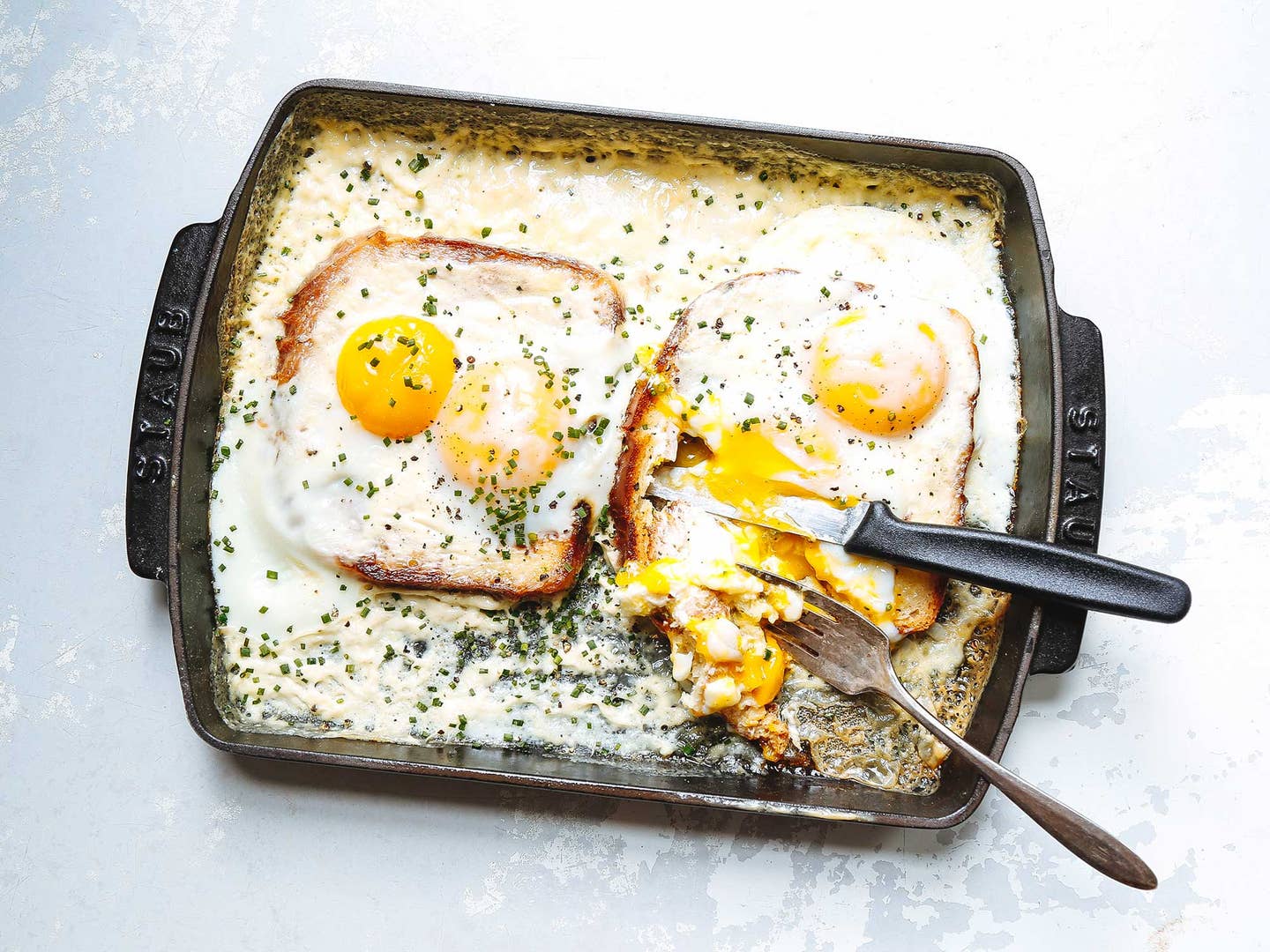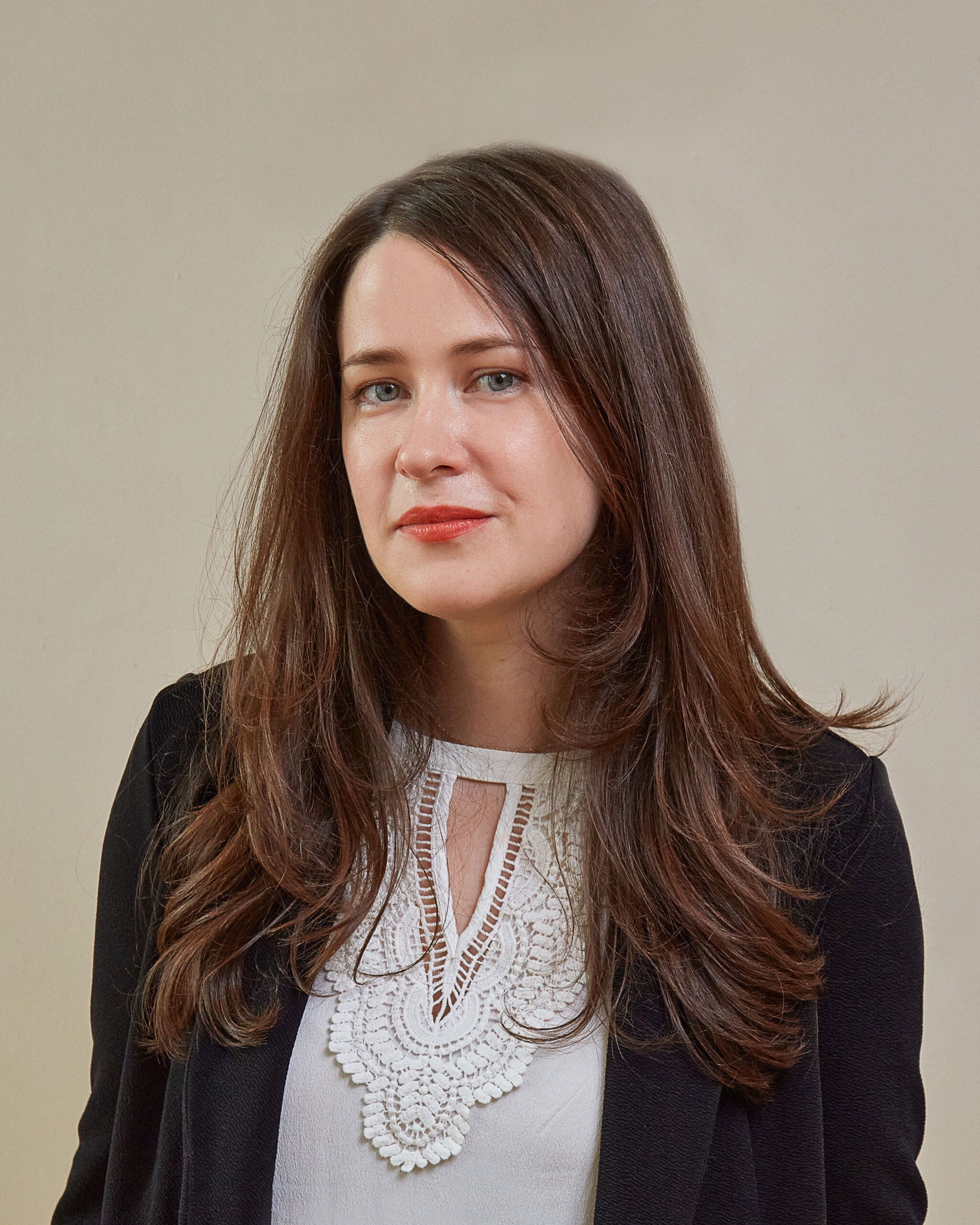 ---
This savory French breakfast of baked, cream-soaked toast and eggs is deceptively simple (and scalable) but lavish. The cream soaks into the garlic-rubbed bread and thickens to a rich sauce right in the skillet resulting in a savory French toast. Our recipe is inspired by the great English food writer Elizabeth David's 1955 collection of seasonal French fare, Summer Cooking. She advises using day-old bread. For a fluffier touch, start with our recipe for homemade milk bread.
Ingredients
2 tbsp. softened unsalted butter, bacon fat, or duck fat, divided
Two ½-in.-thick slices of good-quality white bread
1 garlic clove, peeled and halved
½ cups heavy cream
Salt and freshly ground black pepper
4 large eggs
2 tsp. finely chopped chives
Instructions
Step 1
Position a rack in the center of the oven and preheat to 375°F.
Step 2
Meanwhile, spread 1 tablespoon of the butter on both sides of each slice of bread.
Step 3
Heat a medium cast-iron skillet over medium-high heat until hot, then add the bread and cook, turning once, until evenly toasted and browned, 1–2 minutes per side. Transfer to a plate to cool slightly, then rub each slice all over with the cut side of the garlic clove. Discard any leftover garlic.
Step 4
To the empty skillet, add the cream and remaining butter and bring to a simmer over medium-low heat. Season to taste with salt and black pepper. Pour the liquid into a small bowl. To the empty skillet, add the bread slices 1 inch apart. Pour 2 tablespoons of the hot cream mixture over each slice.
Step 5
Gently crack 1 egg into a small bowl, making sure not to break the yolk. Tilt it onto one of the toast slices so that the yolk rests atop the bread. Repeat with the remaining eggs, topping each slice with 2 eggs. (It's fine if the whites spill over the sides.) Pour the rest of the hot cream over the eggs and transfer the skillet to the oven. Bake until the whites are set and the yolks are cooked to your desired doneness, about 13 minutes for runny. Top with the chives and more black pepper, then serve immediately.
Learn to Crack Eggs with One Hand for Easier French Toast