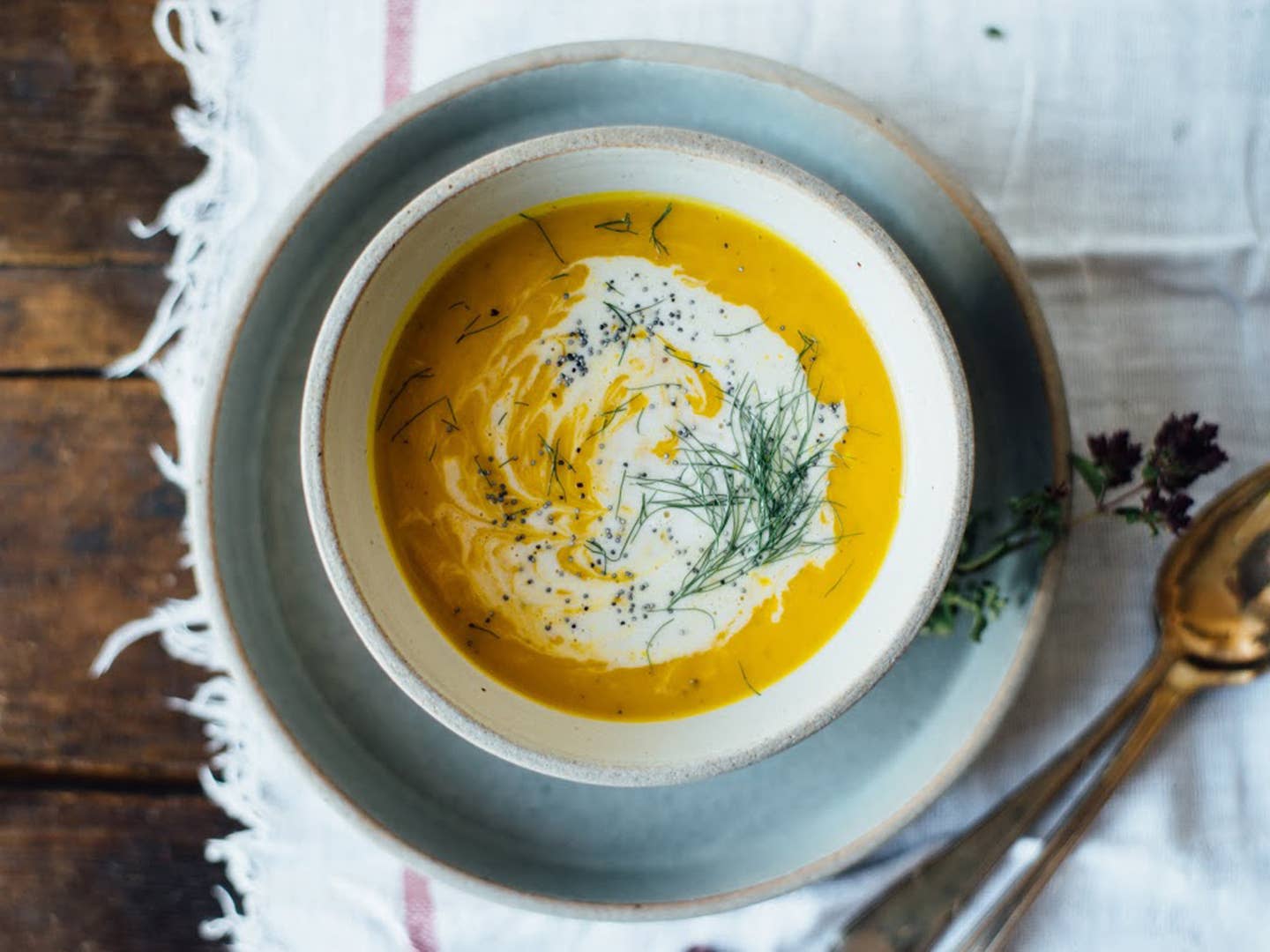 Culture
2015 Blog Awards: Best Special Interest Blog
The 6 finalists for best special interest blog in our 2015 SAVEUR Blog Awards
Each year we've hosted the SAVEUR Blog Awards, we're astounded at the depth, variety, creativity, and ingenuity of the blogs nominated, and this year was no exception. We're thrilled to share a bit about the finalists in each of our 13 categories, which cover everything from baked goods to home design to cocktails. Meet our six finalists for Best Special Interest Blog, as they share the stories behind their blogs. Or, view all the finalists in the 2015 SAVEUR Blog Awards.
Sherrie Castellano About the Blog
The words, recipes, and photographs found on With Food + Love are my story, and I am a work in progress. The food I share with you is inspired by the seasons, the adventures I take with my husband, and all the locally sourced produce I can get my hands on. My recipes are naturally gluten-free and vegetarian, while most of them are vegan. About Sherrie
I'm a certified Health Coach, freelance photographer, and aspiring plant-based chef. I started With Food + Love to document my wellness journey as I began to eat intuitively while embracing a largely plant-based diet. Some of my most recent work was featured on Food52 and in Sauce Magazine. I'm originally from upstate New York, but I've spent most of my adult life living in Denver and Philadelphia. I live for the water, veggie tacos, and Earl Grey iced tea. You can find me exploring my new city of St. Louis by bicycle.
Phoebe Lapine About the Blog
For the last few years, Feed Me Phoebe has been my virtual home away from home where I document my healthy comfort food, gluten-free finds, kitchen confessions, and recipes for living a more balanced life. About Phoebe
I'm a food writer, chef, competitive French fry eater, and owner of one too many frilly aprons.
Saghar Setareh About the Blog
Lab Noon is a laboratory of ideas, design, and flavors where I create natural, light, and seasonal food, and tell stories through words and meticulously styled photography. My cooking is often inspired by my Middle Eastern origins, my Mediterranean surroundings, or both (this is where the magic happens!). It's a place of integration—East meets the West and food encounters aesthetics. This blog is the result of combining my passion for patiently home-cooked meals (such as "noon," which is Persian for "bread") and my professional experience in graphic and editorial design. About Saghar
I'm a Tehran-born graphic designer, food photographer, and stylist. After getting a college degree in visual communication and working as an English teacher in one of Tehran's best language institutes, I moved to Rome, Italy in 2007. A series of personal life-changing events—including a 28kg weight loss—made me curious about cooking, healthy eating, and the world of food blogs. I just graduated with honors in Graphic Design & Photography from Rome's Fine Art Academy, where I presented the visual & editorial design of a cookbook prototype based on Lab Noon.
Nataša Djuric About the Blog
My blog's mission is to show that sourdough baking is a rewarding skill. The art of preparing grains to make them more beneficial for your body is a way to enhance your creativity and discover other real foods, to contribute to a culinary heritage, and to find a simple way to reconnect to nature. Most of all, the blog tries to promote that sourdough baking doesn't mean waking up at impossible hours—it's as simple as combining three basic ingredients: flour, water, and salt. About Nataša
I've been devoted to home sourdough baking and food photography for more than 3 years. Ever since I baked my first loaf of sourdough, I've been inspired to share my knowledge through writings, photos, and workshops. In 2014, my Slovenian blog won a national award for the best culinary blog. I have a bachelor's degree in Geodesy and am currently working as a full-time researcher at the Slovenian Centre of Excellence for Space Sciences and Technologies.
Bill, Judy, Sarah, and Kaitlin Leung About the Blog
The Woks of Life is a recipe archive spanning several generations, from traditional Chinese dishes passed down from grandparents to modern and fusion recipes for a new generation. The blog's four writers—two daughters and their parents—seek to demystify Asian cooking and provide inspiration (with an amusing anecdote or two) to home cooks around the world. About the Leung family
Bill, Judy, Sarah, and Kaitlin Leung are the cooks behind The Woks of Life. After her parents, Bill and Judy, moved to China in 2012, a 22­-year-­old Sarah Leung started the blog as a way for them to record old family recipes, and for her and her sister Kaitlin to share their crazy stateside kitchen experiments. For the past two years, the entire family has been using The Woks of Life as a platform to communicate, tell stories, and share food across distances.