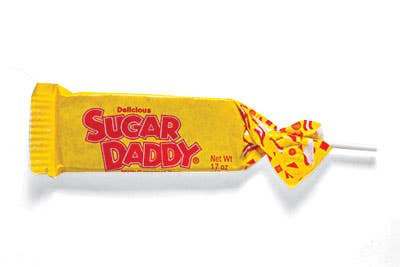 Culture
The SAVEUR Candy Timeline: 150 Years in American Sweets
The essential sweets from 1790 to 1945
America's candy obsession goes back a long way, from historic Hopjes (first made in Holland in the 18th century), to Charms (created in 1917 and issued as energy supplements to soldiers during World War I), to all manner of unique post-war confections. If you're in New York, you can find these sweets at Economy Candy, a veritable museum of sweets. Or test out your candy trivia with our timeline below.
This candy was created to help Baron Hendrik Hop satisfy a craving for coffee after his doctor ordered him to stop drinking the real stuff. His baker, Theodorus van Haaren, concocted the sweet substitute at Hop's request.
Oliver R. Chase, inventor of America's first candy machine, created these slightly chalky wafers. Each color represents one of eight old-timey flavors, including chocolate, lemon-lime, orange, clove, wintergreen, cinnamon, and licorice. Their resistance to melting made the wafers perfect for shipping to U.S. soldiers during World War II.
Thomas Adams, known for creating chicle-based gum, introduced this clove-flavored variety 40 years after the debut of his original penny offering, Adams New York chewing gum.
The Charms Candy Company's first effort is still a hit: the ten square hard candies in each pack come in six different flavors: lemon, lime, grape, orange, raspberry, and cherry.
After struggling in his career as a doctor, George Washington Chase decided to open a fruit and produce store. Dr. Chase's son Ernest convinced him to set up a candy-making factory on the floor above. Chase created the cherry candy bar, which consists of cherry fondant coated in a chopped-peanut and chocolate shell. They called the treat Cherry Chase and Cherry Chaser before settling on the name Cherry Mash.
1918: Goetze's Caramel Creams
Downtown Baltimore is the birthplace of these soft caramels with a white fondant center. After buying the Baltimore Chewing Gum Company, August Goetze followed his passion for making confections. Goetze's company prides itself on the natural ingredients it uses, such as wheat flour, milk, and cream.
The creator of Chuckles, Fred W. Amend, began working in the candy business at age 16. By 1921 he'd opened his own business producing marshmallows. That same year he concocted a recipe for these jelly candies, which were wrapped in a roll. Today, Chuckles come in five different flavors.
Robert Welch created the caramel sucker, which was later named Sugar Daddy after the common expression for a man with a "wealth of sweetness." The chewy toffee lollipop is mostly made of corn syrup and sugar.
These stick-to-your-teeth gumdrops were manufactured by the Tootsie Roll Industries Company. Dots come in five sweet flavors: cherry, strawberry, lemon, lime, and orange.