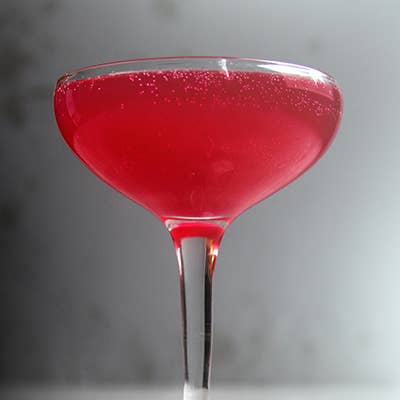 Drinks
8 Fall Tequila & Mezcal Cocktail Recipes
Transition these summer favorites to cooler months
Tequila and mezcal are staples of warm-weather cocktails—everyone loves a refreshing frozen margarita on a hot day. But you don't need to put these delicious spirits away just because the weather cools down. From combinations of mezcal and brandy to tequila and mushrooms, we've rounded up our favorite fall tequila and mezcal cocktails.
Seasonal produce can take a summery cocktail and make it perfect for fall. To make the Moradita, we add an intensely hued beet puree to a margarita. The richness of the puree is tempered by using a jalapeño-infused tequila. The Truffle Pig uses an even more unexpected ingredient: mushrooms. Hen of the woods mushrooms are browned and muddled, then mixed with añejo tequila, lemon juice, and a rosemary-cinnamon honey syrup.
Smoky mezcal adds intrigue to all sorts of cocktails. The Velvet Gentleman expertly walks the line between dark and refreshing, with rich brandy being perked up by fruity Cocchi Americano Rosa, grapefruit bitters, and mezcal. The Shaman is a tropical drink balanced enough to drink year-round, with pisco and pineapple juice being matched with cinnamon syrup, a healthy dose of Angostura bitters, and a float of mezcal.
Creamy punches are usually made with spirits like brandy or bourbon, but there's no need to stop there. For a south-of-the-border twist, our Desert Snow cocktail takes homemade almond and rice horchata and adds tequila and Velvet Falernum.
Find all of these drinks and more in our collection of fall tequila and mezcal cocktails.