Dinner with Alma's Ari Taymor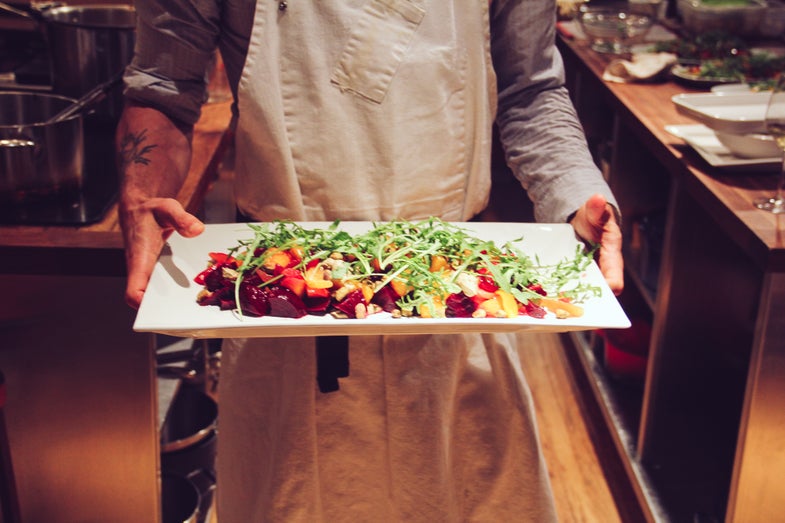 "This is why I live in California," explained chef Ari Taymor as enormous platters of hibachi-grilled asparagus landed on our table this past Saturday night. He had FedExed them from LA, where he is the chef and co-owner of Alma, and the growing season knows no bounds.
As more food arrived, California's allure was obvious. Hay-roasted potatoes with goat's milk, warm smoked trout blanketed in roe, and ribs (brined, smoked, grilled, and glazed) all came out family style, "because it's messy and fun." Our glasses stayed full of Zev Rovine wines, and enormous pine-and-parsnip ice cream sundaes rounded everything out, tasting like a crisp, apple-y forest very far from Manhattan. Check out some of our favorite moments from the night below.