We Convinced Marcus Samuelsson to Cook Us Dinner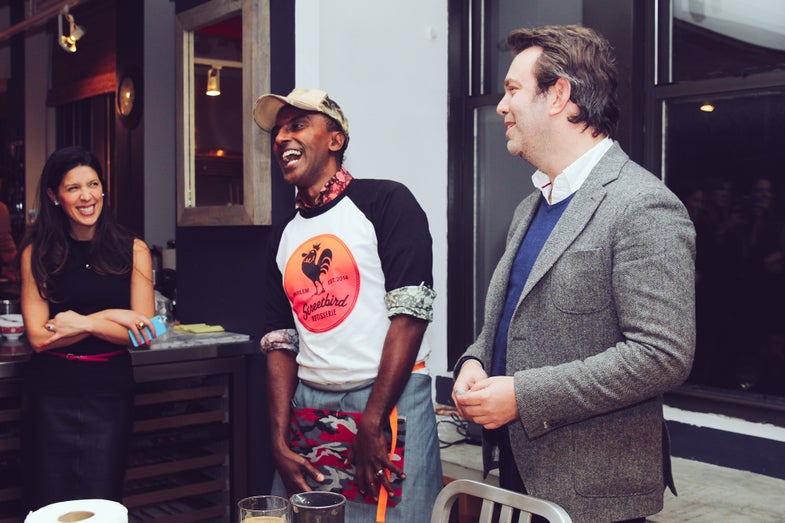 ​Anyone who has ever seen chef Marcus Samuelsson knows that the man has a thing for accessorizing and an eye for detail. This also applies to the parties he throws: when Marcus and his team joined us in the Test Kitchen to test some recipes for his forthcoming Streetbird Rotisserie, they brought their own decor. Records (Jane Fonda, Outkast) lined the edges of the room; the tables were set with bright yellow flowers and rolls of paper towels; and tiny Polaroids from the recent Streetbird popup were scattered about, as if this party were a continuation of the last. There was even a Spotfiy playlist.
The Streetbird team prepared chicken every which way: winged, fried, roasted, and Searzall-ed. There were noodles laced with tamarind and oyster and plates of vegetable fried rice, and there were "sweet dogs" to end the meal, little torpedoes of brioche stuffed with almond paste and cream. See some of the highlights from the second installment of Saveur Suppers below—with hopefully many more to come.