12 Complete Thanksgiving Menus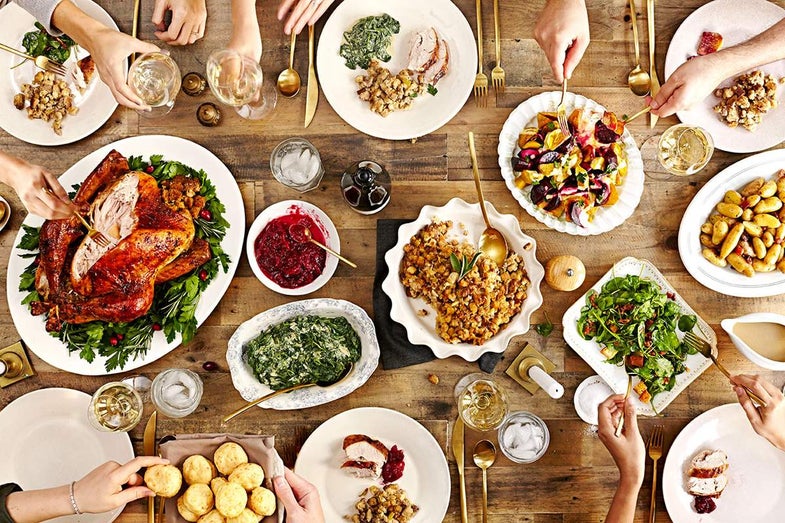 More than any other holiday, Thanksgiving is a day built on culinary ritual. Turkey, cranberry sauce, potatoes, and pies may be nonnegotiable—but a little variation never hurts. We've come up with a dozen different menus, from a classic Southern spread to a completely vegetarian feast to an impressively elegant menu that's a cinch to pull together. Cook all the recipes from one menu, or mix and match!
More Thanksgiving recipes right this way!