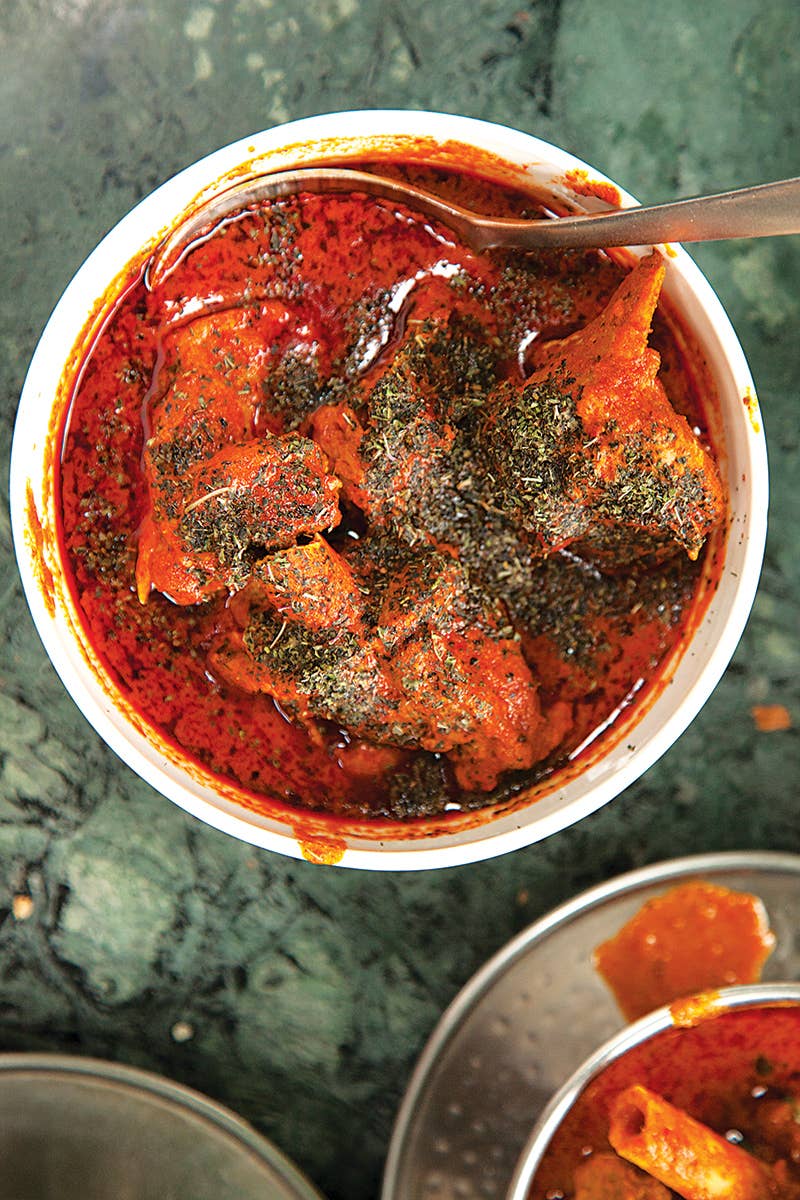 Curry is one of our favorite ways to spice up any dish, and coconut milk is the best way to cool it down a bit. This mixed vegetable curry definitely has the best of both worlds.
Saturate your tastebuds instead of your time this weekend. Although making this rich, spicy Indian dish may seem time consuming, most of it can be left to stew while you prepare your tongue for a fiery taste that doesn't overpower the meat.
Even your salad can get some spice this weekend. Cut up more red chiles if you're really looking to make your tongue tingle.
Get the recipe for Thai Green Papaya Salad »](https://www.saveur.com/article/recipes/thai-green-papaya-salad-som-tum/)
Any leftover cow's milk cheese can be made into a thick quiche. Mix in your favorite vegetables you pick up from the market this weekend for a hearty, eggy brunch, and if you want to add some spice, try any of our favorite hot sauces from around the world.
If you want to fill your weekend with tacos (hey, we don't blame you), try a spicy pulled pork version. The achiote paste and citrus juices are going to give you a seriously delicious and spice-filled meat.
Scallops are meaty and fluffy. Bringing them to stew with chickpeas and farmer's market tomatoes to make this seafood star even heartier. The stew gets a jolt of fire from the chile braise, which you'll want to mop up with bread.