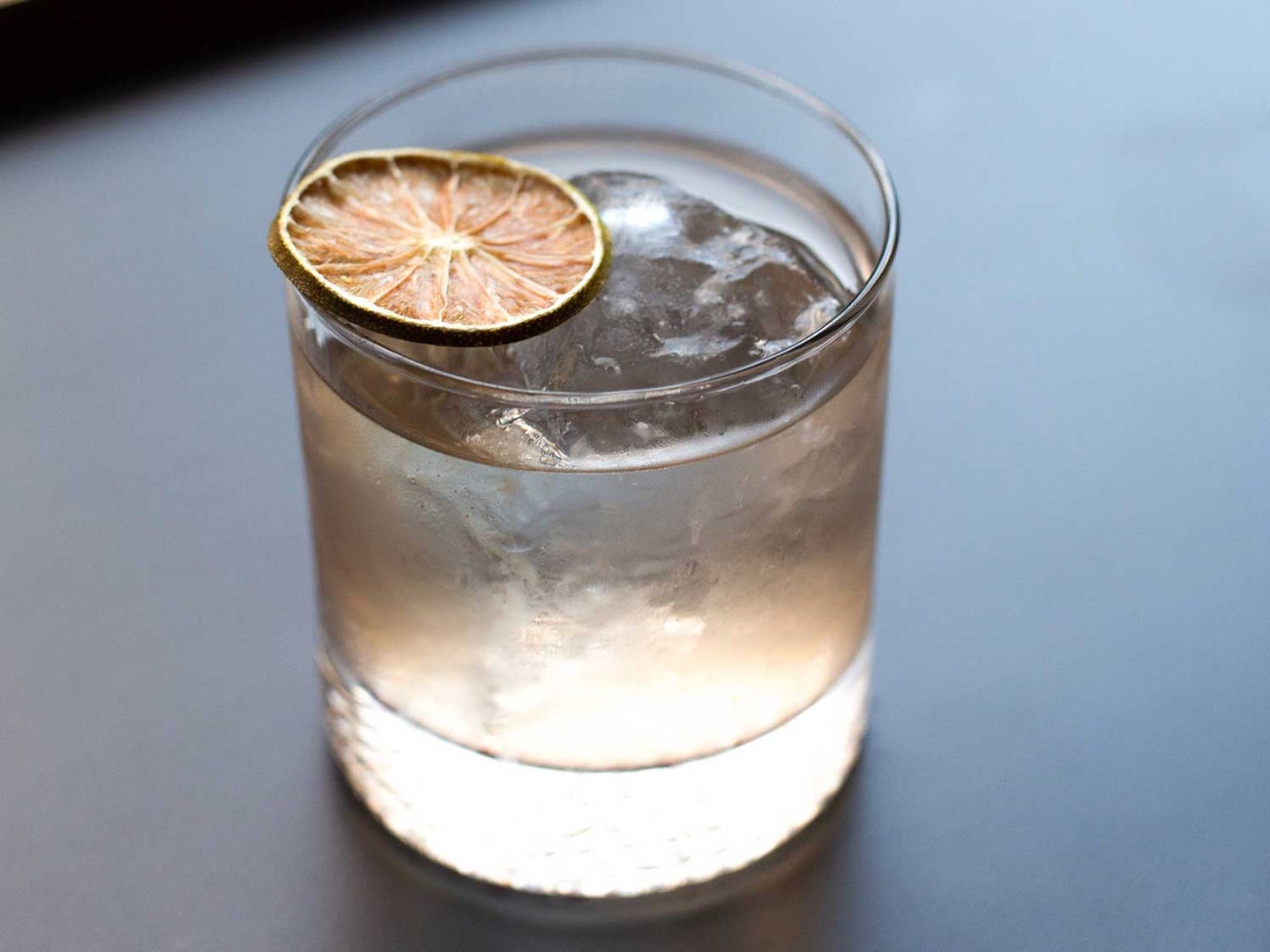 In this mezcal-based cocktail, Natasha Mesa, the bar manager at Portland's Deadshot, pairs the smoky spirit with sal de gusano (worm salt), lime, fiery poblano liqueur, fragrant Alpine liqueur, grassy rhum agricole, and a dash of spicy tincture.
Featured in: Why You Should Be Adding Salt to Your Cocktails
Equipment
Grey Gusano Cocktail
*Sal de gusano* (worm salt), a classic Mexican ingredient made with smoky dried chiles and ground agave worms, seasons this spicy mezcal-based cocktail..
Time: 10 minutes
Ingredients
¾ oz. (1 Tbsp. plus 1½ tsp.) mezcal
¾ oz. (1 Tbsp. plus 1½ tsp.) Ancho Reyes Verde liqueur
½ oz. (1 Tbsp.) rhum agricole blanc
½ oz. (1 Tbsp.) fresh lime juice
½ oz. (1 Tbsp.) simple syrup
¼ oz. (1 ½ tsp.) Townshend's Distillery Bluebird Alpine liqueur (or substitute Becherovka liqueur)
Pinch of sal de gusano
1 dash Scrappy's Firewater Tincture
Instructions
In a cocktail shaker filled with ice, add the mezcal, Ancho Reyes, rhum agricole, lime juice, simple syrup, Alpine liqueur, sal de gusano, and Scrappy's Firewater Tincture. Shake until well chilled, then strain into a rocks glass filled with fresh ice. Serve immediately.