Recipes
Grilled Squash and Scallions with Chile-Honey Vinaigrette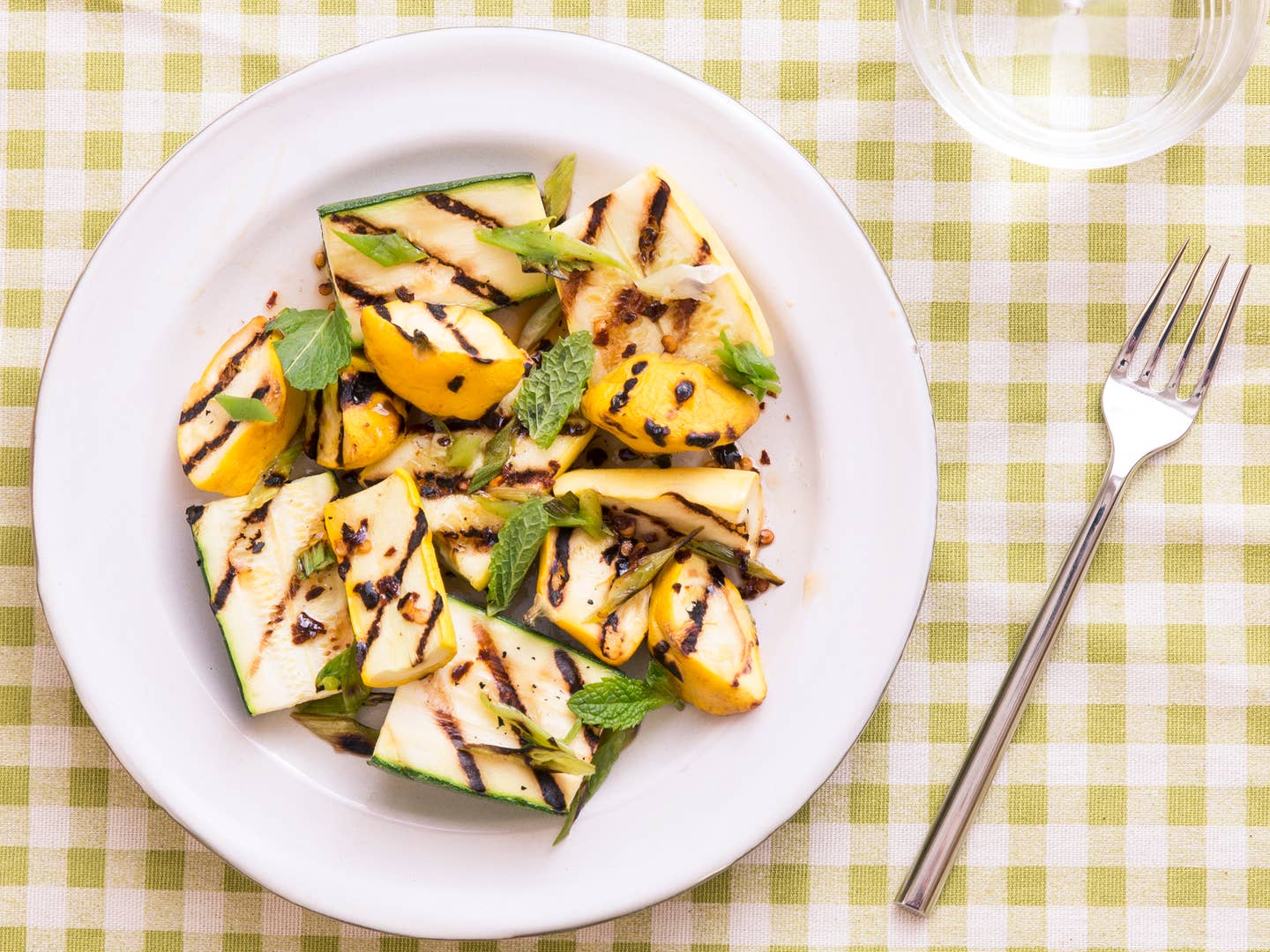 Grilling adds smokiness to summer squash, a flavor that chef Steven Satterfield of Atlanta's Miller Union balances with bright ingredients like vinegar, chile, and honey. Serve this on its own as a light dinner.
Ingredients
2 tbsp. vegetable oil
1⁄2 tsp. crushed red chile flakes
1 tbsp. champagne vinegar
2 tsp. honey
1 1⁄2 tsp. fresh lemon juice
Kosher salt and freshly ground black pepper
1 1⁄2 lb. summer squash or zucchini, or a mix of both, cut into 2-by-1-inch pieces
2 scallions, trimmed
10 mint leaves, torn by hand
Instructions
Step 1
In a small saucepan, heat the oil and chile flakes over medium until fragrant, 2 minutes. Whisk in the vinegar, honey, and lemon juice, and season with salt and pepper. Pour the vinaigrette into a bowl and add the squash. Toss to combine and marinate for 30 minutes.
Step 2
Light a grill. Lift the squash from the marinade and place on the grill along with the scallions and cook, turning once, until just tender and charred on the outside, 10 to 15 minutes.
Step 3
Transfer the scallions to a cutting board, thinly slice, and place in the vinaigrette along with the grilled squash and three-quarters of the mint. Season with salt and pepper, then transfer the squash to a serving platter. Garnish with the remaining mint before serving.