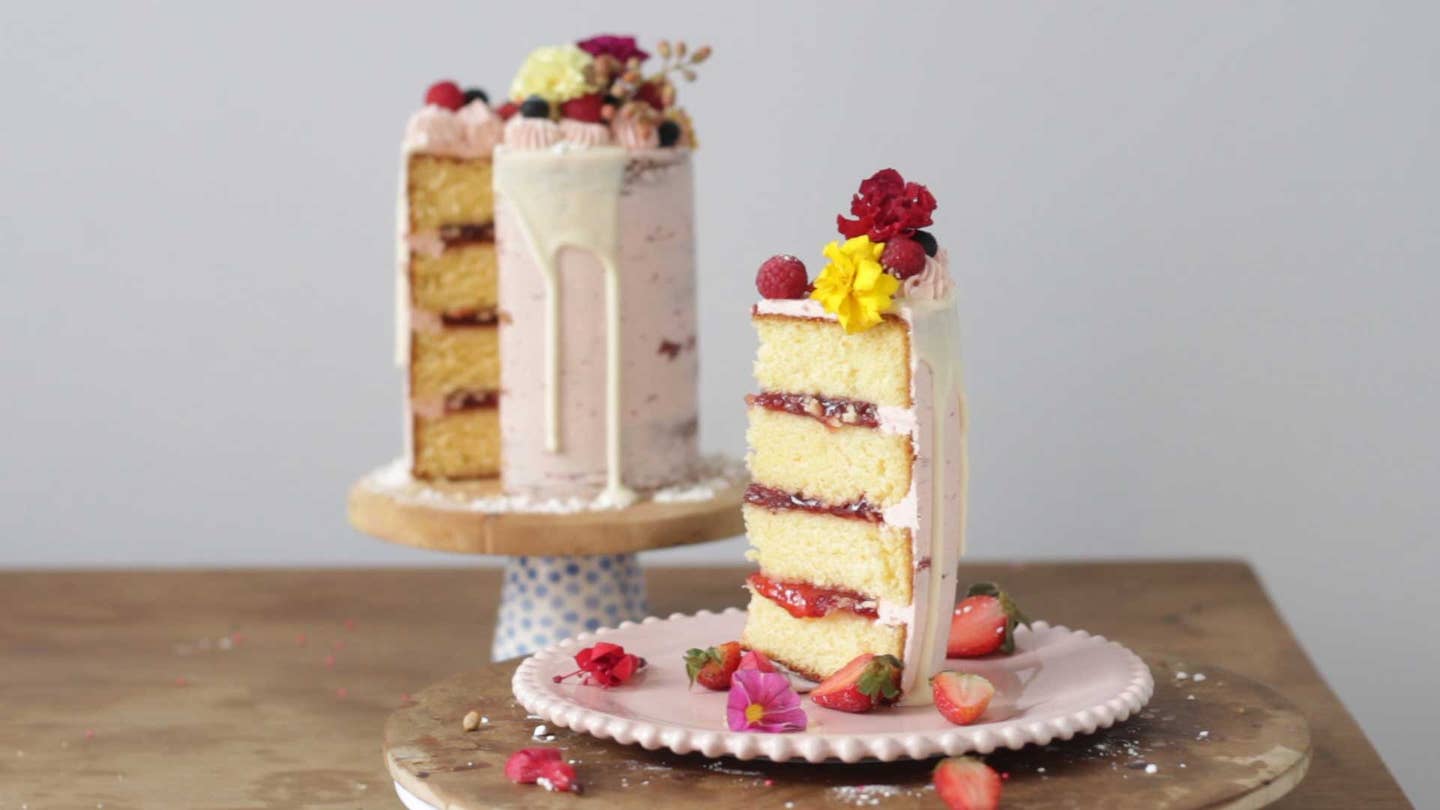 Culture
We're in Love With the Outlandish Cakes From This Colombian Instagram Star
Julián Ángel makes cakes so beautiful, you almost don't want to eat them. Almost
Is there anything more satisfying than watching someone ice a cake in a vivid ombre pattern that puts all of your pitiful tube icing attempts to shame? Or watching someone poke fresh flowers into three towering layers of baked fluff? If you've ever seen Julián Ángel's blog or Instagram account, you know there isn't. Ángel, one of SAVEUR's 2016 Blog Awards finalists, decorates his desserts in vivid colors that most people only dream of eating (with flowers to match). He makes it look easy to pile two cakes on top of each other and to get layer after layer to balance as he spins it on its stand.
We teamed up to bring you a few special cakes that cover a range of skills, from bare icing techniques to creating the ultimate isomalt candy garnish. Check out his videos below.
Ever wonder how to get the ultimate cake topper? We've got the answer: an isomalt sugar sculpture. You can fold it into any shape you want, leading to an abstract garnish that is sure to wow. Give it a good splatter for an extra artistic finish.
Are You Ready for This Jelly?
Sometimes, you just want to fill your cake with jam. The key is to create an icing moat to hold your jelly between layers. Then, match your flowers with your cake's colorful interior.
Cover Your Cake in Fresh Flowers
Not all decorating has to be edible. This semi-naked cake is decked out in fresh flowers, and it's completely customizable—use whatever you can grow to pretty up your ho-hum dessert.
Forget everything you thought you knew about ombré. This purple, pink, and yellow cake takes color blending to the next level, somehow seamlessly incorporating chocolate- and sprinkle-covered cherries a chocolate drizzles.
We'd even call this the ultimate fruit cake. Ángel shows us how to get fruit in every precariously-perched layer so that you can even see it from the outside, and finishes the whole thing with some drizzled chocolate and flowers.