Recipes
Graham and Brown Sugar Cookies with Hachiya Persimmons and Candied Ginger
Serves

makes about 2 dozen cookies

Cook

1 hour 30 minutes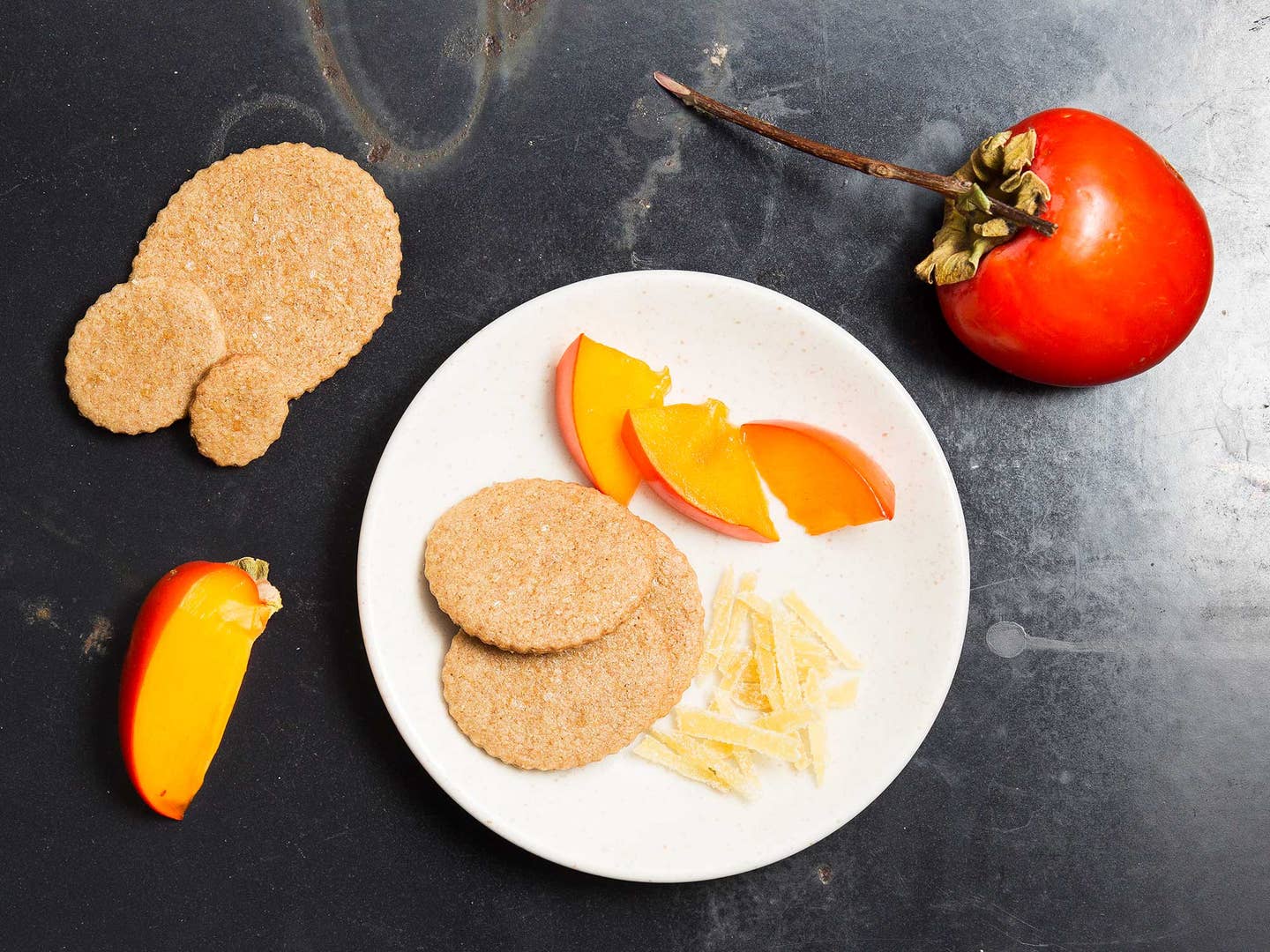 Chewy cookies made with brown sugar and graham flour and strips of candied ginger play background roles in this simple dessert showcasing the Hachiya persimmon's floral aroma and flavor.
Ingredients
2 cups graham flour
1 cup all-purpose flour, plus more for dusting
3⁄4 tsp. baking powder
1⁄2 tsp. kosher salt
1 1⁄2 cups light brown sugar
1 1⁄2 sticks (12 tablespoons) unsalted butter, softened
1 1⁄2 tsp. vanilla extract
2 large egs
Turbinado sugar, such as Sugar in the Raw
Ripe Hachiya persimmons (1 per person), for serving
1⁄4 cup candied ginger
Instructions
Step 1
In a bowl, whisk both flours with the baking powder and salt. In a large bowl, beat the sugar with the butter and vanilla on medium speed of a hand mixer until fluffy. Add the eggs one at a time and beat well after each addition. Add the dry ingredients and mix on low speed until just combined then scrape the dough onto a lightly floured work surface. Halve the dough then shape each piece into a disk. Wrap each disk in plastic wrap and refrigerate for 30 minutes.
Step 2
Heat the oven to 350°. Working with 1 dough disk at a time on a floured work surface, roll until 1⁄8-inch thick. Using various large cookie cutters, cut out shapes (I used graduated fluted ovals) and place on parchment paper-lined baking sheets, spacing cookies 2 inches apart. Reroll and cut scraps. Brush the cookies lightly with water, then sprinkle with as much turbinado sugar as you like. Bake the cookies until set and lightly browned on the bottom, 12 to 14 minutes.
Step 3
Transfer the cookies to a wire rack and let cool completely. Remove the stem and cores from the persimmons, then gently cut them into quarters and serve immediately with the cookies and ginger.