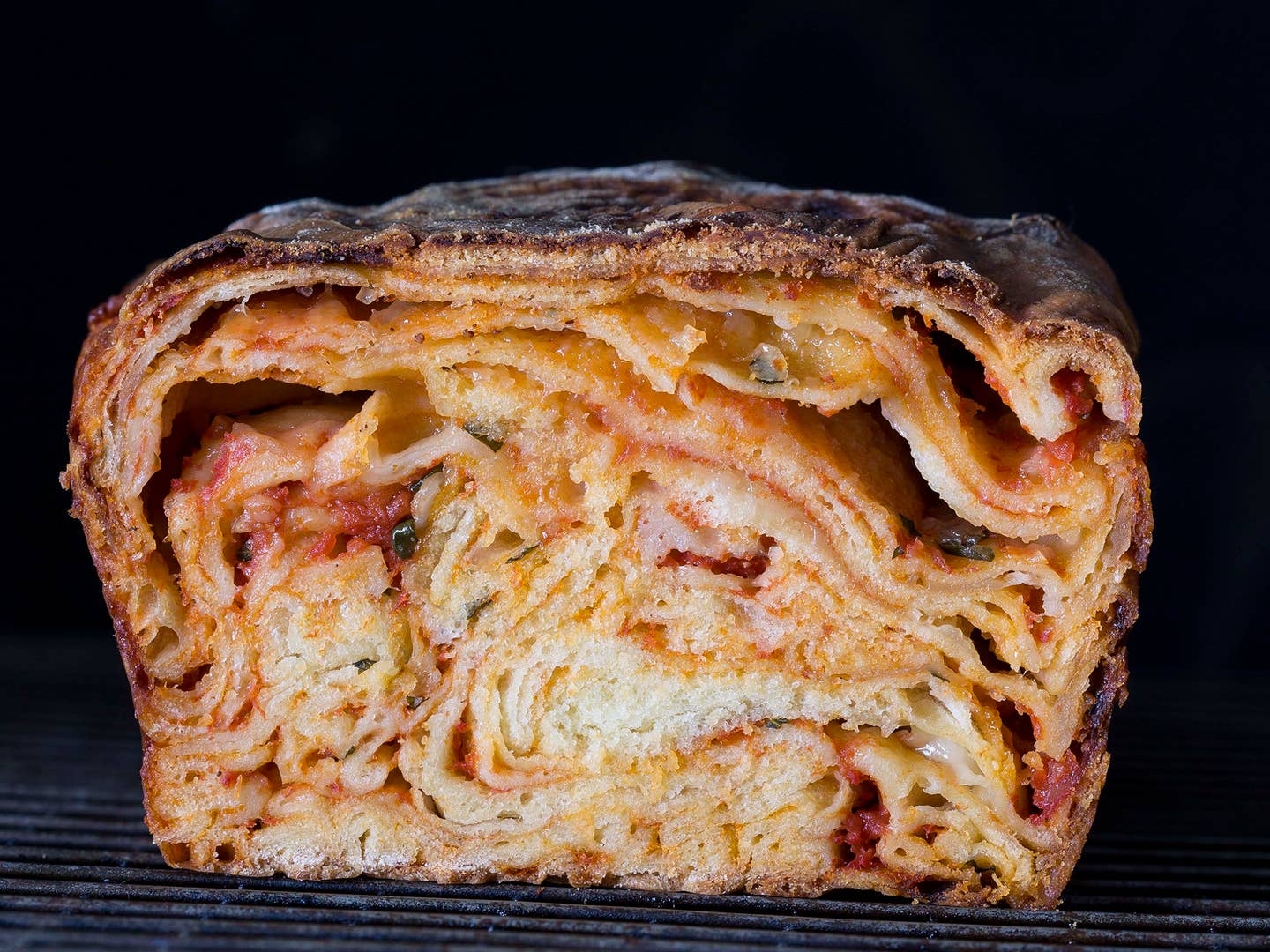 Techniques
Introducing Scaccia, a.k.a. Lasagna Bread
This Sicilian specialty combines two of our best-loved foods
"Lasagna bread!" our staff shouted when the first scaccia came out of the test kitchen. "No, it's tomato and cheese babka! No, it's lasagna babka!" We were amazed at this Sicilian street food, a multilayered pie made by folding a thin pasta-like dough smeared with tomato sauce and shingled with shavings of caciocavallo cheese.
Similar in style to a calzone (made with pizza dough folded in half over toppings to form a crescent) and stromboli (pizza dough covered in toppings and rolled into a cylinder), scaccia is a specialty of Ragusa, in southeastern Sicily, and is typically made into a freeform rectangular pie. Our recipe, however, calls for baking the pie in a loaf tin, giving it a defined shape, which, together with the pie's swirled interior, elicits the babka comparisons. No matter the name, the entire pie vanished in a blur of melted cheese pulls, sauce drips, and satisfied moans.
Step by Step: How to Fold It
With a long side of the dough nearest you, spread the middle three-fifths with half the sauce and cheese. Fold the short sides in.
Spread the remaining sauce and cheese over the left two-thirds of the dough and fold the right third over.
Fold the left third over the rest of the dough.
Fold the dough in half horizontally, transfer to a loaf pan, and bake.