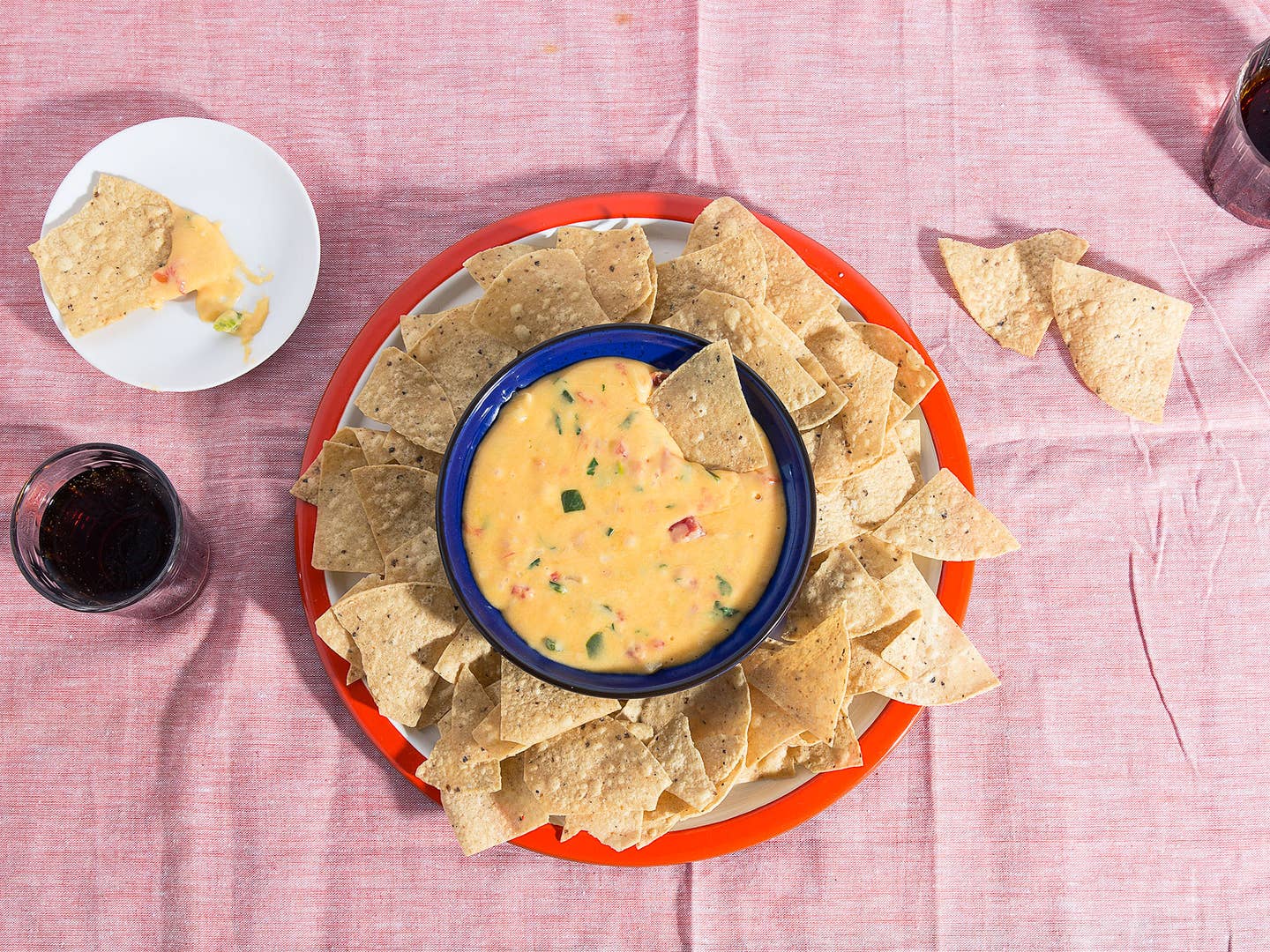 Techniques
The Easiest Way to Make Foolproof Queso
Because when you show up to a party with cheese dip, everyone loves you
Everyone loves queso dip.
If you're the one guy who popped up in the back denying that fact, sit down. No one believes you. A pot of molten cheese mixed with sautéed chiles and onions, cut with acidic tomatoes and enriched with tangy sour cream, is an impossible thing to resist; and scooping some up on a warm tortilla chips...or a cold tortilla chips...or a spoon...or a finger (we don't judge) is your right.
To make it, jalapeños and serrano chiles are cooked down with onions in butter until soft. Adding flour creates a roux that will help to keep the sauce thick and emulsified. The base for the sauce is milk, but you could just as easily use an equal amount of chicken stock for a more savory, less creamy dip, or tomato juice for a hyper-tomato-ey one. Next come the tomatoes and cilantro which add a necessary tang and bite, respectively, to cut through the dip's richness—if you're not a "cilantro person," you can leave it out. Add the cheese 1 handful at a time, stirring until it's completely melted. This ensures an even texture, a sauce that doesn't break, and renders the waiting tortilla chip-holders impossibly restless.