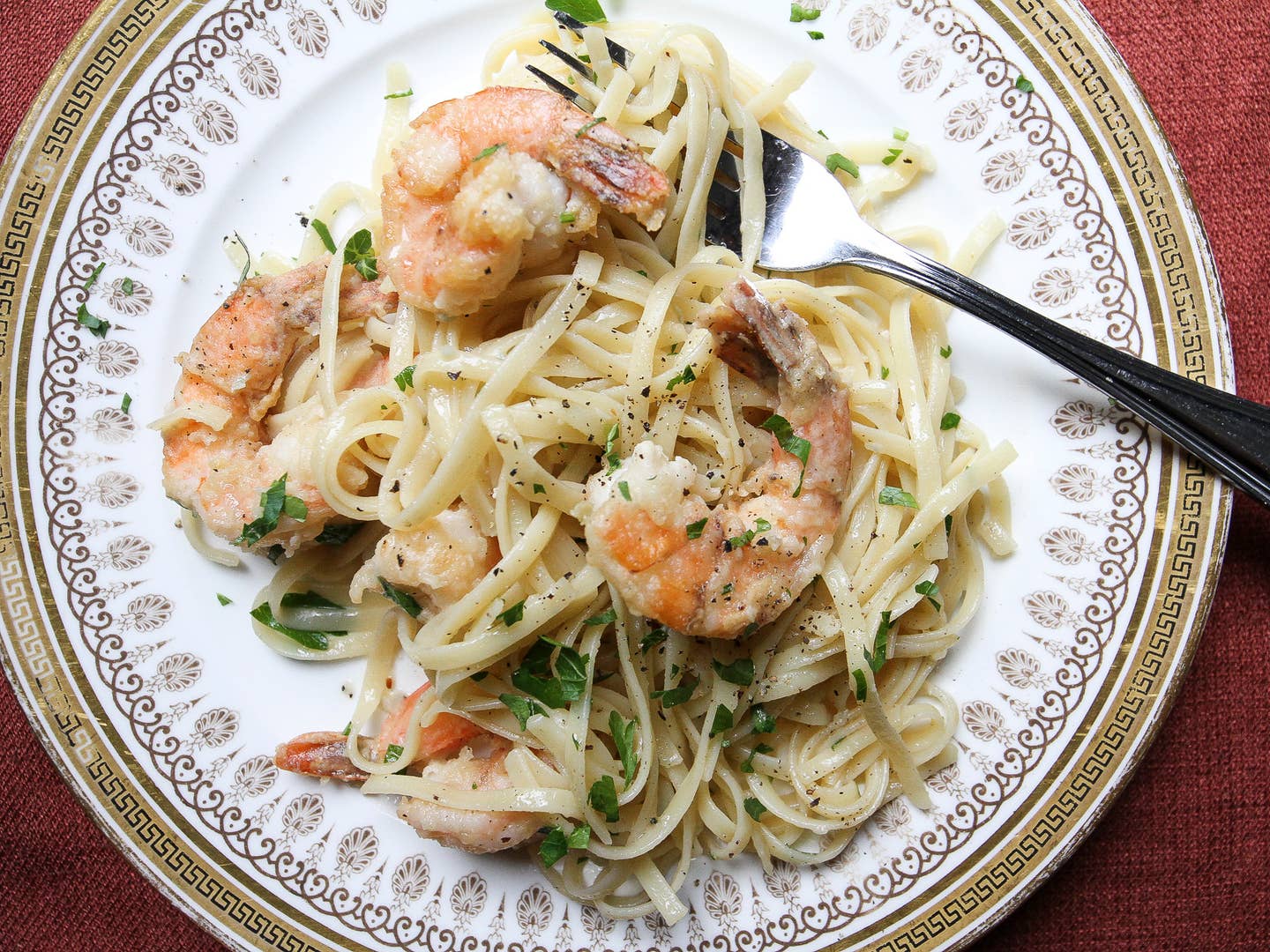 Recipes
Christmas Eve Means Shrimp Scampi
For most Italian-Americans, Christmas Eve is all about seafood, and nothing's easier than this shellfish classic
Christmas is this week, and despite the warm weather I'm looking forward to heading home to Maryland and celebrating with my parents and sister. As Italian-Americans, we always eat seafood on the 24th, in celebration of the Feast of Seven Fishes. Since Mom, my sister, and I are usually busy preparing the ravioli, Dad (a Persian immigrant who's adopted the holiday) makes one of his specialties: shrimp scampi.
Scampi is one of those straightforward dishes everyone can memorize. You cook shrimp, make a simple sauce of white wine, garlic, lemon juice, and butter, and toss it all together with pasta. Its familiar flavors are found on many an Italian restaurant menu around the US, but I prefer my Iranian father's the best. Not entirely sure why, but there is something about your parent's cooking that simply can't be beat. I do take one step my dad does not: I toss my shrimp lightly in flour before adding them to the pan to give the shrimp some extra color.
But flour or no, mix some scampi with red wine, lots of pasta-making, a few arguments, and Bing Crosby—this is Christmas at the Sadeghin house.