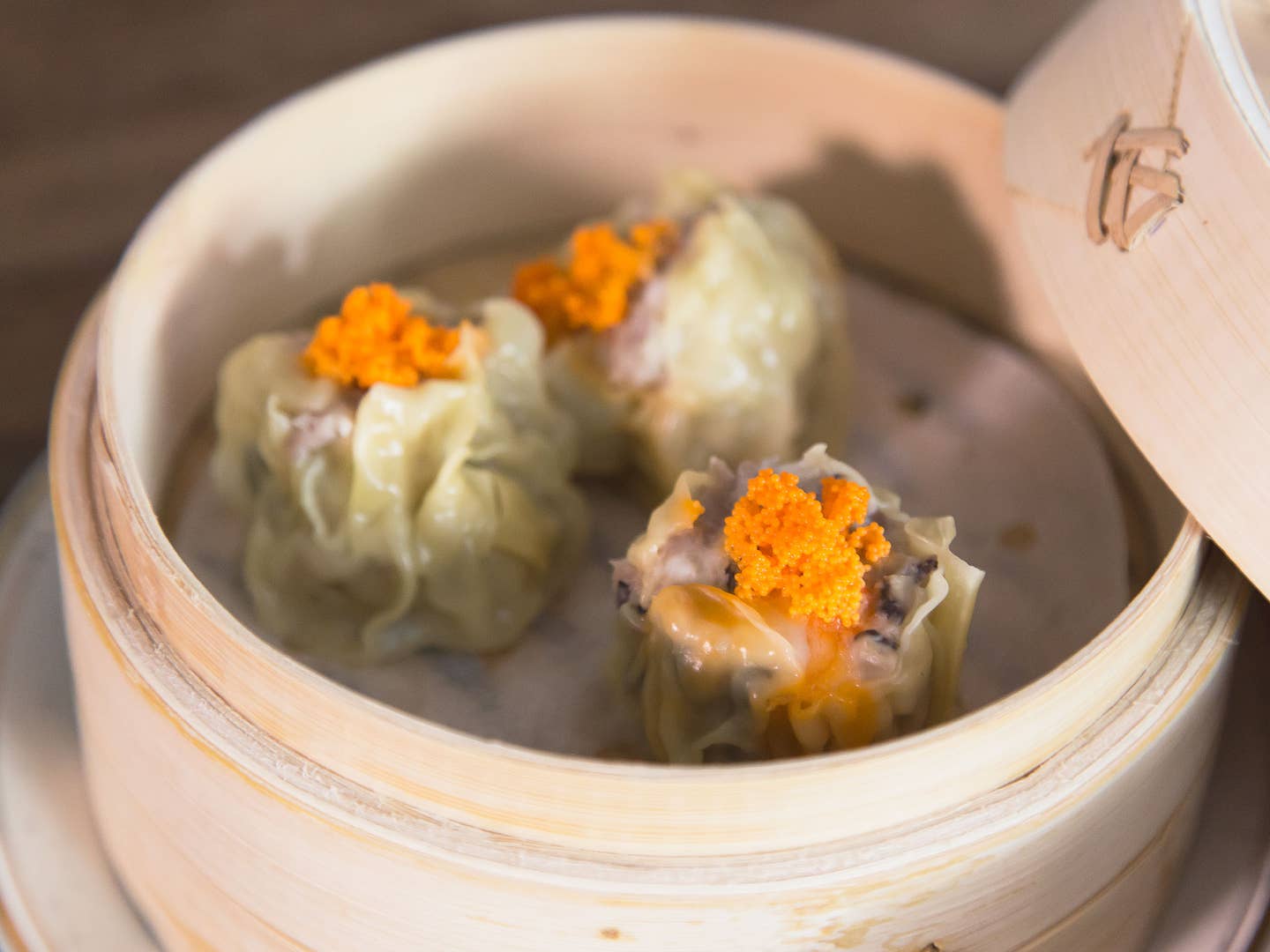 Recipes
Homemade Dumplings So Easy You Don't Even Have to Fold Them
Chef Masaharu Morimoto shows the secrets to perfect shumai
Homemade dumplings often look like a lot of work. The skins, the folding, the stuffing—these little packages can take some practice to get right. Enter shumai, one of the world's easiest dumplings, and chef Masaharu Morimoto, who makes some of the best we've ever tasted. He stopped by the SAVEUR test kitchen with his dim sum chef Takeshi Ikeuchi, who runs the dim sum menu at Morimoto Asia, to show how it's done.
Unlike other dumplings, shumai don't require advanced folding techniques. The skins are simply filled like purses with filling—traditionally a mix of pork, shrimp, and mushroom—and simply steamed (this bamboo steamer and steamer liners are all you need). That makes them perfect for beginners who want to focus on a dumpling's main ingredients rather than the packaging.
Morimoto makes his own dumpling wrappers with flour, water, and a little oil, but pre-made wonton skins work just fine. Don't be afraid to stuff these dumplings to the brim; use a knife to squish down any excess filling that pops from the opening at the top. And if they look less than perfect, hurry up and dispose of the evidence, then try again next time. Practice makes perfect.