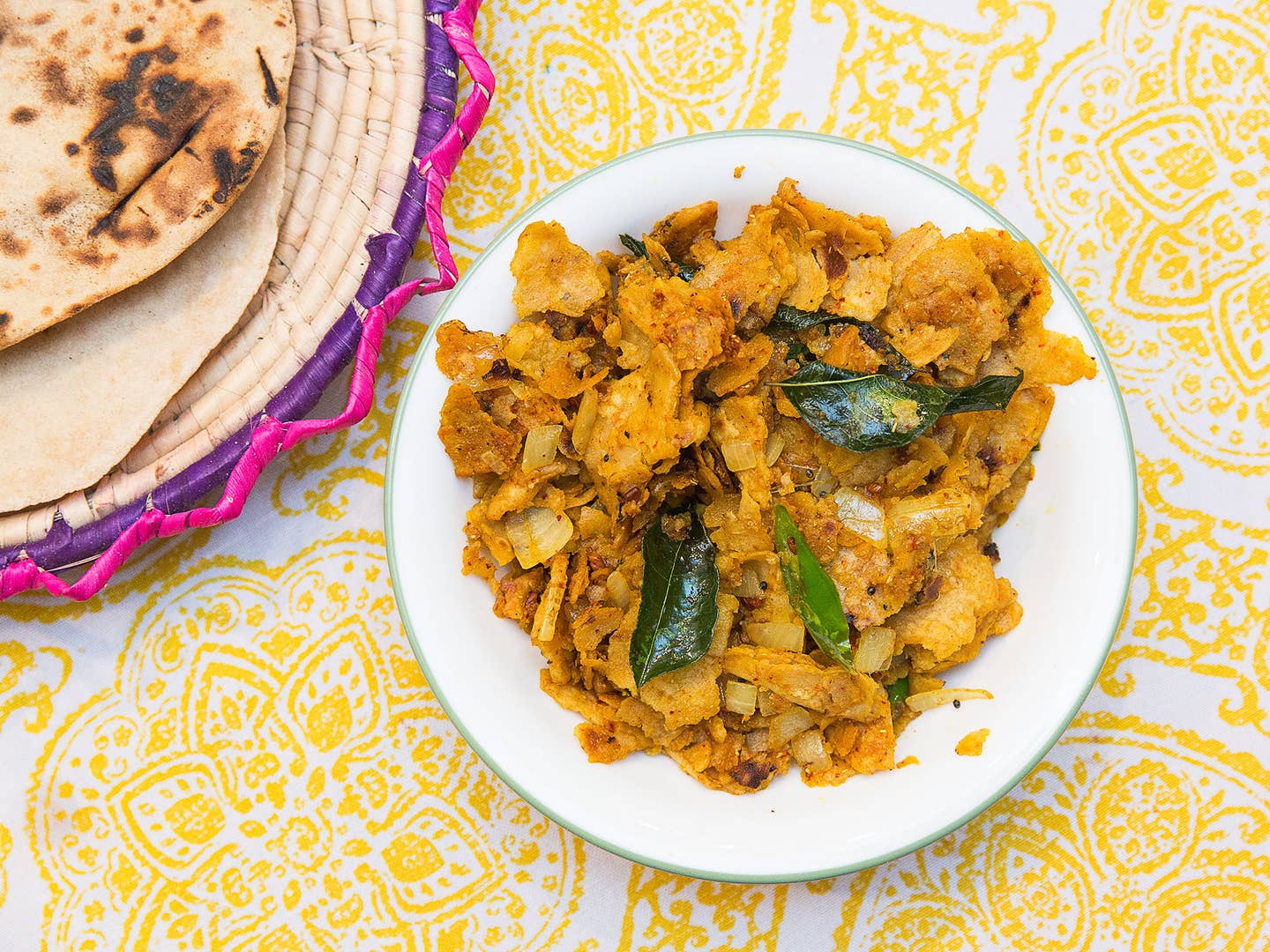 Culture
How an Indian Home Cook Uses Up Leftover Flatbread
Breathe new life into old roti with lentils and spices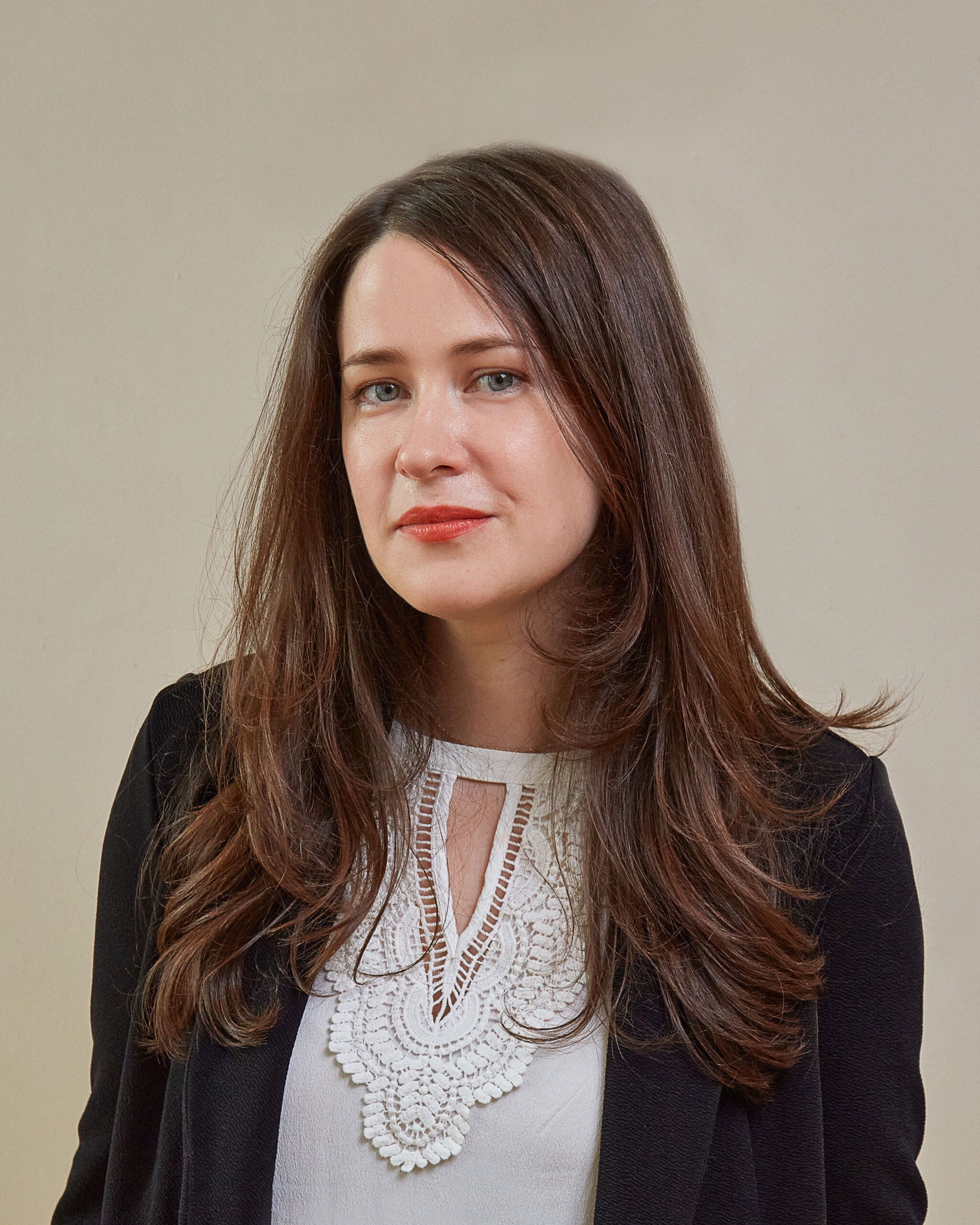 ---
Yamini Joshi is the best kind of cooking instructor: loving, joyful, and as eager to discuss the beginner's basics of Indian cuisine as the spiritual meaning of home cooking. "It helps to think in a positive way," she says, "which then puts positive vibrations into your food, making it taste delicious. When you are cooking you are loving God. I focus on achieving the proper texture and flavor so that I honor the gods."
As one of the original teachers for the League of Kitchens, she opens up her New York apartment to small groups of students for day-long, intimate cooking workshops. Then there was the time Stephen Colbert showed up.
When the Late Show host visited her in Kew Gardens, Queens for a cooking lesson, she was patient, gentle, and firm with the cheeky host. Her "unflappable mom" way of reigning over her kitchen immediately appealed to me, which is one of the reasons I reached out to her for insight on making roti, India's most popular style of bread. I was also in need of advice about what to do with all the leftovers piling up in the test kitchen from recipe development.
After working in bakeries for years, I'm all too acquainted with the luxurious problem of "too much bread." Once you've fired up the ovens and started the lengthy process of baking, it rarely makes sense to stop after one meals' worth; leftovers are more or less a given.
In times of feast and famine, cooks around the world developed ways to repurpose yesterday's brioche, cornbread, and ciabatta into new recipes, and as far as I'm concerned, apple charlotte, cornbread stuffing, and panzanella are some of the Western world's greatest achievements. Avoiding waste is a sensible goal in any kitchen, and Indian cooks have developed plenty of uses for their own leftover bread.
Over the course of five hours in Yamini's kitchen, we rolled out rounds of roti dough and cooked them on curved tawas. Fresh off the stove, the roti were perfect: nutty and wheaty thanks to the whole-grain atta flour with a tender bite and crisp edges. As the rest of the roti cooled, we discussed some options for using up leftovers while infusing them with even more flavor.
Her first suggestion, dal dhokli, is a quick mung bean stew with dhokli (dumplings) made of leftover roti or roti dough. In Yamini's version, the dry flatbread is sliced into pappardelle-like ribbons, then simmered in the stew until tender. Curry leaves, spices, chiles, and tomatoes toasted in ghee make up a tarka—a savory finishing touch to spoon over the stew at the table.
The stew has many iterations, and after walking me through the basic recipe, Yamini whipped up a second creamy batch, leaving the beans out and instead thickening the broth at the end with a generous splash of chaas, a loose tangy yogurt that she ferments on her kitchen counter.
For another dish, Yamini tore a stack of roti into rough pieces, then tossed them in just enough water to moisten. She fried spices, fresh chiles, onion, and curry leaves in mustard oil, then added the shreds of roti to coat and crisp them in the spiced oil to make a dish she calls Baghari masala roti, a savory snack similar to Mexican chilaquiles, Jewish matzo brei, and Sri Lankan kothu roti.
Bits of roti can also be folded into a rustic dessert called roti laddu. Yamini shredded a few roti and mixed them with a handful of jaggery, a generous splash of ghee, and a few pinches of baking spices.
She continued shredding, squeezing, and kneading the mixture until it had completely absorbed its sweet and buttery glue, then pressed the shaggy dough into snack-sized balls, explaining that, in India, ghee and jaggery are considered wholesome, healthy foods for young children. As I bit into one of the chewy, cookie-like treats, I felt solidly in support of any cooking tradition that includes compressed raw cane sugar and clarified butter in its childhood nutritional recommendations.
We finished the cooking portion of our roti class and shuffled dishes to the table for lunch. Yamini sat down to join us, but didn't fill a plate for herself. "I'll eat later," she said. On her League of Kitchens bio she notes, "I don't really love to eat. I love to cook for other people. I love to feed and nourish people and make them happy."
As Yamini told us about her daughters, her American-born grandchildren, and how much they love her cooking, I started to get what she meant about "honoring the gods" through food. And when cooking and sharing food become acts of worship, there's no room for waste.