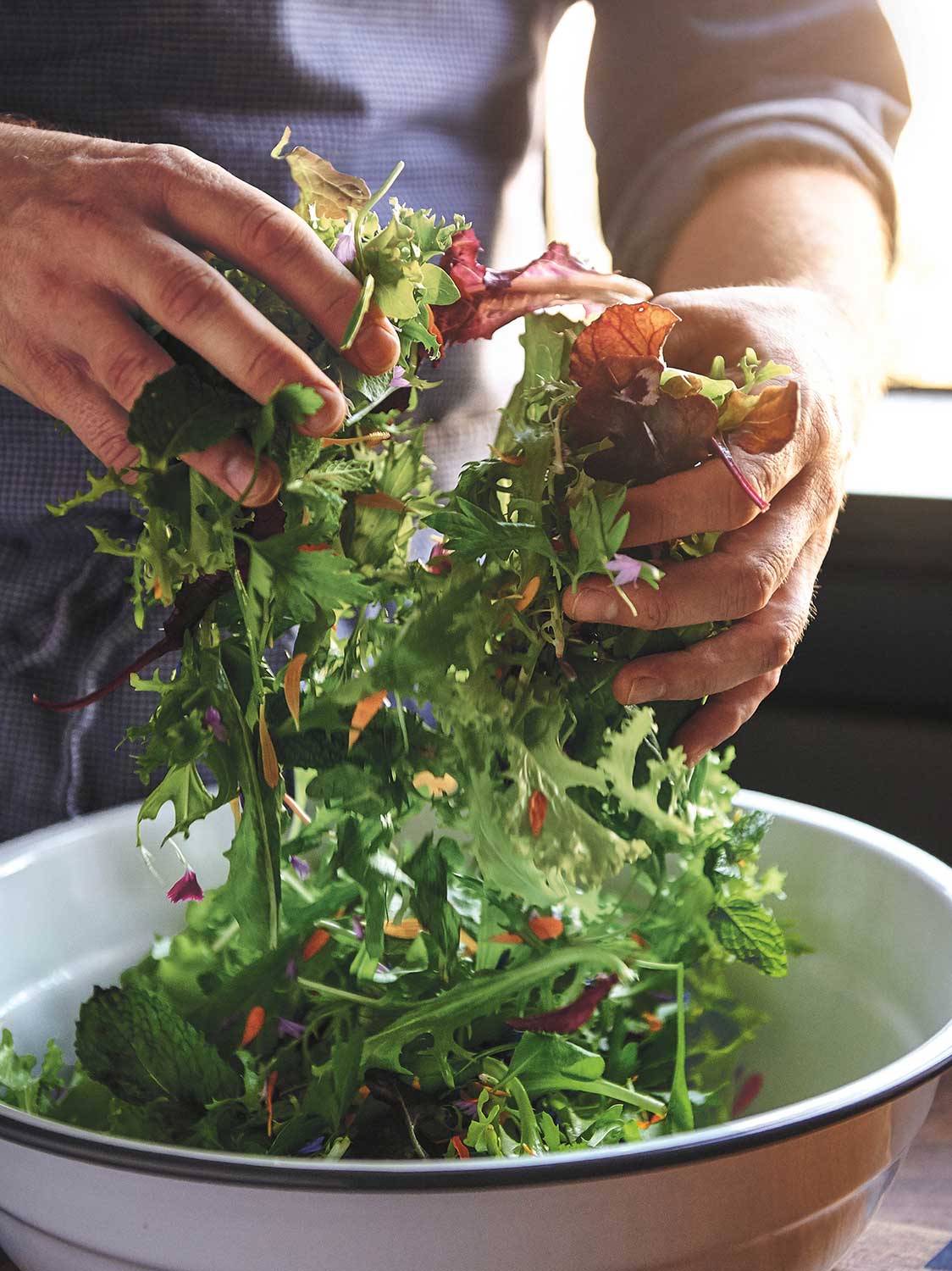 Culture
The Importance of Dressing Your Salad
Your greens will never be the same
When it comes to salads, you may pay lots of attention to what greens you want to use and how your ingredients pair with each other, but when it comes to dressing, who really thinks that final stage through? I thought I cared about salads a lot more than the average person, but then I happened upon pages 54 and 55 in Six Seasons, dedicated to dressing a salad, and I realized that Joshua McFadden maybe cares the most. He's got some strong opinions, and a very different technique for dressing. And, most importantly, if you take his advice, your salads will never be the same (in the best way ever).
It's pretty common to rely on a standard ratio of oil to acid for a salad dressing, and then mix it all together and think that that's all there is to a salad. But, as page 54 in Six Seasons makes clear: That is not all there is.
McFadden says he's fanatic about dressing salads properly. He insists that a salad should be "crisp with texture," "colorful and beautiful," and that each ingredient should taste "exactly like itself...only better." All salads really should meet these standards.
His technique was, for me, a revelation. McFadden starts by tossing mixed lettuces, whole herbs, and flower petals with the acid. He gives it a taste, then seasons with salt and pepper and tosses again. He says that "at this point, the salad should taste good enough to serve without extra-virgin olive oil." Then he adds the oil, "thinking about what flavor it's going to add." After trying his method, I'm forever changed. I've used several types of acid, and it is always kind of amazing to get the greens to a delicious point without the oil, and to taste the difference once the oil's been added.