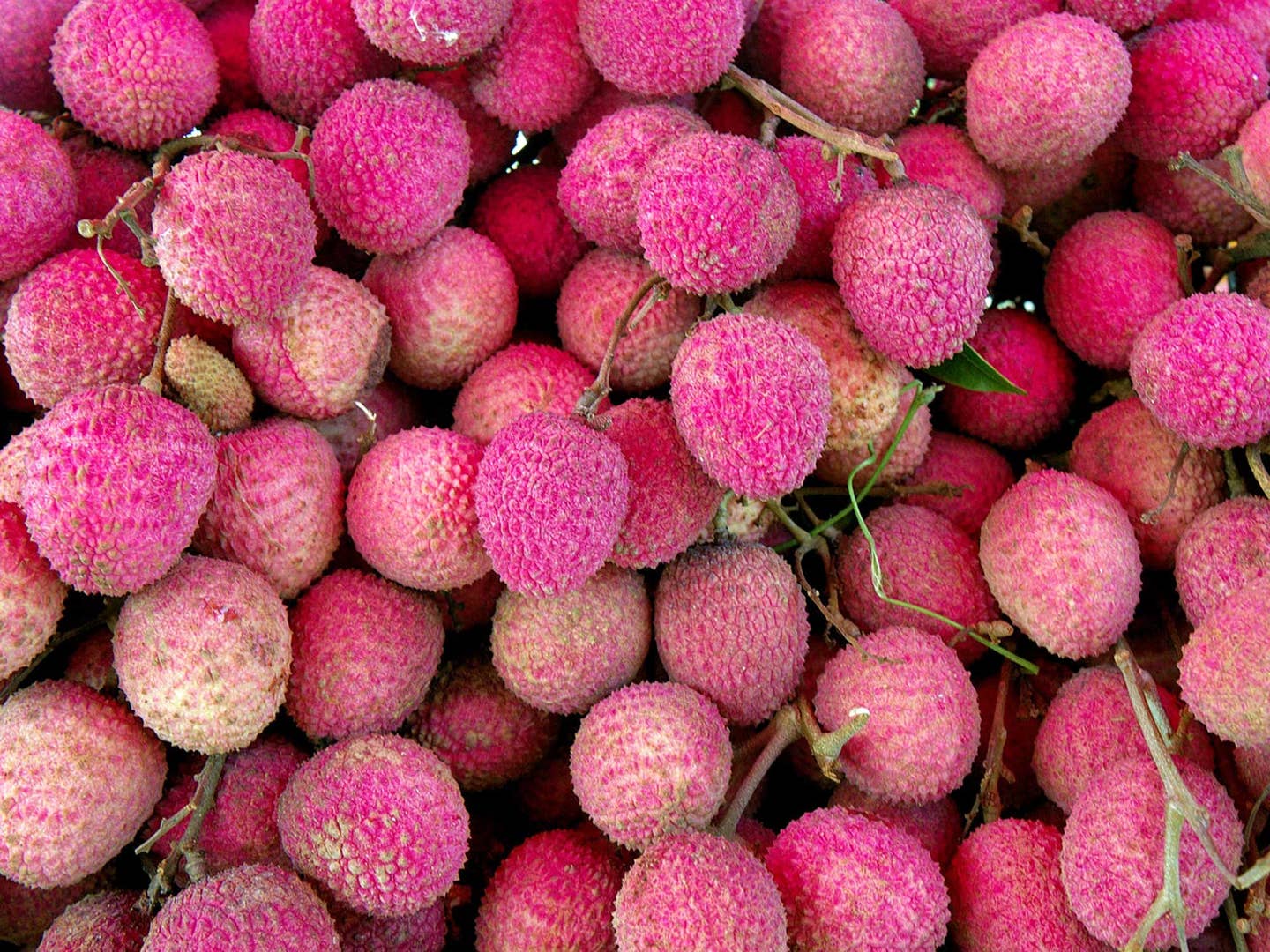 Culture
How a Popular Tropical Fruit Caused India's Deadly Summer Illness
Looking back at the two-year medical investigation that solved one of the world's most mysterious outbreaks
If the strange, tragic case of India's summer outbreaks can teach us anything, it's that too much of anything, even lychees—that refreshing, sweet fruit grown in tropical regions—is never good. For many years during the late spring, Indian children in the Northeastern region of Bihar would become suddenly and violently ill, often falling into a coma with intermittent convulsions. As the New York Times first reported in 2014, in one of the country's most impoverished regions, doctors and hospitals were not only overwhelmed, but completely confounded by the cause of the ailment, which would claim the lives of forty-percent of its victims.
While the cause of the illness, which dated as far back as 1995, had remained unknown, the signs were clear and consistent: seemingly healthy, normal children as young as two years old would begin screaming in the middle of the night, immediately falling into a bout of seizures, a coma, and in many cases, passing away within days. All doctors knew at the time was that it was a form of encephalitis, or brain swelling, and that similar cases had been reported in Nepal, Bangladesh, and Vietnam—all lychee-growing countries.
By 2015, doctors and scientists had narrowed down the factors to lychees, suspecting a toxin found in the fruit to be the culprit. Now, two years later, an investigation led by India's National Center for Disease Control and the India office of the Centers for Disease Control and Prevention in Atlanta have confirmed the cause to be the fruit itself, when consumed by malnourished children on an empty stomach.
Published in The Lancet Global Health, a British medical journal, the study details the steps of the two-year investigation. According to the Times, health officials were able to isolate certain factors after recommendations to limit lychee consumption, and feed children an evening meal, seemed to drastically reduce the number of cases.
The Times breaks down four key clues that helped solve the case: 1) there was no physical evidence of infection, such as fever or an overabundance of white blood cells; 2) many of the victims had low blood sugar levels; 3) outbreaks had been linked to a West Indian ackee fruit, which, like lychees, contained a high level of a toxin called hypoglycin; and finally, 4) urine tests of the children all showed hugely imbalanced levels of that toxin.
Hypoglycin, as its name suggests, prevents the body from synthesizing glucose, which rapidly causes acute hypoglycemia, otherwise known as low blood sugar. In hindsight, the answer seems obvious, but in a region that produces 70 percent of India's lychee harvest, it seemed unfathomable for decades that the lychee itself would be the cause: a true killer hiding in plain sight.