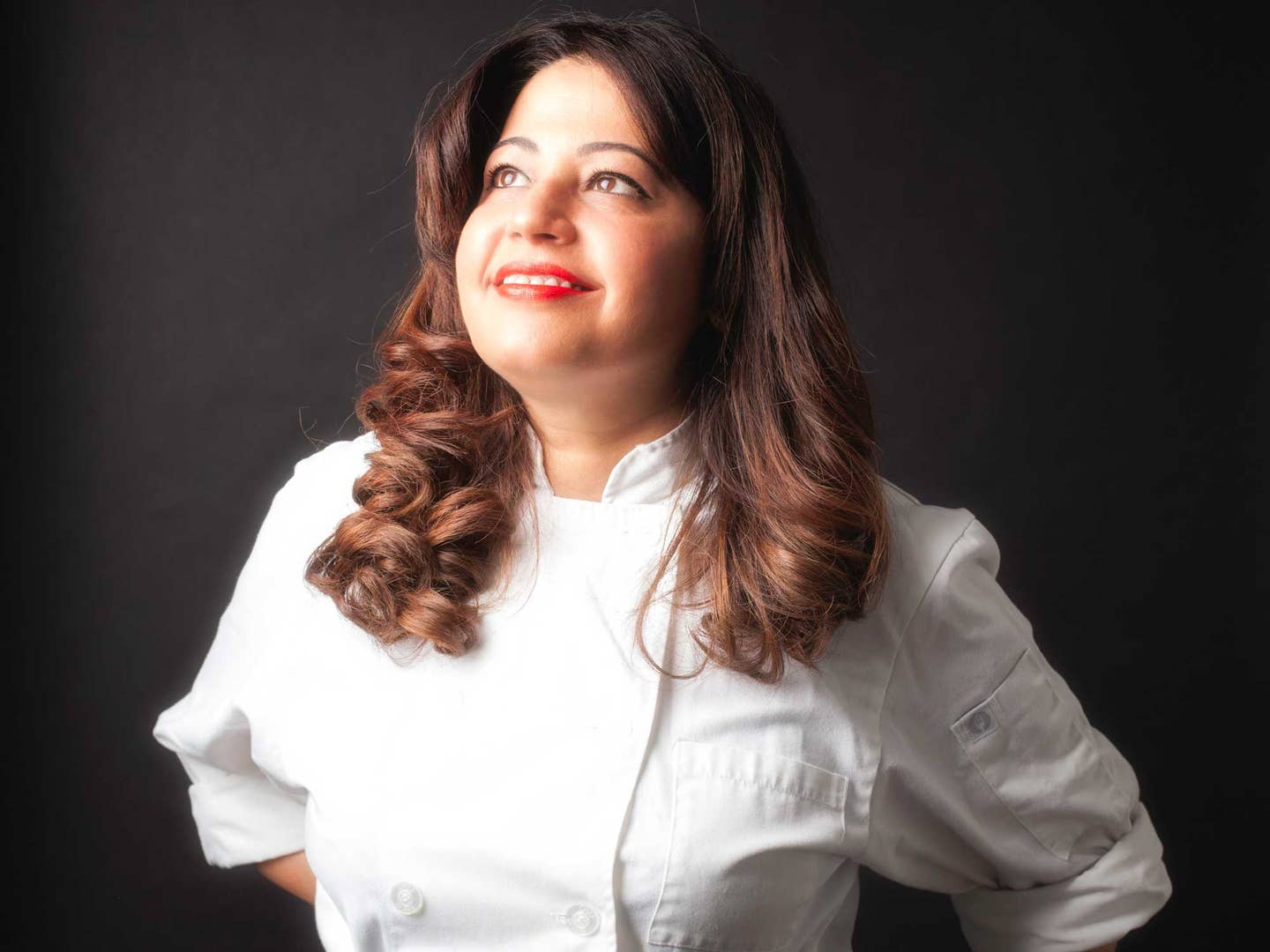 Culture
The Indian Chef Whose Food is so Good the Queen of England is Giving Her a Medal
Chef-owner Romy Gill of Thornbury's Romy Kitchen is joining the ranks of actors, astronauts, and some of the UK's most revered cooks
The only people who are more excited than Romy Gill about being appointed a Member of the Order of the British Empire are her 10- and 13-year-old daughters—them, and friends and strangers alike from her home country of India. The award is given to those with "a significant achievement or outstanding service to the community," and as the chef-owner of Romy's Kitchen in Thornbury, England, Gill joins the likes of Jamie Oliver, Paul Heathcote, and Clare Smyth (the chef of Restaurant Gordon Ramsay who was the first female Brit to achieve and retain three Michelin stars).
The honor's well deserved, though as Gill will admit, completely unexpected. When she got the letter, she actually didn't open it for weeks, thinking it was just another bill. Little did she know that inside that envelope, she'd read that the Queen of England would be knighting her in her Birthday Honours list.
"For a woman [chef] to get the award!" she says, enthusiastically. "I don't think for a minute I ever thought that this was going to happen to me." And even had she been expecting recognition in one form or another, she shares this year's honor with British luminaries like Rod Stewart, astronaut Tim Peake, and Downton Abbey's Penelope Wilton.
Located just a short drive outside Bristol, Romy's Kitchen serves modernized West Bengali dishes to the people of Thornbury, and every day, people file in and order the crowd-pleasing chicken makhani until it sells out. And while Gill spends many hours preparing that dish, she also spends a great deal of time over the fryer, dropping in pieces of fish for amritsari gurnard, a spicy fried fish that comes with fermented beets and pickled onions. It's not a traditional Bengali preparation, but that's not her objective—in fact, she hates the 'authenticity,' as she thinks it's impossible to have singular authentic mutton curry when every family in India cooks it differently. She just wants to cook food that tastes good and makes you feel good—and it may not be the same way her mother cooked for her, but who's to tell her that her matar paneer isn't real?
"How my mom would cook a dish versus how another person's mom would cook something is completely different," she says.
Any chance Gill could find to go to a friend's house as a child to eat, she'd take it. Born to Punjabi parents in Bengal, some of what she was used to having at home was Punjabi, like the North Indian state's favorite cream- and butter-rich dal or chicken makhanis; some of what she'd eat would be Bengali, like her favorite seafood-centric dishes or spicy mutton curries. But even though she and her friends' families could on any given night be individually dining on maacher jhol, a Bengali curried fish stew, none of them would be eating the same dish, Gill will tell you. Which is why she felt compelled to eat it all.
"Any excuse I had, I'd go to my friends place to eat, and then go home and eat, too," she says.
And when she landed in England 22 years ago with a dream of opening a restaurant, she faced two realities: The scene was predominately run by men, and the Indian food wasn't that great. So with a little support from her friends and family, she decided she'd actively try to change that. There was just one issue: she had no formal training.
That's when she started asking chefs if she could cook in their kitchen for free, asking cooking schools if she could come teach there about Indian food, and even asking her friends over for regular dinner parties. Eventually she started a catering business and offered cooking classes, and then in 2013, she achieved her dream when she opened up her restaurant.
"I think I'd still be at home, without a restaurant, if I never stopped asking," she says. "You have to be passionate about something and really believe in it to make it happen, especially when you're self-taught."
In the immediate future, she's busy shuffling travel plans and events: demos for Taste of London and events in Belfast, and then onto Italy and India, where everyone is excited for her return. And once she's back home, she'll deal with her day-to-day; her restaurant is as busy as ever, and with this new title, she's finding herself with more and more event requests. She then will have to figure out the date for the queen to knight her, though she can't make plans for that without consulting her daughters. It's a date she'll also have to figure out with her work schedule—even if she feels that with this honor, she's satisfied her work raison d'être.
"If I've given a little bit of hope to other women who have been wanting to do what I did from scratch," she says, "I think my work is done."