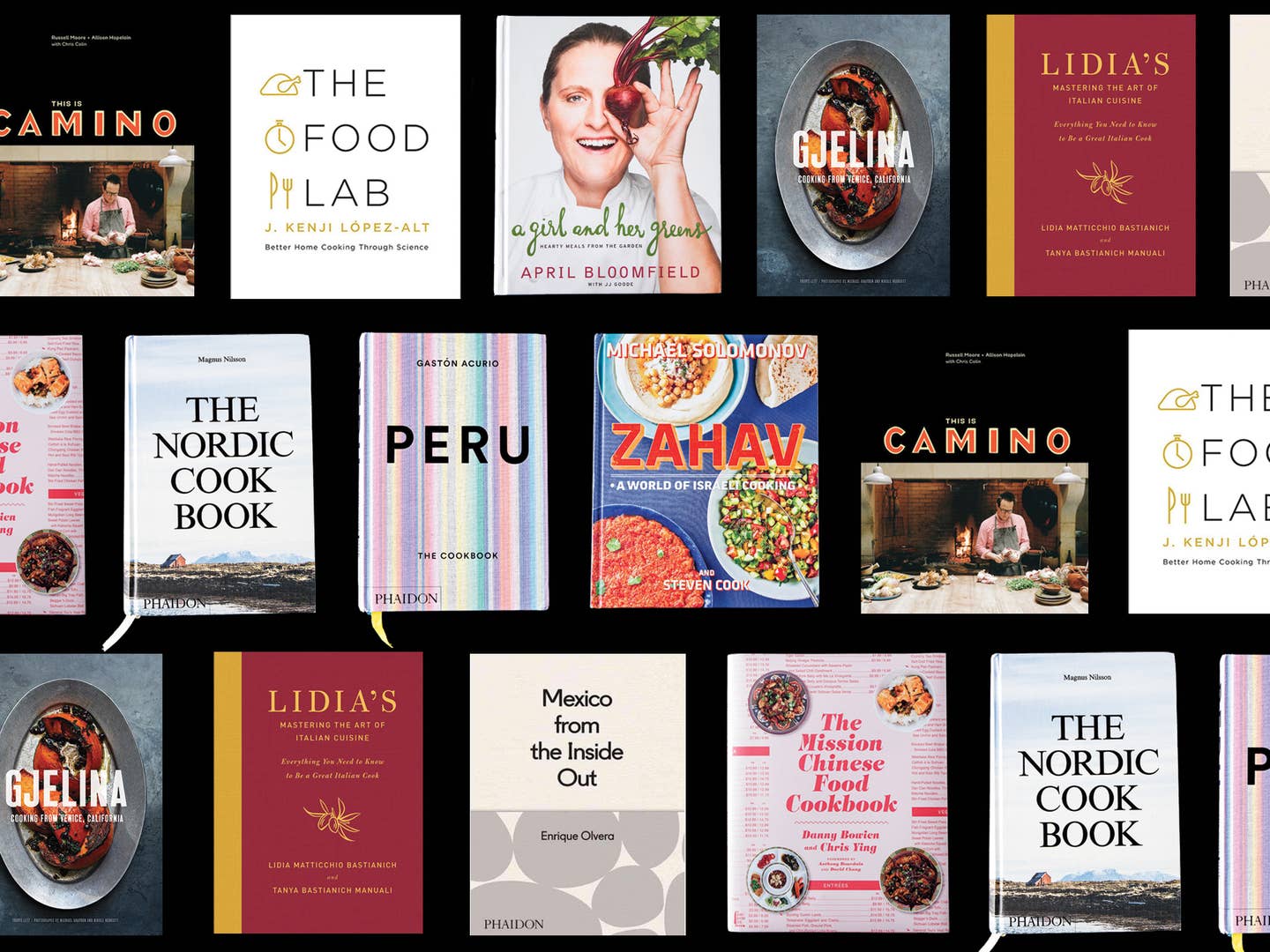 Culture
Join SAVEUR's Cookbook Club Today and Cook With Us Through Our Favorite Books
Be among the first to get our monthly cookbook picks, insider tips on our favorite recipes, and chances to be featured on SAVEUR
Hey you! Yes, you. You look like you know your way around a recipe.
It's perfect timing actually, because we recently launched the SAVEUR Cookbook Club, a community of (hopefully) likeminded kitchen nerds who've come together to bond over the shared excitement of cracking into a new cookbook, admiring its glossy imagery, and bringing its recipes to life.
Each month, a SAVEUR editor or contributor will dig deep into their text of choice, spotlighting a handful of standout recipes and providing notes as they go. So far, we've had the likes of Leslie Pariseau diving into the elemental wonders of Samin Nosrat's illustrated Salt, Fat, Acid, Heat and test kitchen associate Kat Craddock brushing up on the history and art of the classic American dessert with Stella Parks' BraveTart: Iconic American Desserts cookbook.
This month, we have Chitra Agrawal, achaar magnate and accomplished author in her own right, working through and reviewing Madhur Jaffrey's seminal Indian cookbook A Taste of India (1985). And now, we want you to get involved. Join our Facebook group to be among the first to receive updates on our monthly picks, insider tips and tricks on our favorite recipes, and chances to get featured on SAVEUR as you cook through the book with us.
But don't forget! There are plenty of other ways to get in on the action: check out our latest picks and dig through the archives at saveur.com/cookbookclub, follow along on Instagram and Twitter using the hashtag #SAVEURCookcookClub, and email us at webmaster@saveur.com with your burning questions and queries.