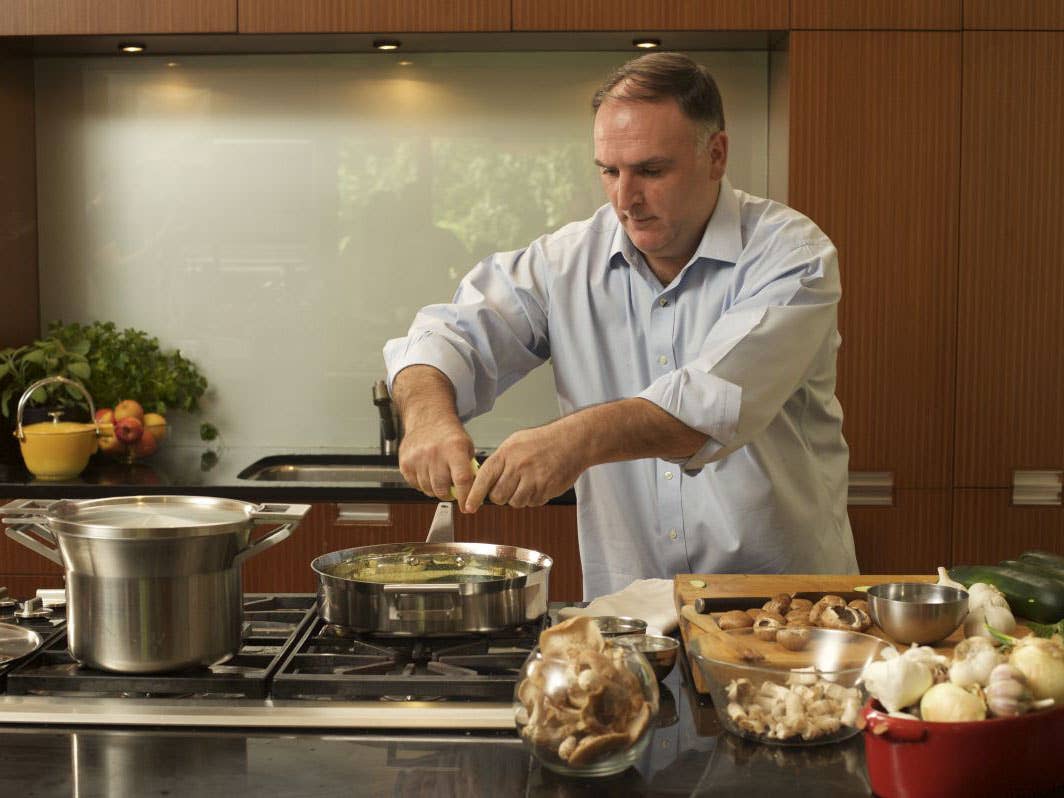 Culture
José Andrés Is Back In Puerto Rico, and Will Continue to Feed People Through Christmas
The chef's organization sheds light on how much support the island still needs
Despite José Andrés' announcement last month that his nonprofit would begin winding down their efforts in Puerto Rico after Hurricane Maria devastated the island, he confirmed that World Central Kitchen will continue to feed people in need through Christmas, Eater reports.
According to Eater, during their most recent relief efforts, World Central Kitchen has been focusing on more isolated regions of Puerto Rico that have not been receiving as much support from other organizations. According to one of Andrés' tweets, last week, their #ChefsForPuertoRico effort at World Central Kitchen in Vieques, an island off Puerto Rico's coast, served its 20,000th meal on the ground.
Although local restaurants on the island are beginning to reopen, Andrés said that power lines are still down in central San Juan, creating issues for many vulnerable groups in the country, such as the elderly and people who live in areas that are harder to reach, Eater reports.
Andrés has taken to Twitter to document the impact of the nonprofits' relief efforts firsthand.
Along with encouraging FEMA to purchase food from Puerto Rico to re-circulate and grow the economy there, he also condemned their "mass care" efforts, which provide people with candy and chips for their meals.
"In America we need to serve the people food that looks like food and tastes like food," he said in a tweet, following it up with the trending #ChefsForPuertoRico.