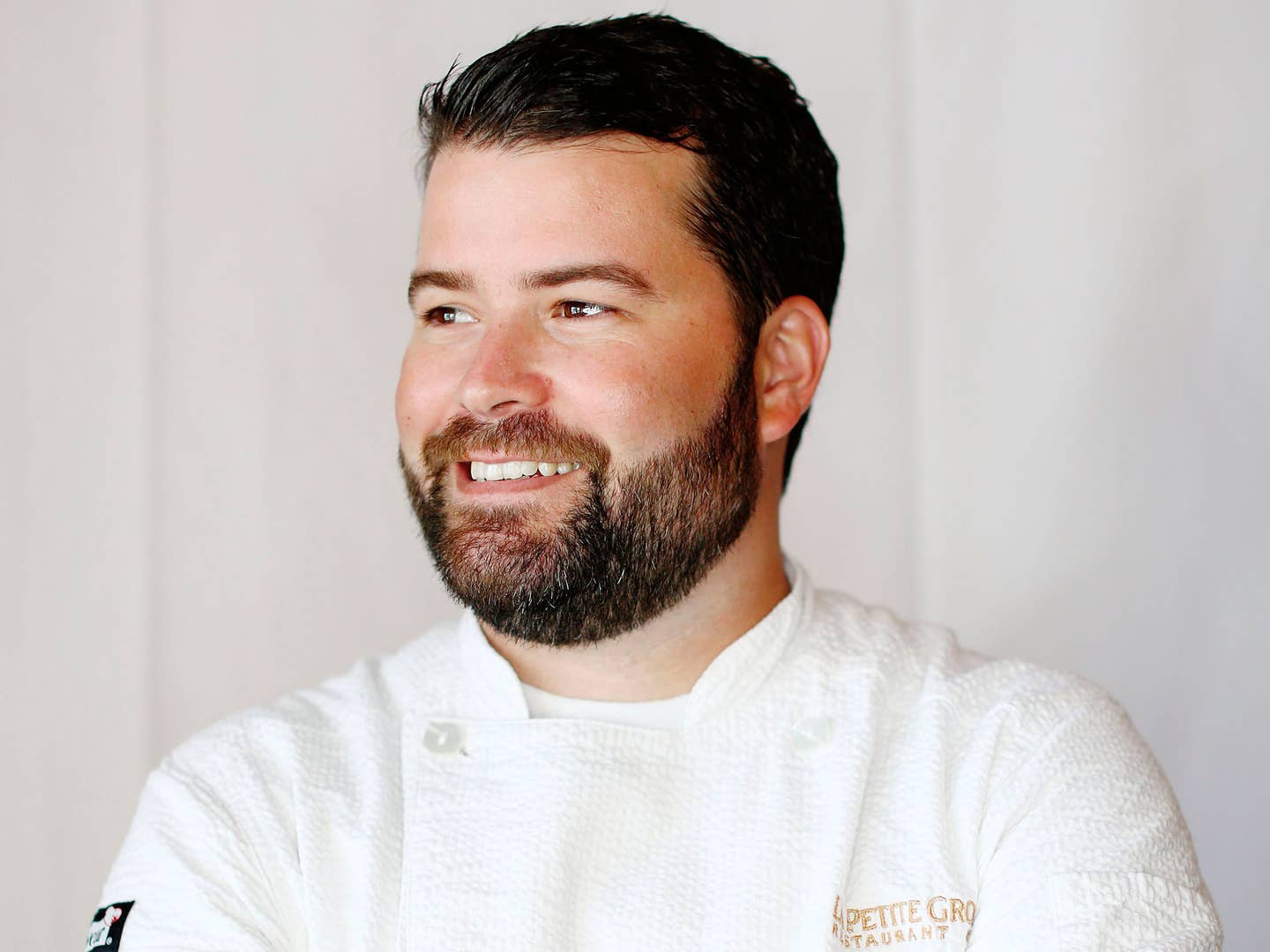 Travel
Justin Devillier Dishes on New Orleans' Essential Muffulettas and Crawfish Pies
An insider's guide to the unsung best of the crescent city
Justin Devillier grew up eating tacos and beachside bar snacks in a quaint California beach town. "There's a breakfast burrito from Salt Creek Beach Park that still floats in my mind," he tells me on an early morning call. Devillier lives in New Orleans now—breakfast burritos are few and far between—but growing up in Dana Point, California exposed the James Beard Award-winning chef to the bounties of the sea and cultural influences other than his own. "My mom is Polish-Irish from Philly," Devillier says. "My dad is Cajun French from South Louisiana."
You could argue Devillier moved to New Orleans in 2003 because of these family ties, and you'd be right. Partially. "The cost of living in New Orleans compared to some other cities I was looking at was just crazy affordable," he says of his search to leave home. But the father of two has always been taken by the juxtaposition between his home in California and his newer home in New Orleans. Dana Point was incorporated in 1989. New Orleans is celebrating its tercentennial next year. "It's just such a hotbed of culture and history," Devillier says.
New Orleans cuisine is a product of that lengthy history, and Devillier's take is on display at his two restaurants: La Petite Grocery and Balise. "The age of the city plays into the style of cooking and the philosophies that people have here," Devillier says. "This is a port city, and a big city, so a lot of influences came from other countries." Devillier points out how the cooking of New Orleans differs from the rest of the South due to the accessibility to foreign ingredients the city has historically enjoyed. In Alabama, or Georgia, and other Southern states "people have farms and grow vegetables and have animals, making a lot of Southern food very localized." He makes a point to note that Southern food and the cooking of New Orleans are the only indigenous cuisines left in America.
On Friday, September 30th, the James Beard Foundation is hosting a dinner at the Hyatt Regency New Orleans. It's part of the Taste America series, introduced in 2013, which takes the dinners historically held at the James Beard House in Manhattan cross-country. Guests will be able to get a taste of Devillier's take on the Big Easy's indigenous cooking as he helms the kitchen alongside the likes of Alex Guarnaschelli, Eric Damidot, and Brett Gauthier. But when he's not prepping for dinner service, be it for the Beard Foundation or an ordinary Tuesday, Chef Devillier is out eating his way through New Orleans for inspiration.
"New Orleans has really good street food, but you don't find it trucks or carts like you do in other cities," says Devillier. "A lot of it is sold in gas stations, and you'll find different things in gas stations here than you do in different parts of the country." His favorite is Brothers Food Mart. "They have the best fried chicken in the city," he says. "It's always ripping hot, crispy and delicious."
Coffee and Breakfast Tacos
"Cherry Espresso Bar has top-notch coffee," say Devillier. But there's something else that speaks to him there. "They do really killer breakfast tacos: scrambles with salsa verde and crumbled cheese on corn tortillas." There are sandwiches with herb purées too, and the bar spends a lot of time on sourcing their beans. "They're very knowledgeable," Devillier adds.
"There is a great Vietnamese community here, and you'll find some really good Vietnamese restaurants downtown and on the outskirts," Devillier says. His go-to is Pho Tau Bay. "They have a big menu, so you can skip around, but you're not going to go wrong with the wonton soup with clear noodles. If someone had that and was not completely thrilled, I'd be surprised."
Cocktails and Fish Bowl Punch
"Cane and Table in the French Quarter is super talent-driven. They have amazing cocktails," Devillier tells me, and that it's run by the folks behind Cure and Cafe Henri, two other NOLA hotspots for drinks. "It's a little bit tropical. There's a tiki vibe, but it's in an old Creole building with a French colonial feel. I always go for the fish bowl punch with giant straws."
For the Crescent City's iconic sandwich, Devillier prefers the famed Napoleon House in the French Quarter. "It was sold last year and the new ownership made very minor changes, nothing drastic. Some of the changes," he notes, "were in the food quality, and I think they have the best muffuletta in town." Devillier also digs the muffulettas at Nor Joe, an Italian importing company with no prepared foods other than that cold sandwich, and Cochon Butcher, where chef Donald Link serves a hot version.
"I thought I was going to stay here for one year," Devillier says of his initial move to New Orleans. "But after a couple months I knew I was going to be here forever. There's just always something going on." One of these things is a famous roving vendor who drives by Devillier's house in a produce truck every Sunday. He has a megaphone and he announces to neighbors what he's got that day. His name? Mr. Okra.
"There's a place called R & O's in Bucktown on [Lake Pontchartrain] just on the other side of the Parish line," Devillier says. Their menu includes pizza, soft shell crabs (when they're in season) and po' boys like Italian sausage, meatballs and mozzarella, and roast beef and gravy. More importantly, "It's a great tour of New Orleans food with some real Cajun dishes, like crawfish pie." This is a dish served in a small pie shell, the likes of the "pecan pies you find sold on counters in markets down here." It's stuffed with crawfish étouffée and chilled, then breaded and fried, and dipped in sauces like tartar and what Devillier calls "hillbilly remoulade," which is ketchup, mayo, and hot sauce. Don't get Devillier going on Louisiana hot sauce though. That's an entirely different story.