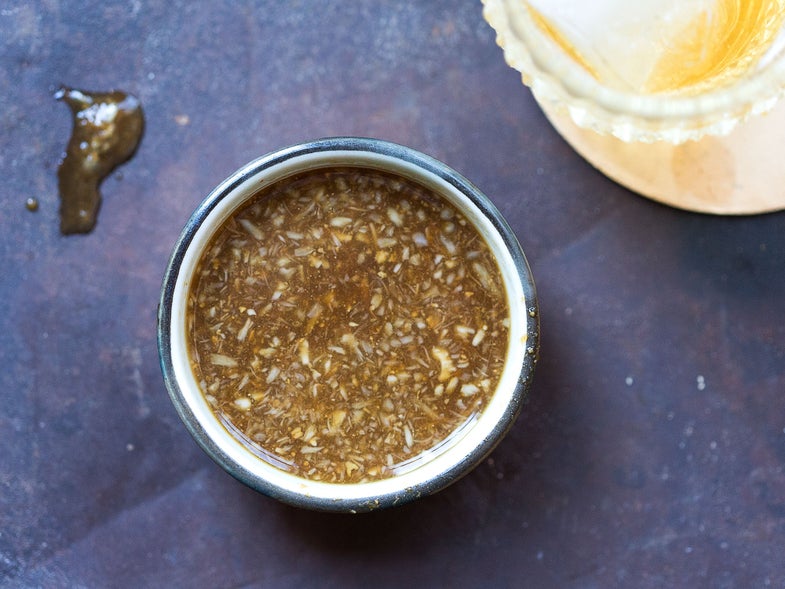 Make this quick and easy dipping sauce as an accompaniment to Gamjatang (spicy pork neck and potato stew). This recipe is adapted from Koreatown: A Cookbook.
Time: 10 minutes
Ingredients
3 tbsp. soy sauce
1 tsp. freshly grated horseradish or wasabi
1 tsp. sugar
1 tsp. Chinese mustard
1 tbsp. rice wine vinegar
Instructions
Stir together all ingredients in a small bowl until the sugar dissolves.