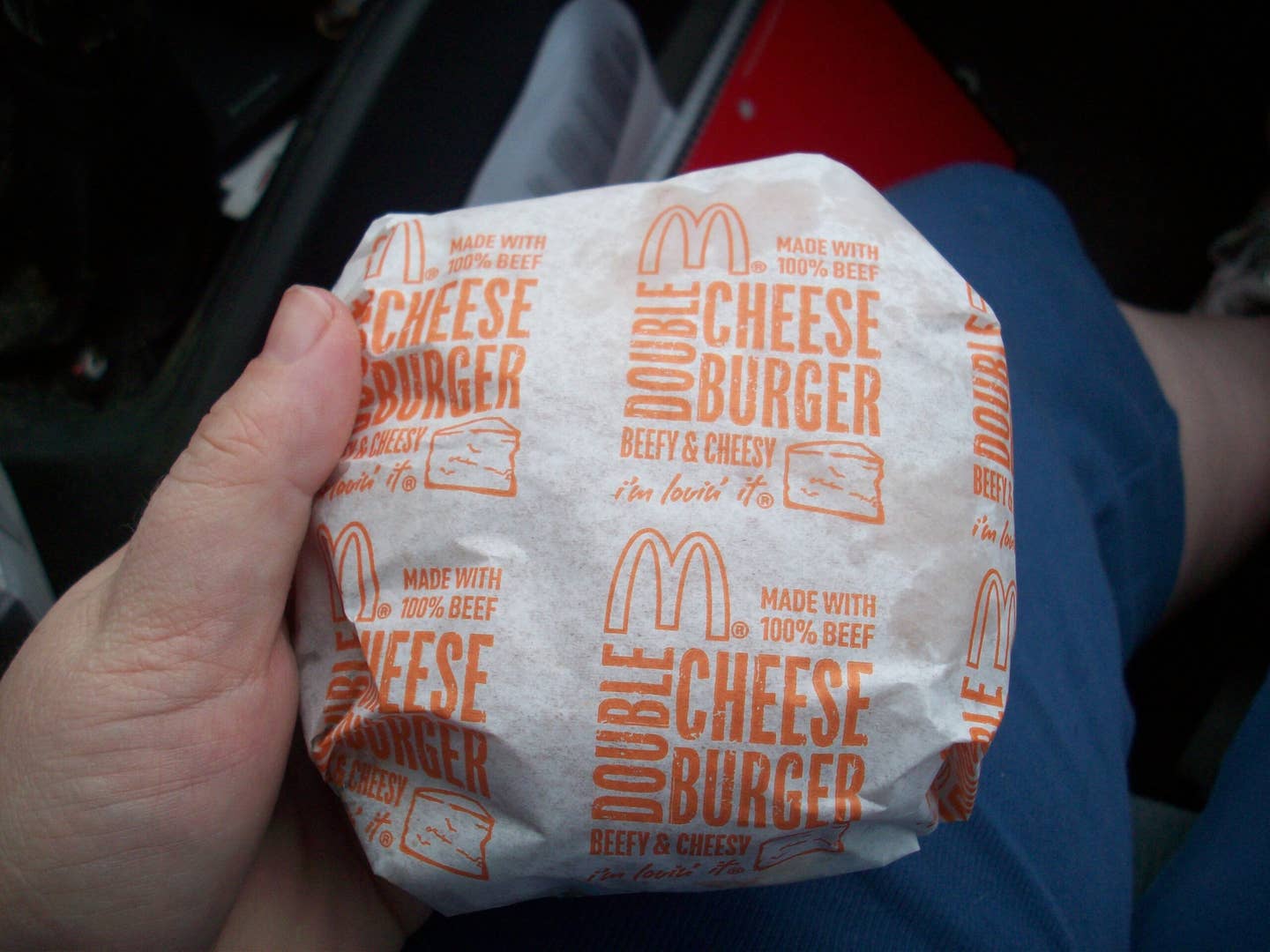 Culture
London Outlaws Fast Food Restaurants From Opening Within 400 Meters of Schools
No more burger "takeaways" for students in the capital city
Children in London schools are soon to be in for a rude awakening when they want to dip out at lunch for a "takeaway" cheeseburger from McDonald's. In an effort to combat childhood obesity, London's mayor announced a citywide ban on fast food restaurants opening within 400 meters of school grounds, the Evening Standard reports. Mayor Sadiq Khan called childhood obesity in London a "ticking time bomb." According to the Evening Standard, London has the highest proportion of obese children in England, with over 40 percent of children overweight or obese by the time they finish primary school.
Although the ban won't affect fast food chains already in place within the no-burger zone, any restaurant planning to open in that space must pledge to meet certain healthy food standards set by the city, Grub Street reports. For instance, instead of frying their food, restaurants must pledge to bake or grill their meals, and cut down on the added salt.
However, according to a recent map produced by property analyst Dan Cookson, Mayor Khan may have his work cut out for him. The Telegraph reports if the rule is enforced, there are very few places in London that will be fast food friendly.
With over 8,000 fast food restaurants currently operating in the city, the ban would virtually mean that fast food restaurants could only open inside of parks or industrial sites, and a few other spaces across central London. The ban could even mean fast food chains couldn't move into vacant spaces in malls or shopping centers.
But despite these potential flaws, Mayor Khan is adamant about combatting childhood obesity in London. "Takeaway restaurants are a vibrant part of London life," Khan said in a statement, "but it's important that they are not encouraging our children to make poor food choices."