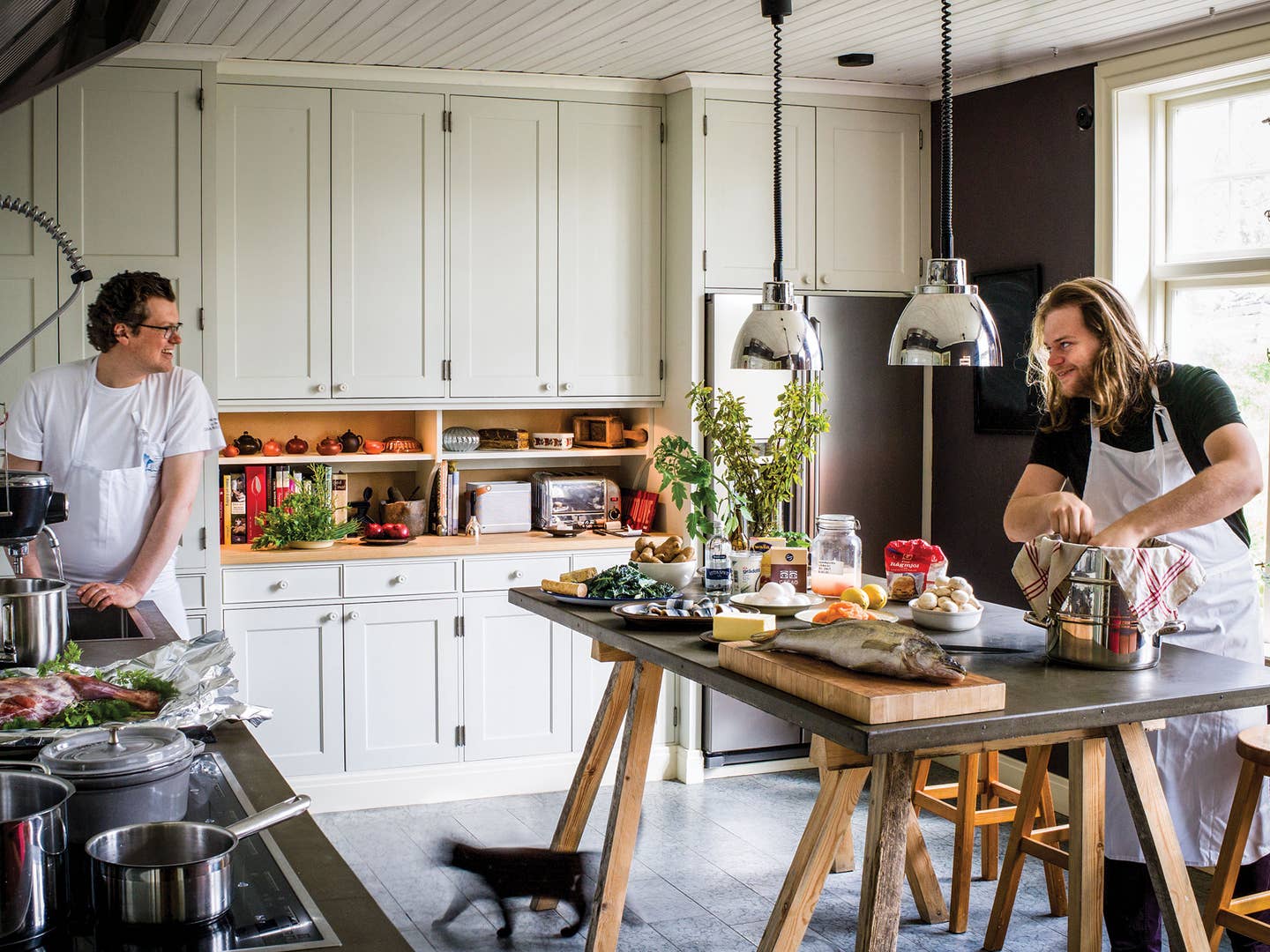 Travel
Get Ready for Magnus Nilsson's Nordic Road Trip
The chef has spent three years collecting home-cooked recipes from across Scandinavia; now he's taking Nordic cuisine on tour
Three years in the making, Magnus Nilsson's Nordic Cookbook is finally here and available for pre-order. This fall, he's taking it on the road.
Nilsson's latest book is a compendium of Scandinavian home cooking pulled straight from the source: home cooks themselves. After traveling through all seven Nordic countries, "meeting, interviewing, and eating with people in their homes, photographing and photocopying recipes, sniffing around the gastro-cultural underbrush," he's compiled 700 regional recipes for everything from Swedish meatballs to lesser-known specialties like rose hip soup and juniper beer, all in an effort to "capture the tastes of a region encompassing more than a million square miles," as he wrote for SAVEUR in August. It's an impressively comprehensive portrait of regional cooking as it stands right now, with one eye toward cultural preservation through oral history and another toward the present (and future) of Scandinavian food.
This fall, starting in November, he'll be joining forces with Dinner Lab to bring a taste of that home cooking to six American cities. Here's the lineup for the one-night-only dinners inspired by the book and cooked by American and Scandinavian chefs, all Nordic cuisine experts in their own rights:
The five-course dinners will cost $175 per person (including drinks and service charge) and come with a signed copy of The Nordic Cookbook. Tickets go on sale tomorrow, Tuesday September 29th, for Dinner Lab members, and on October 6th for the general public. Each event will have two seatings.
At those dinners you can expect everything from Finnish caviar and fermented celery root juice to dressed-up takes on homey dishes like herring and eggs, all inspired by the Nordic canon. And for a taste of the kinds of recipes you can expect to find in The Nordic Cookbook, take a peek at the Sunday Suppers Project, where Nilsson shares his versions of fried, pickled herring, skyr, and Swedish chocolate cake.