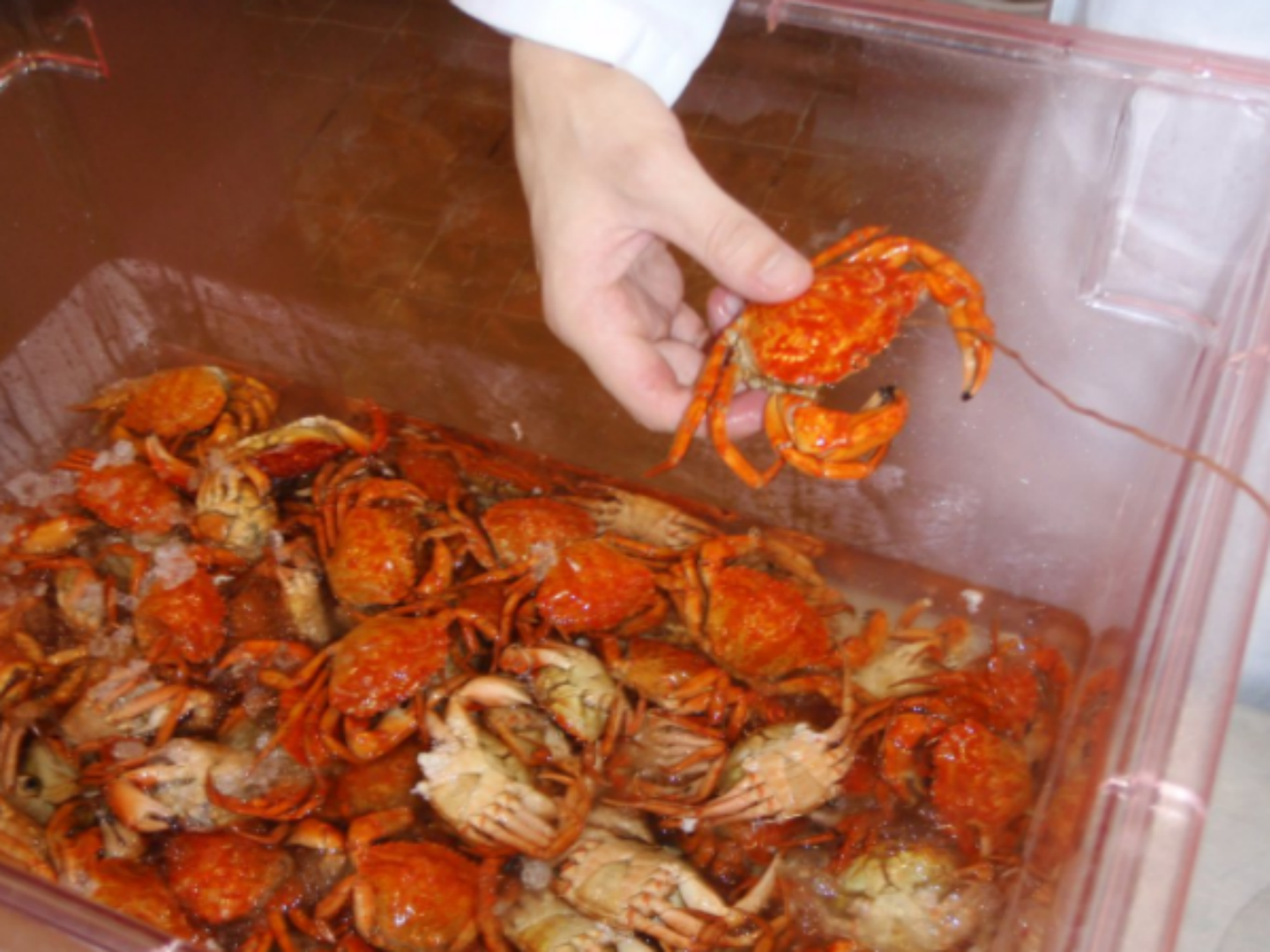 Culture
Scientists in Maine Are Fighting Back Against an Invasive Species—By Eating It
European green crabs are devastating Maine's renowned clam beds. The solution? Create demand for some tasty crab empanadas
Maine has always been known for its seafood, especially lobster. But a new invasive species of shellfish—the green crab—has been less than welcome. As the Portland Press Herald reports, the European crab is wreaking havoc on Maine's clam beds, devastating the local stock. The Washington Department of Fish and Wildlife notes that a single European green crab can eat up to 40 clams a day, and dig as far as six inches to find them.
Fortunately, crafty New Englanders have found a solution to deal with the troublesome crabs, straight from the Sweeney Todd playbook: bake them into little pies.
Scientists from around the country are working to create value-added food products from the green crabs in hopes of reducing their numbers. That includes Joseph Galetti, who's turning them into savory empanadas. "I chose the green crab specifically because it was local; it was a project affecting the state of Maine," Galetti tells the Portland Press Herald. "So by creating a value-added food product that people will enjoy, we can stimulate a green crab fishery."
Galetti and his colleagues haven't just thought about these empanadas, though, they've actually made them—and tested them against an 87-person tasting panel. The results were favorable, especially for an invasive species. According to their findings, which were published in the Journal of Aquatic Food Product Technology, two-thirds of testers said they would "probably" or "definitely" buy the crab-and-veggie-filled empanadas if they were available in nearby stores.
If all goes well, Maine's clam bed could be out of the woods. If not, the entire state's clam production might end up in hot water.