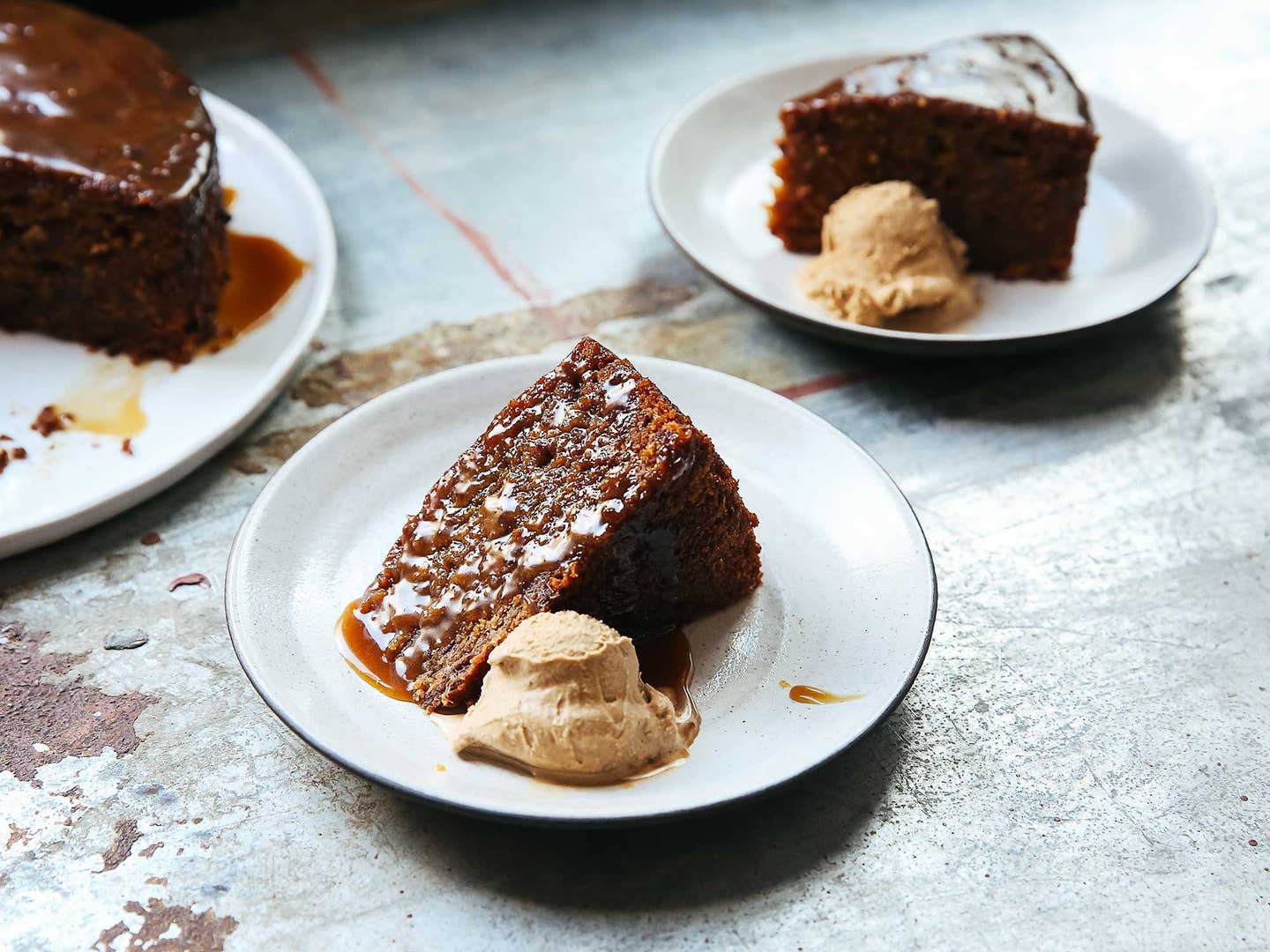 Recipes
Make This Sticky Toffee Pudding For The Dessert (or Breakfast) of Your Dreams
This date-filled, caramel-topped cake will be your favorite new all-day indulgence
Fruit cakes often get a bad rap, but this rich, moist English cake—which just happens to have dried fruit in it—should not be so brutally rebuffed.
Called a pudding in the British tradition, the dense, fruit-filled treat consists of a simple, heavy-cream-enriched batter made heartier, sweeter, and more luscious by the addition of chopped, soaked dried dates. It was thought to have originated in the UK in the 1970s, though the pudding is making a comeback worldwide, especially in Australia and New Zealand.
You can serve sticky toffee pudding (also known as sticky date pudding) drenched in its own buttery caramel sauce to great success—it's especially good at a decadent breakfast or brunch alongside coffee. But a dollop of ice cream, whipped cream, crème fraîche, or vanilla custard catapults this cake to loftier heights come dessert time.
In this slightly updated version, pure coffee extract takes the place of classic vanilla extract to add dimension and dark, roasted flavors. Chewy dried dates are softened in warm water, then folded into the batter before its baked and drenched in a buttery caramel sauce.
Although certainly sweet, the cake becomes less so thanks to the fruit, some heavy cream, and a hint each of ground cinnamon and nutmeg. If desired, you can rewarm the pudding in a low oven before topping and serving. It's just as good for breakfast as it is for dessert.