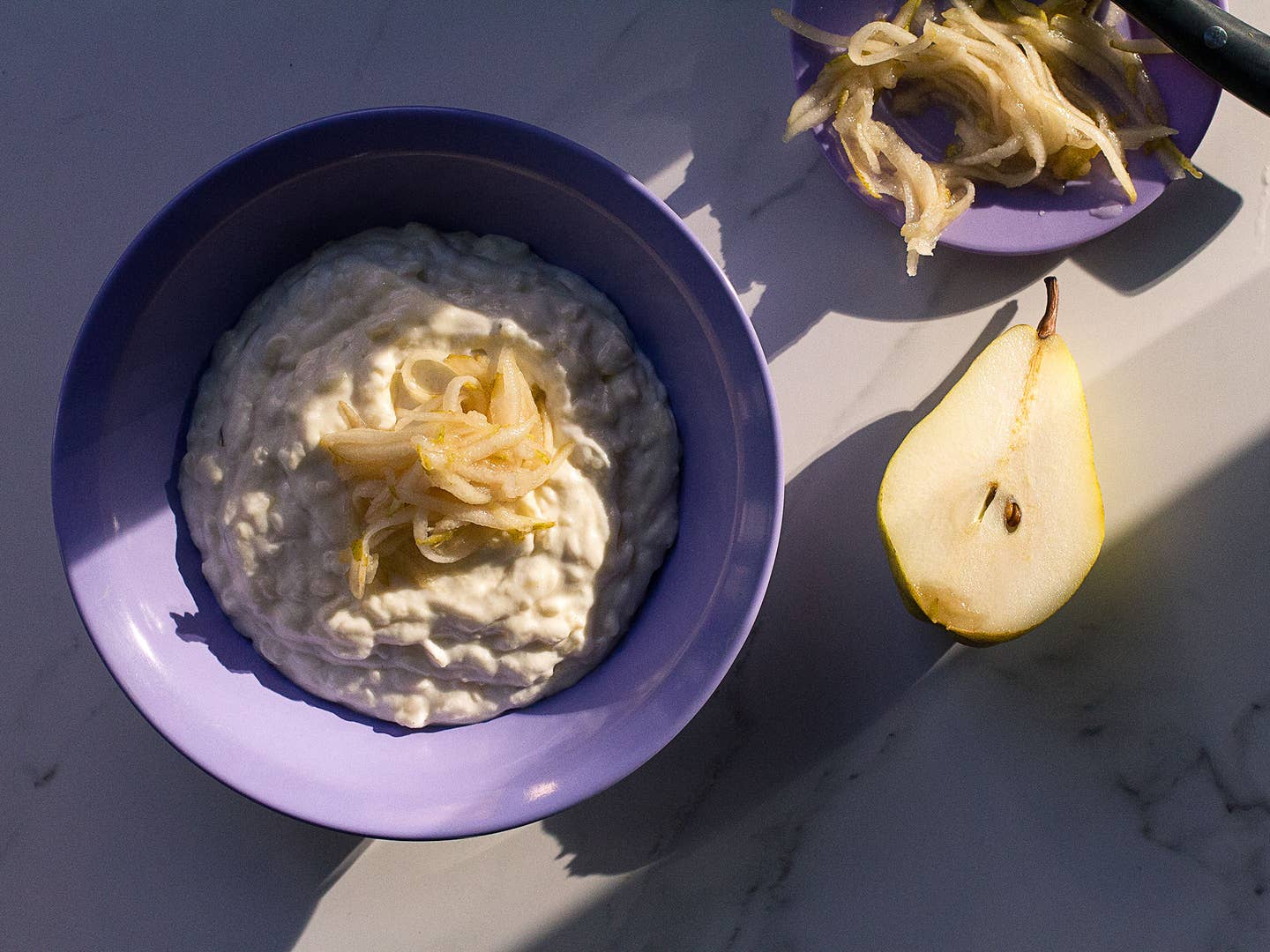 Techniques
Make the Most of Pears, the Unsung Heroes of Fall Desserts
A creamy rice pudding brings the best out of this floral fruit
I never liked pears until I moved to California. I know, isn't that gist of everyone's story of a food awakening in the Golden State? But for me, it was that I had never tasted so many different types of pears. The mealy, supermarket ones I had grown to detest were nothing like the fresh Seckels and Boscs and d'Anjou I ate at farmers markets. While I know Oregon and New England both produce stellar pears, it's the Bay Area where I fell in love with how juicy, rich, and sweet a pear can be.
I'm back in New York now, but my pear-appreciation remains intact, and as soon as they come into season I eat as many as can fit in my tote bag. I've learned my lesson: I don't bother with supermarket pears any more. They're not worth it once you realize how good a fresh pear can be.
I like to complement their delicate, floral aroma with the dried lavender I see popping up at markets around the same time. Those kinds of perfume-y flavors in turn beg for dairy, in my opinion, so I like to, ahem, pair chilled and grated pears with a small bowl of light-as-air rice pudding enriched and enlightened with whipped cream. The cold, crisp pear cuts the creamy, barely-warm pudding like the California sunshine through the ever-darkening autumn nights.