Shopping & Reviews
The Best Middle Eastern Cookbook No One Talks About
Mama Nazima's Jewish-Iraqi Cuisine delivers a unique kind of soul food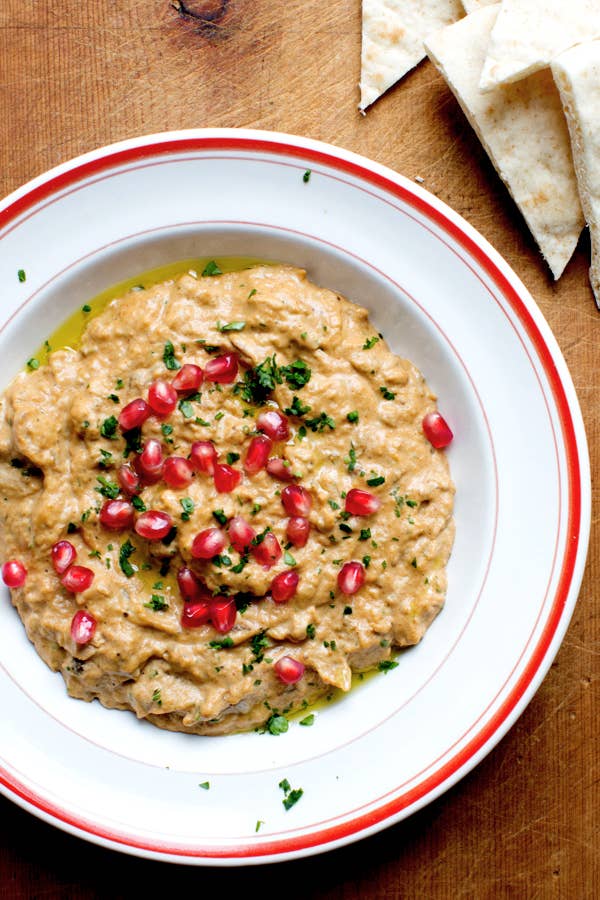 At a time when gorgeous Middle Eastern cookbooks (see: Michael Solomonov, Yotam Ottolenghi) occupy prime real estate on bookstore tables, Mama Nazima's Jewish-Iraqi Cuisine, published back in 2006, seems to pale in comparison. It's small and mostly unillustrated. The cover is high school Photoshoppy. Some recipes aren't exacting—and could perhaps benefit from a touch of salt or a little less time in the oven. But when it comes to understanding the soul of what makes Middle Eastern cooking so delicious, it's one of the best hidden treasures on the market.
There's a saying that there are only six Jews left in Baghdad, but that wasn't always the case. Before World War II, for hundreds of years, Jews flourished in Iraq, and shared beautiful food traditions that emphasized feeding the spirit as much as the body. My father, an Iraqi Jew, always insisted on cooking thematically by color, claiming Iraqi-Jewish tradition. I always believed such a thing was a myth until author Rivka Goldman substantiated it: yellow ingredients for happiness, greens for prosperity, peeling the black skin of an eggplant to ward off unluckiness. The hyper-regional cuisine she lovingly describes relies on the classic, warm flavors of the Middle East (cardamom, ginger, and cumin) but isn't afraid of a creative flourish here or there, such as using lemon crystal and tart mango powder for acid, or simmering turnips in black tea.
But Goldman's homey, humble recipes are a good introduction to Middle Eastern cooking more generally, too—and a world away from the heavy-hitting glamour of other cookbooks on the market. Try her rice with tomatoes, butternut squash with apricots, quince stuffed with meat, or eggplant and garlic salad—and put an egg on top, as suggested. Simple? Yes. But uninspired? Absolutely not.
Perhaps what's best about this cookbook is that it feels like less like something published and untouchable and more like something found in an attic, covered in dust and notations (even if no item in no attic you've ever been to has contained references to turmeric). If you're relatively confident in your kitchen, it won't be long before you feel relatively confident in Mama Nazima's kitchen too, adding raisins to her meat and semolina dumplings or basil to her okra. Its casual confidence frees you to add more ginger if you want, or less cinnamon if you're running low. And suddenly, even if you've never had a cardamom cookie in your life, you're part of a tradition that you never even knew existed—and you're thrilled. And stuffed.