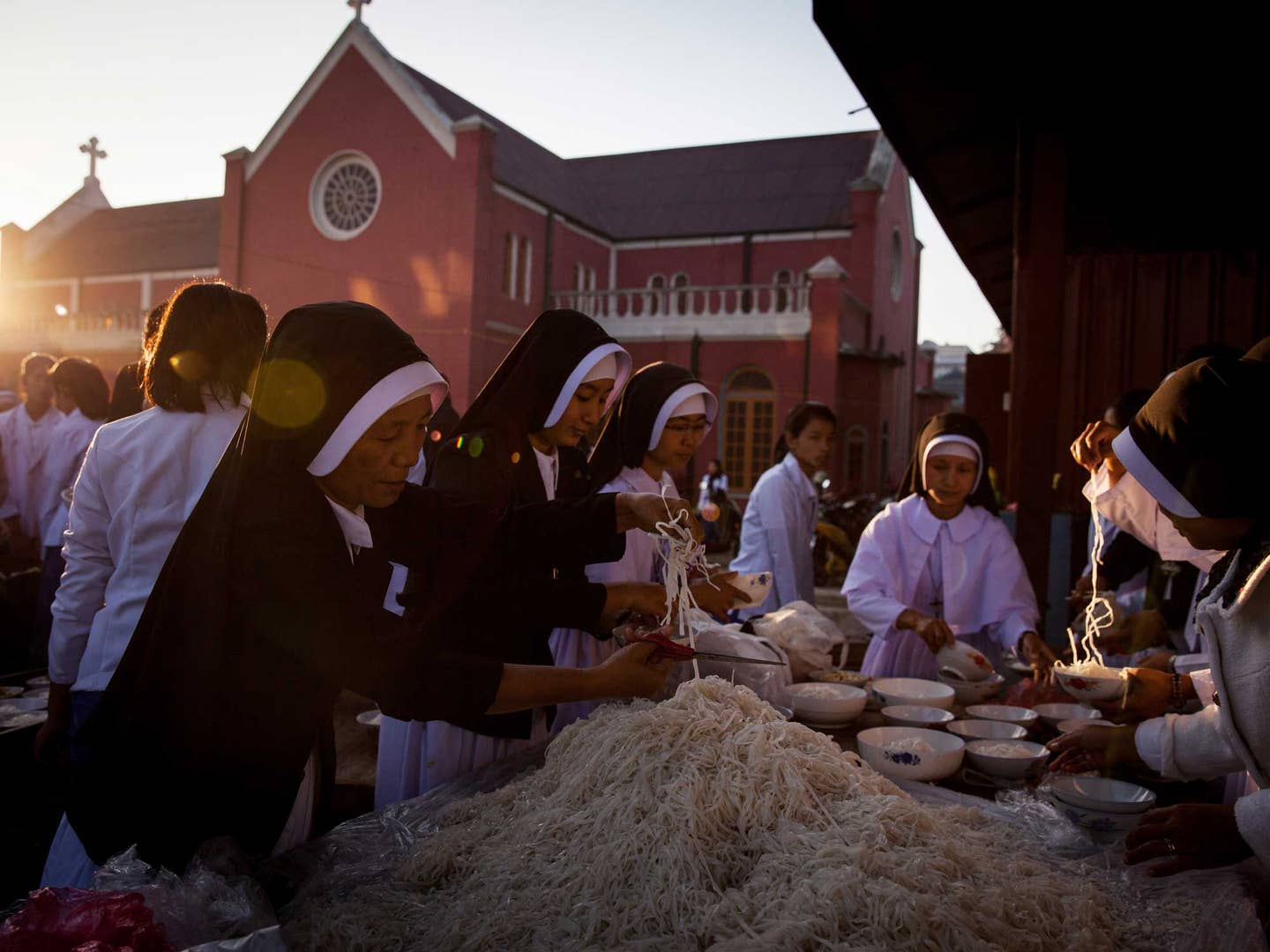 Travel
Breakfast in Myanmar: Making Noodles for Christmas
Photojournalist Diana Markosian on a communal meal in a conflict zone
Under cover of night, two soldiers in a beat-up black SUV collected me from a border town in southwest China and smuggled me into Myanmar's Kachin State, a half hour's drive away. I'd come as a photojournalist to document the civil conflict there—the primarily Christian state has asserted its autonomy from the largely Buddhist nation for more than 50 years—after contacting the P.R. representative for Kachin's Independence Army (yes, the army has a P.R. team). I wanted to begin my trip photographing scenes in Myitkyina, the state capital, but the army had other plans. My escorts dropped me off at an office building, where I was kept under watch for a week, only allowed outside after dark, and only then in a hat and sunglasses.
A week later, near Christmastime, I was driven to Myitkyina. I'd been able to spend some time capturing scenes of the revolt at the front lines near the border, but had no idea what to expect when we arrived in the capital at daybreak. In front of one of the city's Christian chapels, I came upon a huge congregation of churchgoers, and the tension I'd felt before vanished. A handful of Kachin nuns were preparing a hot breakfast for anyone who was hungry, pulling freshly cooked noodles from giant cauldrons and using scissors to cut them into individual portions. On top went a thick, flavorful meat sauce, packed with garlic and chiles.
We all stood around the church, savoring the scent and flavor of the hot noodles steaming in the chilly December air. After days of hiding away, of living in a precarious position in this precarious place, I'd stumbled upon an unforgettable moment of warmth and welcome.