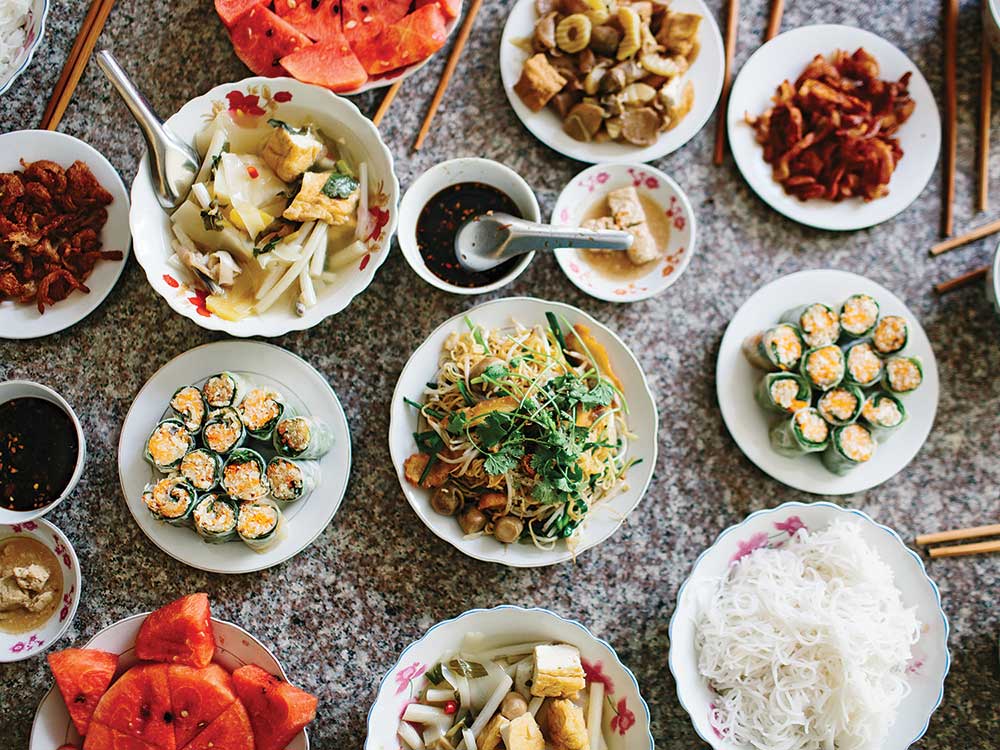 Travel
A Meal To Remember: FaceTime Lunch From Halfway Around the World
Photographer Ted Nghiem recounts connecting his Vietnamese family with their emigré relatives in America
The traffic was terrible leaving Ho Chi Minh City in the humid, rainy morning. The 35-mile drive out to the Nhơn Trạch countryside district took nearly three hours. My mom's cousin, who I call Dì Muòi (dì means "aunt" in Vietnamese), sat next to me in the taxi. We were going to visit my mom's eldest sister, Ma Hai, who was taking care of my great-aunt, both of whom I'd never met. Dì Muòi told me they still lived a short walk from the house where my mother was raised; just two rights and a left. My mother and father left Vietnam near the end of the war in 1975, but until then the whole family helped to provide for one another. Another uncle, who still lives around the corner, helped pay for my mother's education.
When we got out of the taxi, Dì Muòi led the way through the mazelike streets to my great-aunt's home. Despite my never having met this part of the family, the day had the feeling of a reunion. Ma Hai and my great-aunt greeted me, along with some of my mom's oldest childhood friends. Lunch was offered immediately. An enormous spread was set out on a big stone table: a sweet-and-sour soup called canh chua, rice-paper-wrapped gỏi cuốn, fresh watermelon, fermented tofu, and heaps of rice noodles tossed with herbs and vegetables.
I handed my phone to another of my mom's cousins, Dì Hę, so they could FaceTime with my mother as she got ready for work in New Jersey. They laughed and reminisced while I ate, and while they might have used up my phone's roaming data plan, at least I didn't have to do any dishes.