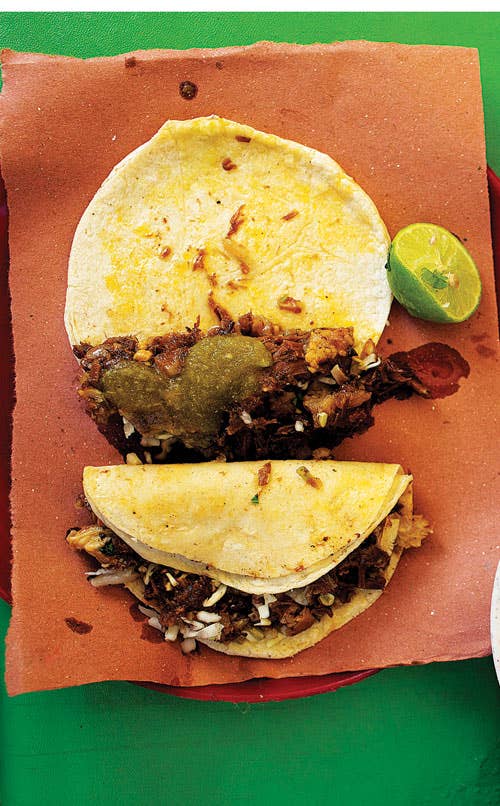 Techniques
Menu: Mexican Grilling
Grill your fish, grill your salsa, grill your sangria, grill everything
It's high time for grilled corn, grilled fish, grilled salsa, grilled everything—summertime is very amenable to a wide array of Mexican dishes. We've pulled just the menu, featuring tacos, dips, sides, and even a grilled cocktail.
To ensure that your tacos are the best they can be, check out our Tortilla Buying Guide.
The grilled tomato salsa is a great sauce to pair with any of these main courses, but if you want a second option—because the only thing better than salsa is two salsas—try this fresh salsa verde. And let's not forget guacamole.
We're all familiar with Spanish sangria—the Mexican version is a bit boozier, so beware. (And maybe keep a few pitchers of ice water on hand.)
Before grilling, be sure to let your chicken marinade for at least 4 hours or overnight for a rich, garlicky flavor.