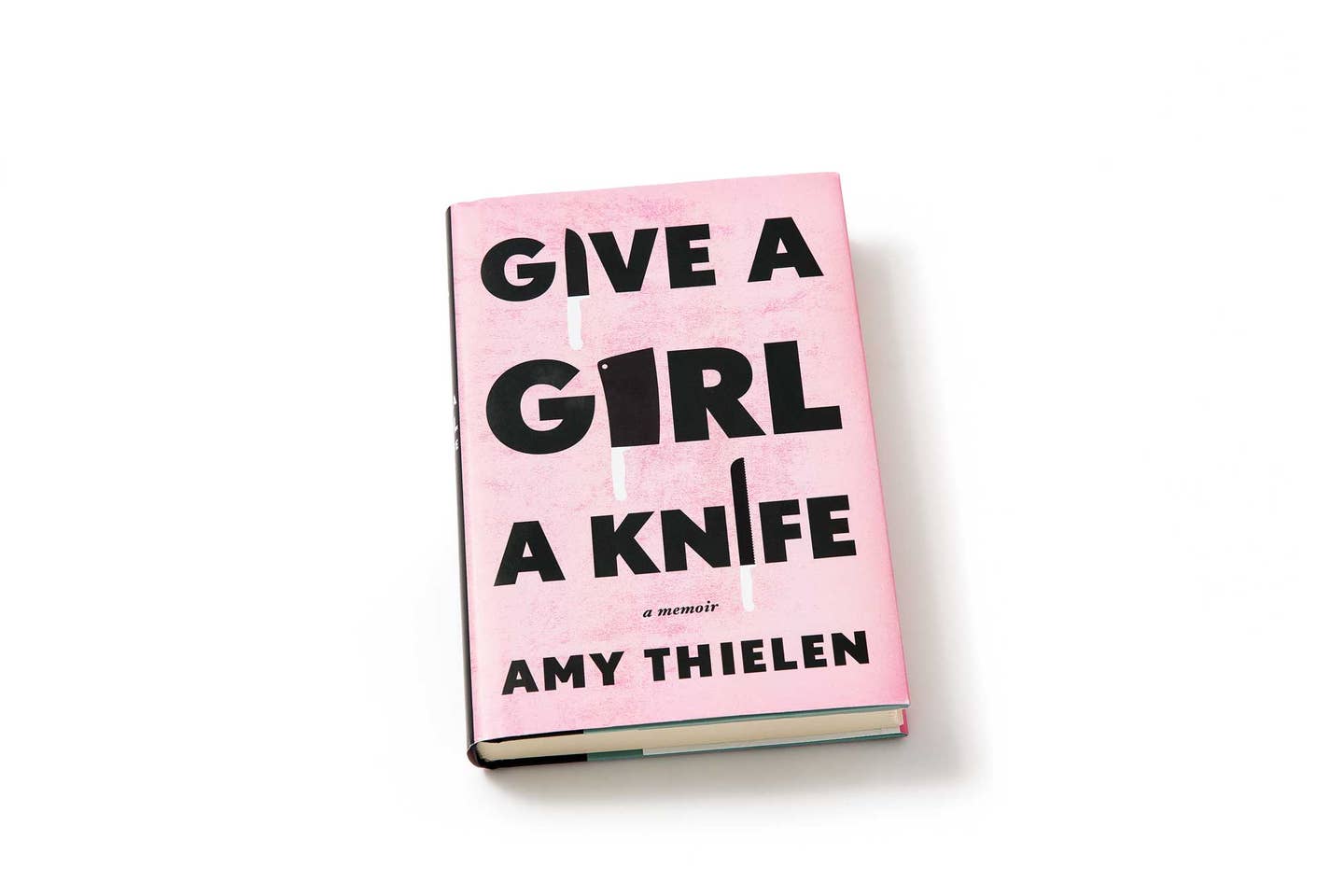 Culture
3 Midwestern Rules for Every Home Kitchen
Amy Thielen meditates on the everyday wisdom of her Midwestern mother
"I love my mom with an almost scary fierceness," writes Amy Thielen in her funny, straight-shooting memoir Give a Girl a Knife (Clarkson Potter, May 2017). In it, the James Beard Award winner, cookbook author, and SAVEUR contributor traces her path from small-town Minnesota to the cutthroat lines of Manhattan's finest restaurants—where she worked under Daniel Boulud, Jean-Georges Vongerichten, and David Bouley—and back again.
Throughout, she recalls lessons from Karen, her no-nonsense Midwestern mother, who helped guide her along the way. Here, three kernels of inherited wisdom from the book that every cook should know.
1. How to Clean a Countertop
When I was 9 years old, my mom taught me how to wipe the countertop in the following very specific way: You soak the washcloth in steaming-hot water, wring it out hard with both hands so that it no longer drips, then stretch the cloth flat on the countertop and lay your hand on it, middle finger pointing toward a corner, that corner flipped back up over your fingers like a toboggan. This way, when you wipe (and if you haven't seen this demonstrated, let me tell you, it's a goddamned miracle), the corner of the cloth stays up over your hand.
"With a flat expanse of cloth, you can pick up crumbs," my mom stressed. Her face, hanging above the shiny surface, was smooth and contented. Not joyous, not sad, but what you might call Placid Wiping Face. Unconsciously I absorbed the look of spine-tingling satisfaction she gave the gleaming countertop and knew it contained something even greater: hope for tomorrow and its many projects. If you're despondent about the future, you don't wipe like that.
2. Butter Rules the Midwest. Always.
My mom's butter dish was always there in the center of the kitchen, a prima donna presiding over all. I remember charting the two sticks' diminishment through the day: going, going, gone…then miraculously replenished. Even throughout the fatphobic eighties, never once was an ounce of guilt attached to its use. Just as my grandma did, my mom made a proud acchh noise in her throat—automatic dismissal of any imaginary detractors—as she scooped it up in huge, glossy lumps.
Where others used milk or stock to moisten, she used butter: on dry mashed potatoes, on top of lasagna, on leftover braised beef. Nothing went into the microwave for reheating without a dollop of the yellow pomade schmeared on top. My mom's dish of room-temperature butter was more than a mere cooking fat, it was an ointment, filling, spackle, emotional salve, as essential to combating the deep Minnesota winter as lotion.
One summer after a trip to France, we reunited to make the food for my brother Bob's firstborn's baptismal party. How we could return from an eating tour like that (a gastronaut's blowout by anyone's standards) and come to stand in my mother's apartment kitchen in St. Paul stirring a vat of diced chicken and canned water chestnuts glued together with murky, industrial, carrageenan-rich canned "soup," the essential fixative in the Midwestern hotdish, is a total puzzler. And yet, here we are. I have pinned my knee into a yellow-flowered vinyl chair for leverage, because dragging a spoon through this quantity of chicken-chunk mixture is as hard as rowing a boat into the wind. I am amazed by the sounds coming out of it. Pleef! it gasses, making the very same sound your sweaty lower back does when it disengages from a hot vinyl seatback.
Like an elementary-school kid, I burst out laughing and say, "What did this thing eat?" But now my mom is crushing bags of crispy kettle chips and then raking them over the surface of the hotdish so that they will brown into an even gold crown across the top, and I have to admit, it is impossible not to pinch off a chip, its bottom soaked in a salty, sticky, implausibly delicious cream. What we are making is one gigantic, addictive dip. It'll take the two of us to pull this sucker out of the oven.