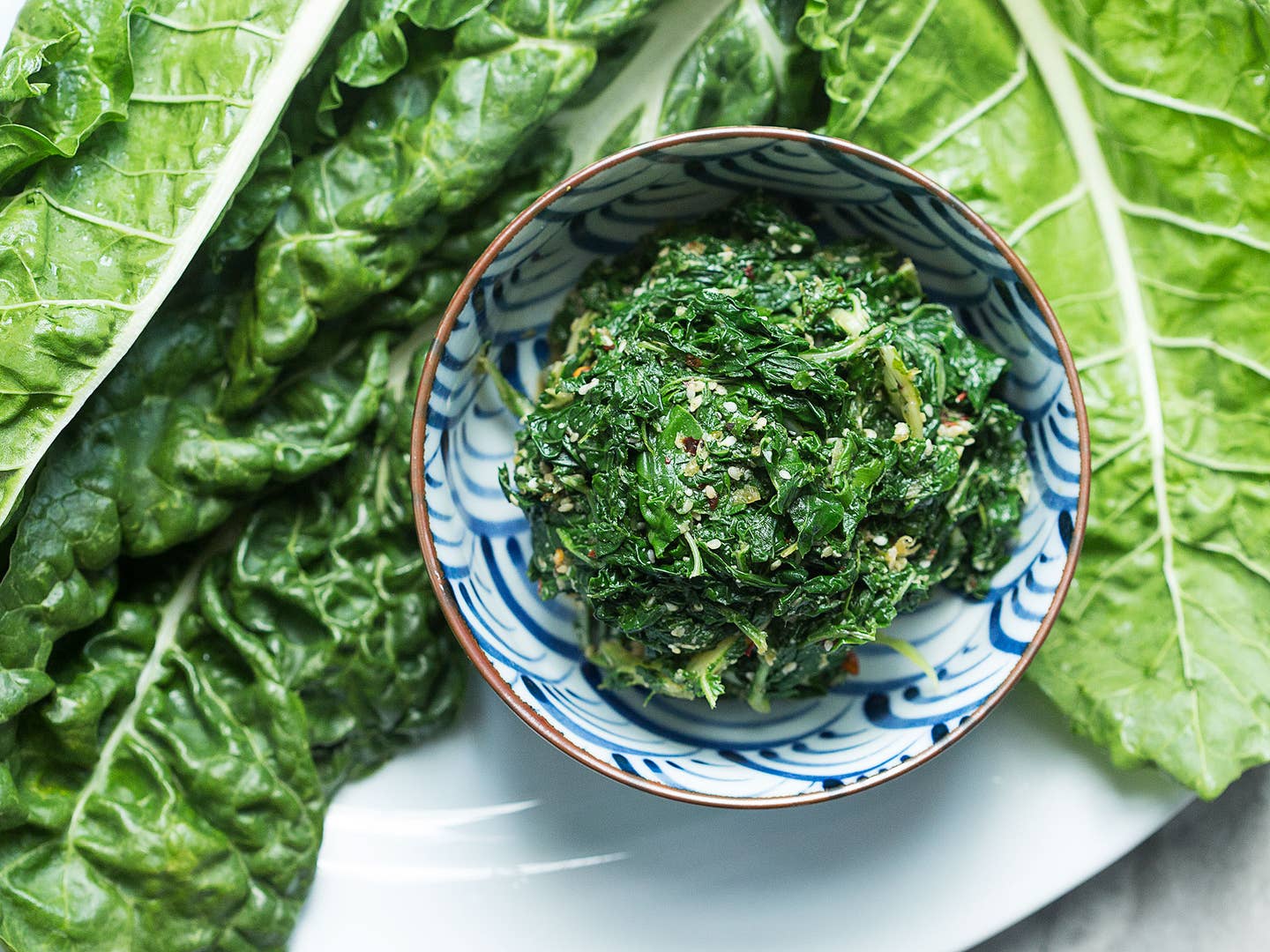 Techniques
Pound Tough Greens With a Mortar and Pestle for Better Salads
Sometimes you want to treat salad greens like delicate flowers; other times you have to give them a good pounding
Recipe writers tell us again and again to not abuse our salad greens: treat them delicately to keep them fresh and crisp. But what if doing the exact opposite can make a better salad?
SAVEUR contributor and cookbook author Amy Thielen makes a mean Japanese-inspired fried Katsu burger, but we were also taken with how she made her side dish, a Swiss chard salad with a nutty sesame dressing pounded in a heavy mortar. The salad involved the usual blanching and chopping of the greens, but then added a less common extra step: pounding the greens with the pestle right into the dressing.
The extra step is a brilliant one: Blanching hearty greens like chard in boiling water, then chilling them in an ice bath, makes them more tender while preserving their bright color. But the greens still retain more bite than you might want in a tender salad. The solution: Give them a good pounding, which not only softens the greens' fibers, but also helps them absorb and integrate into other flavors . Even a little crushing goes a long way, not just for chard, but also kale, collards, turnip greens, and beyond.