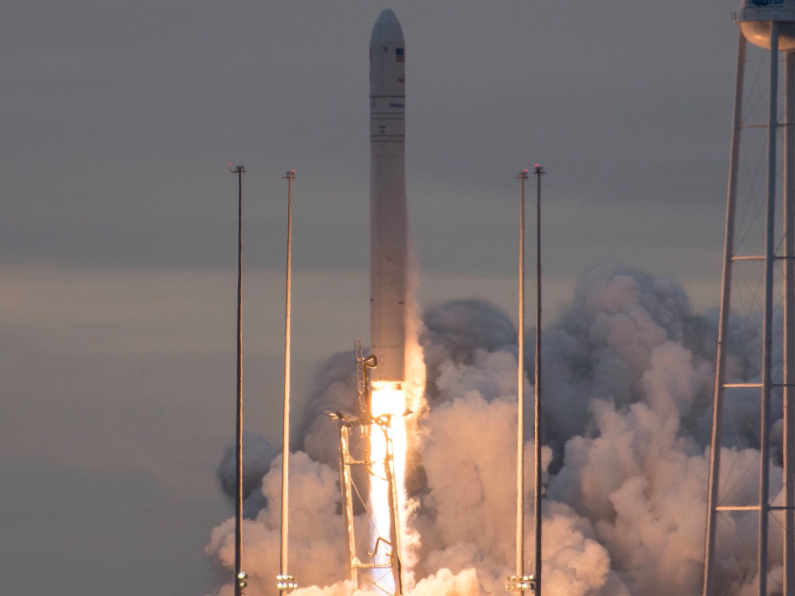 Culture
NASA Sent a Rocket Filled With E. Coli, Science Kits, and 7,400 Pounds of Groceries to Space
Pizza and ice cream were among the foods in the cargo container
A unmanned, automated rocket launched into space on Sunday from Wallops Island, Virginia carrying an electric cargo container filled with over 7,400 pounds of groceries, E. Coli, science experiments and a kit that will determine if beans can turn atmospheric nitrogen into soil nitrogen in space, Quartz reports.
Upon arrival, astronauts will also test two strands of E. Coli bacteria for a reaction to antibiotics in a low-gravity situation, Quartz reports. According to the report, once the shipping container is emptied, astronauts will fill it with the International Space Station's trash, which will burn once it returns to the Earth's atmosphere.
Typically, astronauts live on freeze-dried packets of space food, but among the groceries, astronauts received care-packages from their families, including a "cool-box" full of fresh fruits and vegetables, NASA reports.
After floating in space for months, it's natural that astronauts are craving real food, which is why one container was full of ice cream, and another contained pizza, as part of NASA's attempt to accommodate specific requests made by crew members, Munchies reports.
As Munchies mentioned, this pizza delivery won't be the first ever in space. In 2001, Pizza Hut delivered a pizza to Russian astronauts at the International Space Station, using salami instead of pepperoni so it wouldn't get moldy in transit.
According to a tweet from the space station, the rocket arrived safely, and was unloaded on Wednesday, which we are sure made a lot of astronauts really happy.