New Jersey Unveils Plan to Cut Food Waste in Half by 2030
The Garden State's newest bill aims to feed the hungry and help the planet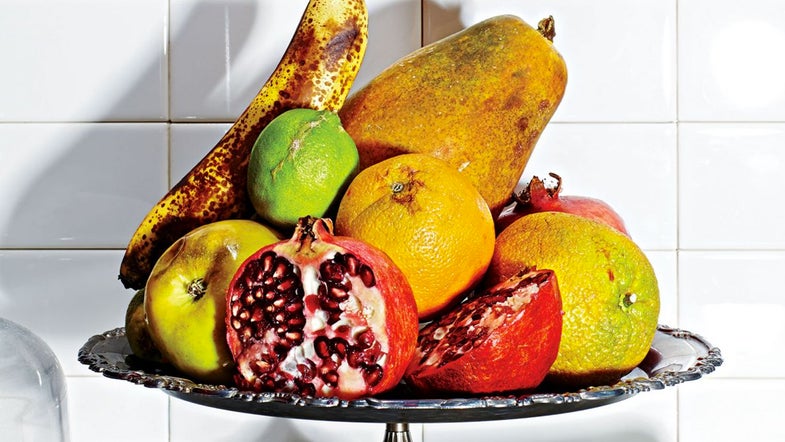 One of New Jersey's most recent pieces of legislation is set to tackle two of the country's most pressing issues—hungry citizens and climate change.
Only months after IKEA announced its plan to cut food waste in half, and the city of Berkeley, CA proposed banning plastic straws in its restaurants and coffee shops, the state of New Jersey is the latest figure in the battle against food waste. Just last week, NJ Governor Chris Christie signed off on a bill that set a statewide goal of reducing food waste by a staggering 50 percent by the year 2030. As reported by Climate Central, this goal reflects the EPA's nationwide plan to cut food waste in half by 2030, but since the EPA could be in some serious trouble under the Trump administration, it's comforting to know that NJ is committing itself to environmental issues regardless of any future federal policy changes.
The bill mandates that within the next year, both the Department of Environmental Protection and the Department of Agriculture are to work alongside food industry organizations and businesses to come up with a plan to achieve the 50 percent reduction in statewide food waste. Additionally, the DOE and DOA will be required to consult state food banks and food pantries in order to find a way to "ensure that all people everywhere have enough to eat."
Cutting down on food waste is tremendously important in the fight against climate change. Wasted food builds up and decomposes in landfills, releasing harmful methane gases into the atmosphere. According to the Food and Agriculture Organization of the United Nations, food waste "needlessly produces greenhouse gas emissions, contributing to global warming and climate change." A whopping one-third of global food production is wasted annually, which releases about 3.3 billion tons of greenhouse gasses into the atmosphere every year. On top of that, if as little as one-fourth of global food waste was salvaged, it would feed up to 870 million people. (That's 100 million more people than currently live in Europe.)
Hopefully, New Jersey's food waste production plans will succeed and inspire more states to follow suit. Until then, you can do your part to help save the planet by reducing food waste in your own home.