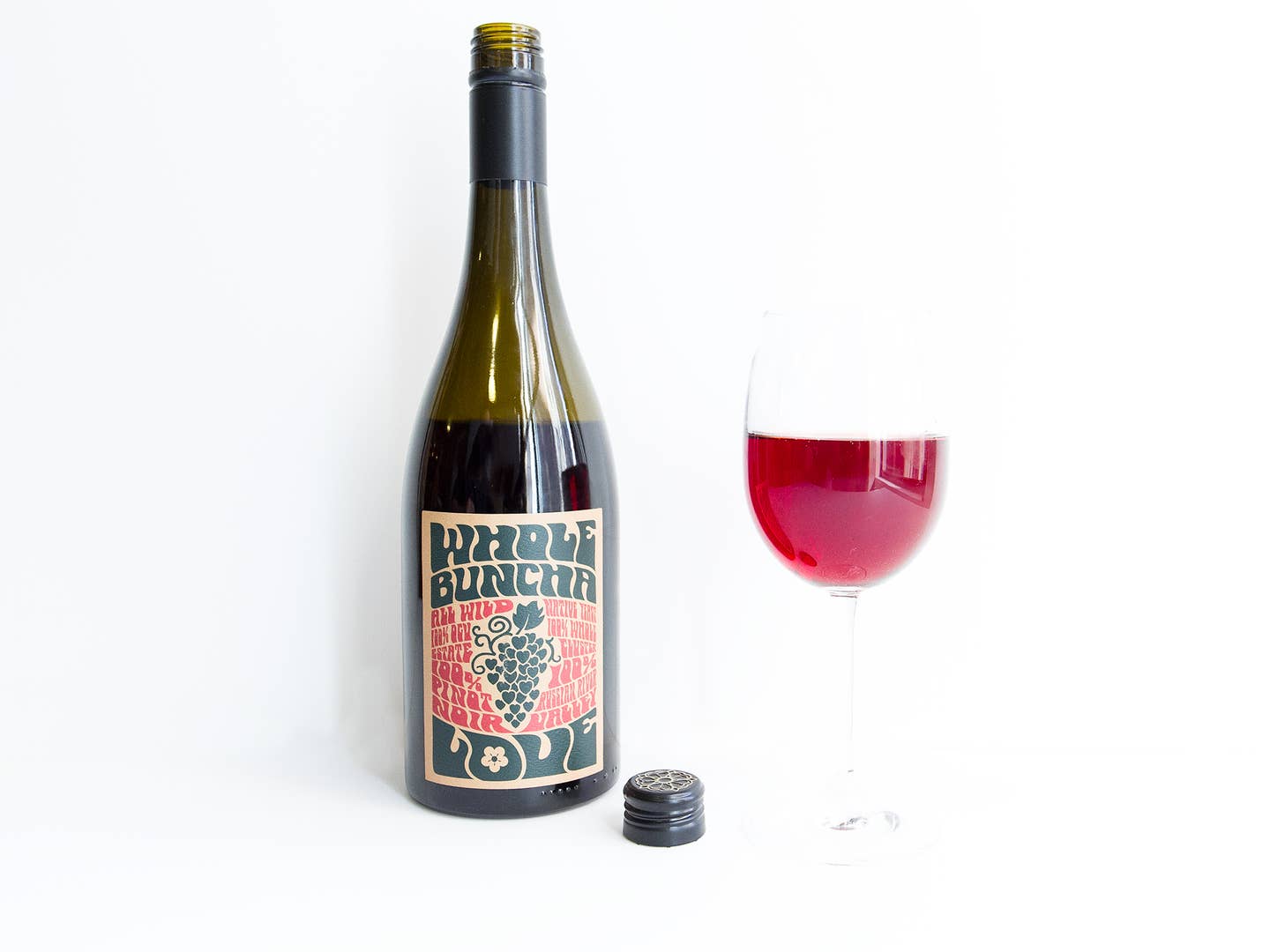 Drinks
Obsessions: A Perfect Pinot Noir for Summer
Whole Buncha Love is a Sonoma pinot with an unexpected twist
Around this time every year, I start to crave a wine that's more layered and complex than the crisp whites and fruity rosés I've been sipping all season long. I want a red. But it's still hot outside, and so begins my annual hunt for a light-bodied red that tastes good when slightly chilled. Recently, I discovered the perfect bottle.
Whole Buncha Love Pinot Noir 2013 ($45), from Sonoma's Inman Family, bucks every convention and characteristic of pinots from that region. Unexpectedly, it is made using carbonic maceration, the technique behind beaujolais nouveau. But unlike the simple, quickly made nouveau, which is often criticized for having candy and fruit flavors (and not much else), Whole Buncha Love is velvety, full of ripe red cherries, with wisps of tobacco and spice that change with every sip. The wine is also as time-intensive to make as its name suggests.
To create the experimental bottling, winemaker Kathleen Inman added grapes to a fermentation tank, stems and all, and covered it with dry ice for an oxygen-free environment. The juice created by the weight of the berries was pumped back over the grapes four times a day, using only the wild yeasts that were present for fermentation. After 30 days of the regimen, the grapes were so full of carbon dioxide that they exploded like Pop Rocks, Inman says. Then, they were pressed, and the wine was aged in oak barrels. Although Inman has no plans to do another bottling until she finds a less labor-intensive method, she is pleased with the result. "I love this wine because it's as savory as it is fruity," Inman says. "People think it will have Jolly Rancher fruit flavors, but after 15 months in neutral barrels, it has a lot of baking spices and a resinous pine character."
The first time I tried it, I kept sipping, totally captivated, until the bottle was empty. Other fans of Inman's wines have done the same. Of the initial 168 cases she made, a mere 30 cases remain, which makes Whole Buncha Love a fleeting pleasure—just like summer.