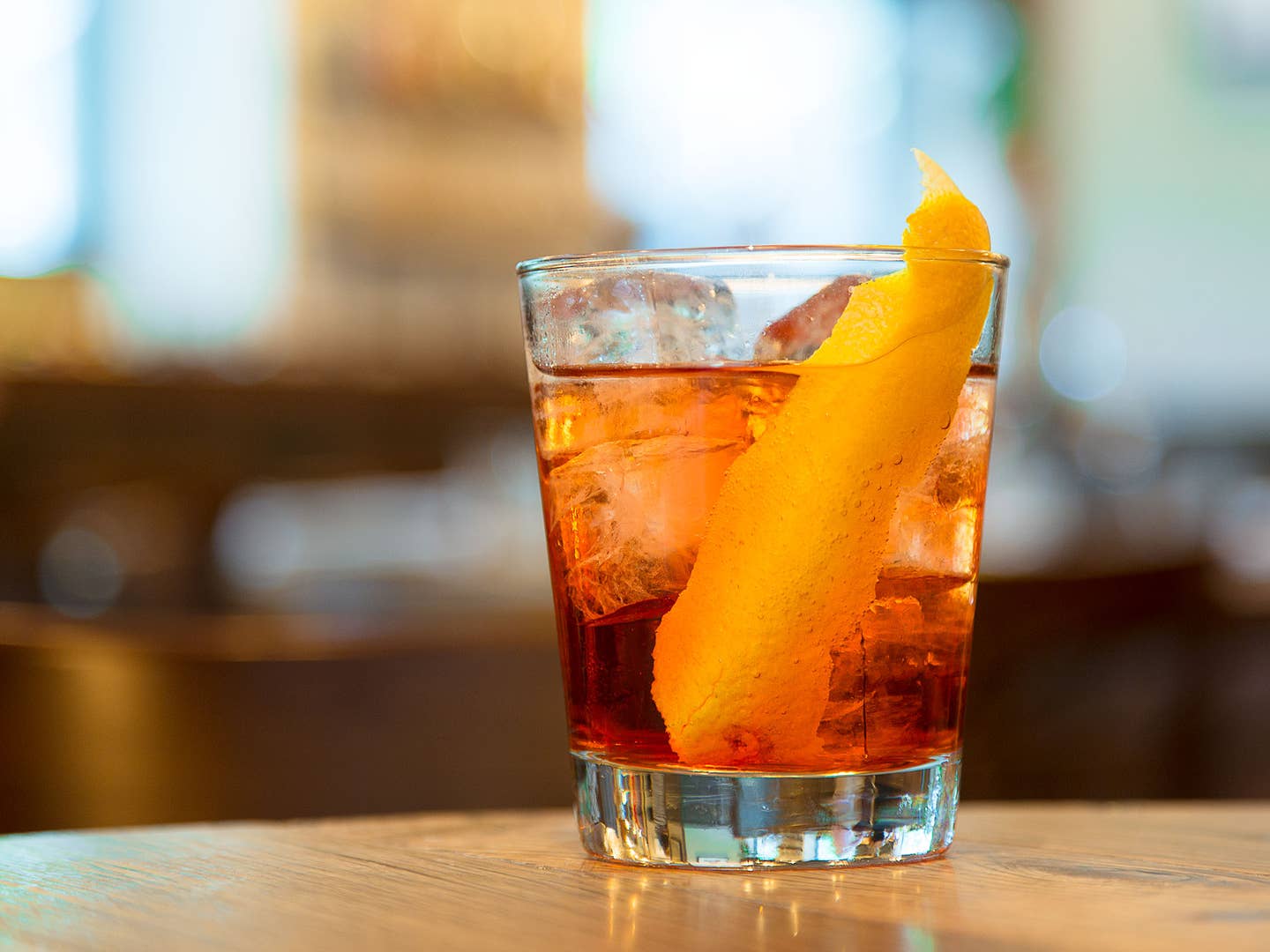 Culture
Obsessions: A Sturdier Glass for Your Spritz
For the perfect balance of of elegance and pragmatism, serve your bubbles in this glass
Tall glasses and effervescent drinks feel elegant and made for each other: An aperol spritz looks best when poured generously into a large wine glass; a highball is to an Americano what a narrow J. Crew pant is to a narrow J. Crew model. A mimosa served in anything other than a Champagne flute feels like a fraud. Even plain seltzer spiked with a few dashes of bitters feels more at home in a pint glass than something short and squat. Bubbles need somewhere to go; they need a vessel to encourage their upward trajectory.
But tall glasses carry serious risk: they threaten to topple and shatter if you, like me, are prone to accidents and unruly arm movements, particularly while drinking. I like holding onto something sturdy rather than pinching a delicate stem with three socially appropriate fingers. In wintertime, I order manhattans on the rocks, and make bad jokes about sippy cups.
This is why I so love drinking a negroni sbagliato—prosecco, Campari, and vermouth—at Maialino, Danny Meyer's Roman-style trattoria in Manhattan. It comes in an English Hi-Ball (not to be confused with a highball), which looks like a slightly longer version of a double old fashioned glass. It's tall enough to not feel squat but wide and stemless enough to feel sturdy, with walls that extend from the base of the glass at a very pleasant angle, like the arms of a ballerina. It's both elegant and pragmatic, and the best spritz glass I've found in my drinkings about town.
The small downside for the home drinker is that these glasses are only available in restaurant-sized orders of four dozen. But if you're committed to living a life full of spritzes, full of effervescence and elegance and pragmatism, that might just be the perfect amount. If you're short on cupboard space, gift a dozen each to your closest friends, with a sbagliato recipe tucked into the package.
Libbey English Hi-Ball, $85.95 for four dozen at etundra.com
(If that's just too much for you, try these Double Old Fashioned Glasses, $2.95 each at CB2.)
Maialino
Gramercy Park Hotel
2 Lexington Avenue
New York, NY 10010