Recipes
No-Cook Saffron-Orange Ice Cream
Serves

makes 1 quart

Cook

5 hours 35 minutes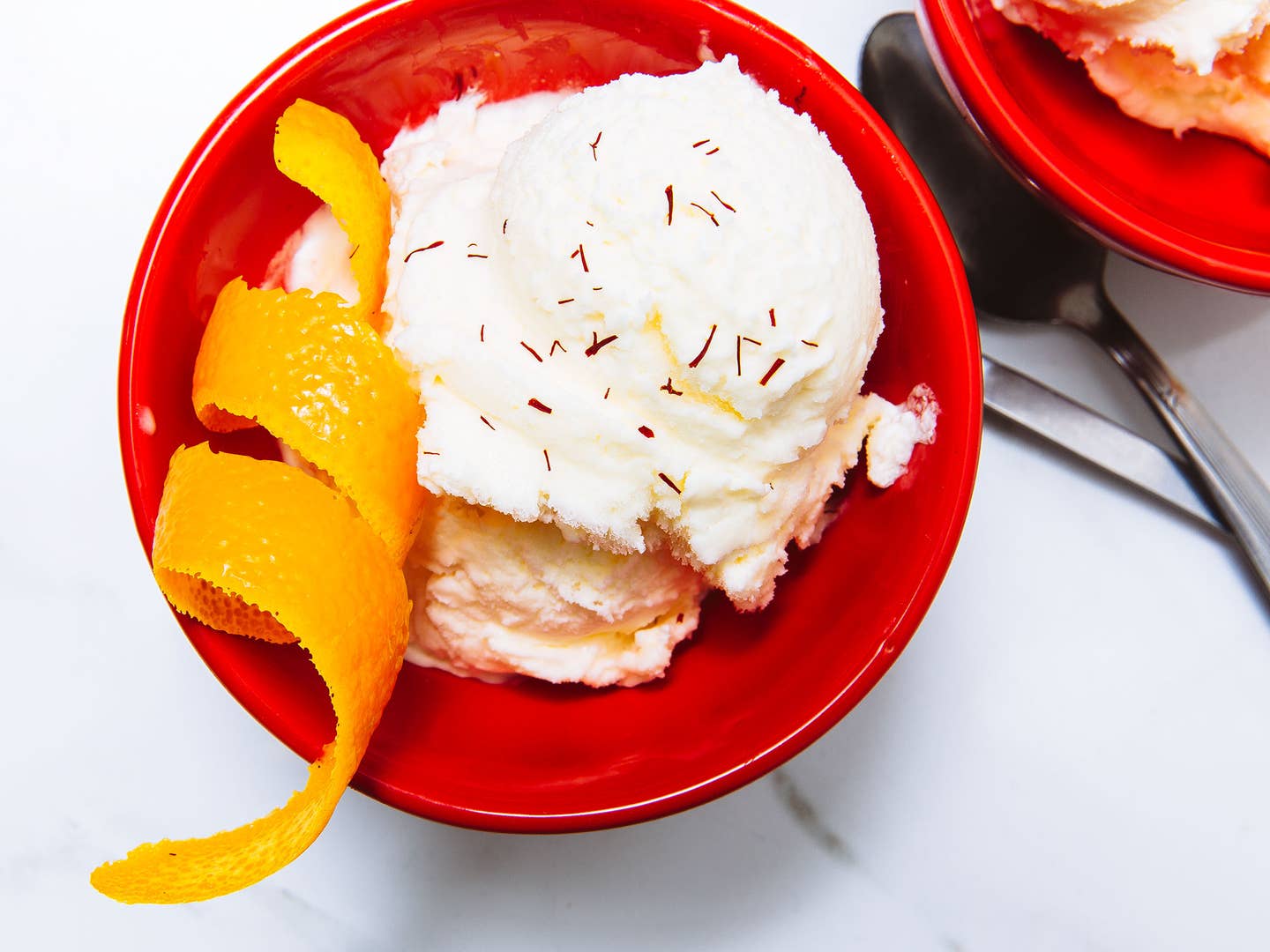 There's no faster route to homemade ice cream than a no-cook base like this one. The absence of egg yolks lets the milk and cream shine and makes for a light, fluffy ice cream. Vanilla extract is eschewed for another infusion: cocktail bitters. Both involve potent aromatics steeped in alcohol and can lend background flavor to a simple base. Here, saffron and orange bitters join forces for an ambrosial, can't-put-your-finger-on-it deliciousness.
This fresh, creamy ice cream is ready in just 30 minutes, and you can use it with any flavor you want
Ingredients
2 cups cold heavy cream
1 cup cold whole milk
3⁄4 cup sugar
1 tsp. Angostura orange bitters
1 tsp. Napa Valley saffron bitters
1⁄2 tsp. tsp. kosher salt
Instructions
Step 1
In a large bowl, add the heavy cream, milk, sugar, bitters, and salt. Whisk until the sugar dissolves completely.
Step 2
In the bowl of an ice cream maker, churn the mixture according to the manufacturer's directions until it's firm and billowy, and a spoon dragged across the top leaves a lasting impression, about 30 minutes. Transfer to an airtight container and freeze until hardened, at least 4–5 hours.