6 Mail-Order Panettone Actually Worth Eating
Many storebought panettone are cloying and dense, but these six bakers have got the process down pat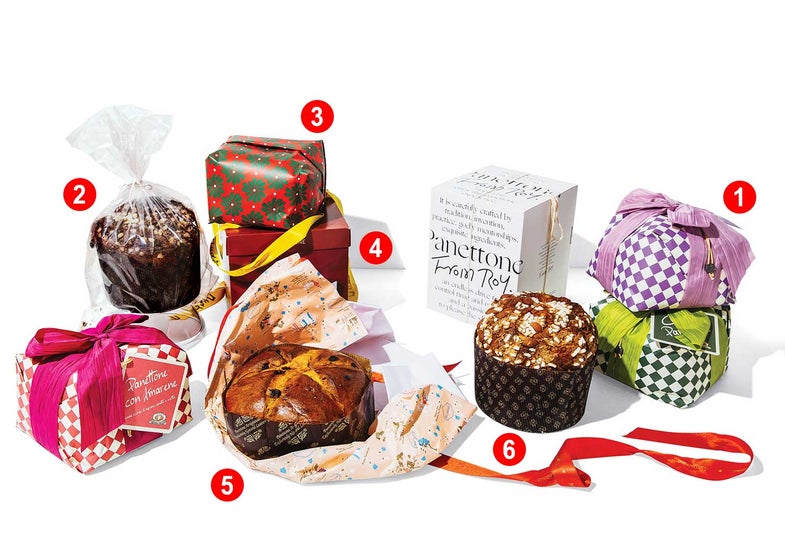 Panettone is a peculiar holiday tradition. Beloved by some, it's written off by others for the grocery-store versions that are so often cloying and dense and filled with artificially dyed fruits. And yet a properly made panettone can transcend its middling reputation. While some of the best breads rarely leave their remote Italian villages, these six stellar producers have made their loaves available to an international audience.
1. Rustichella d'Abruzzo
Made by one of Italy's best-regarded gourmet food brands, these hand-wrapped panettoni come in several different flavors, including classic citrus and raisin, dried fig and chocolate, saffron and Sicilian orange, and black cherry.
2. Manresa Bread
From California–based baker Avery Ruzicka, this naturally-leavened panettone is filled with hazelnut praline and dark Valhrona chocolate. There's a minimum order for shipping, but you'll be glad for the excuse to add a family-size kouign amann or a chocolate walnut babka to your basket.
3. Nudo
Based in Le Marche, Italy, Nudo uses its own local first-cold-pressed olive oil instead of the traditional butter in their panettone. (You can "adopt" one of the olive trees in the company's grove, helping to support the region's small-scale farmers).
4. Biasetto
In Padua, Italy, baker Luigi Biasetto makes panettone in the old-fashioned Milanese style, and with ingredients he sources himself, including honey from the Alps, and organic local eggs. They are available in America through the Italian importer Gustiamo.
5. Sant Ambroeus
Baked by a New York–based café with roots in Milan, this panettone might be colossal, but it's still light, tender, and only subtly sweet. It features a classic filling of candied citrus and raisins, and arrives decorated in the brand's colorful wrapping paper.
6. From Roy
Inside elegant, understated packaging is a pillowy bread swirled with bittersweet chocolate and scented with fresh orange zest. San Francisco baker Roy Shvartzapel spent years mastering his panettone, and it shows.