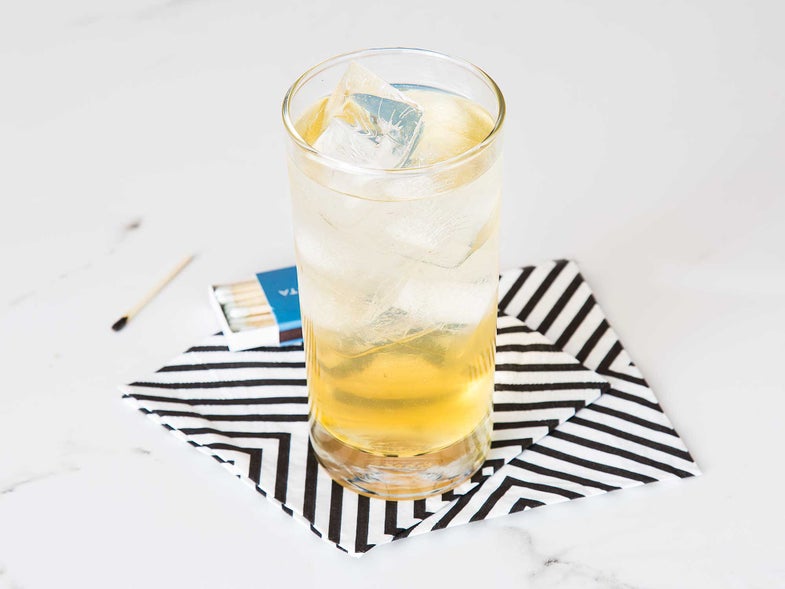 Pear, citrus, and herbal flavors meld together for this fruity, Champagne-topped cocktail at Le Glass in Paris. The name (Portuguese for "make believe") is head bartender Keltoum Arrachidi's homage to Portugal's white Port.
Featured in: Make These Bubbly Cocktails for New Year's and Beyond
Brincadeira Cocktail
A fruit-forward Champagne cocktail with citrus elements.
Time: 5 minutes
Ingredients
2 oz. Cocchi Americano
2 oz. lemon juice
2 oz. creme de poire
2 oz. white Port
1 dash absinthe
Champagne
Instructions
In a highball glass filled with ice, stir the Cocchi Americano with the lemon juice, creme de poire, white port, and absinthe, and top with Champagne.