Recipes
Italian Pecorino, Parsley, and Anchovy Sandwiches
Serves

serves 4

Cook

35 minutes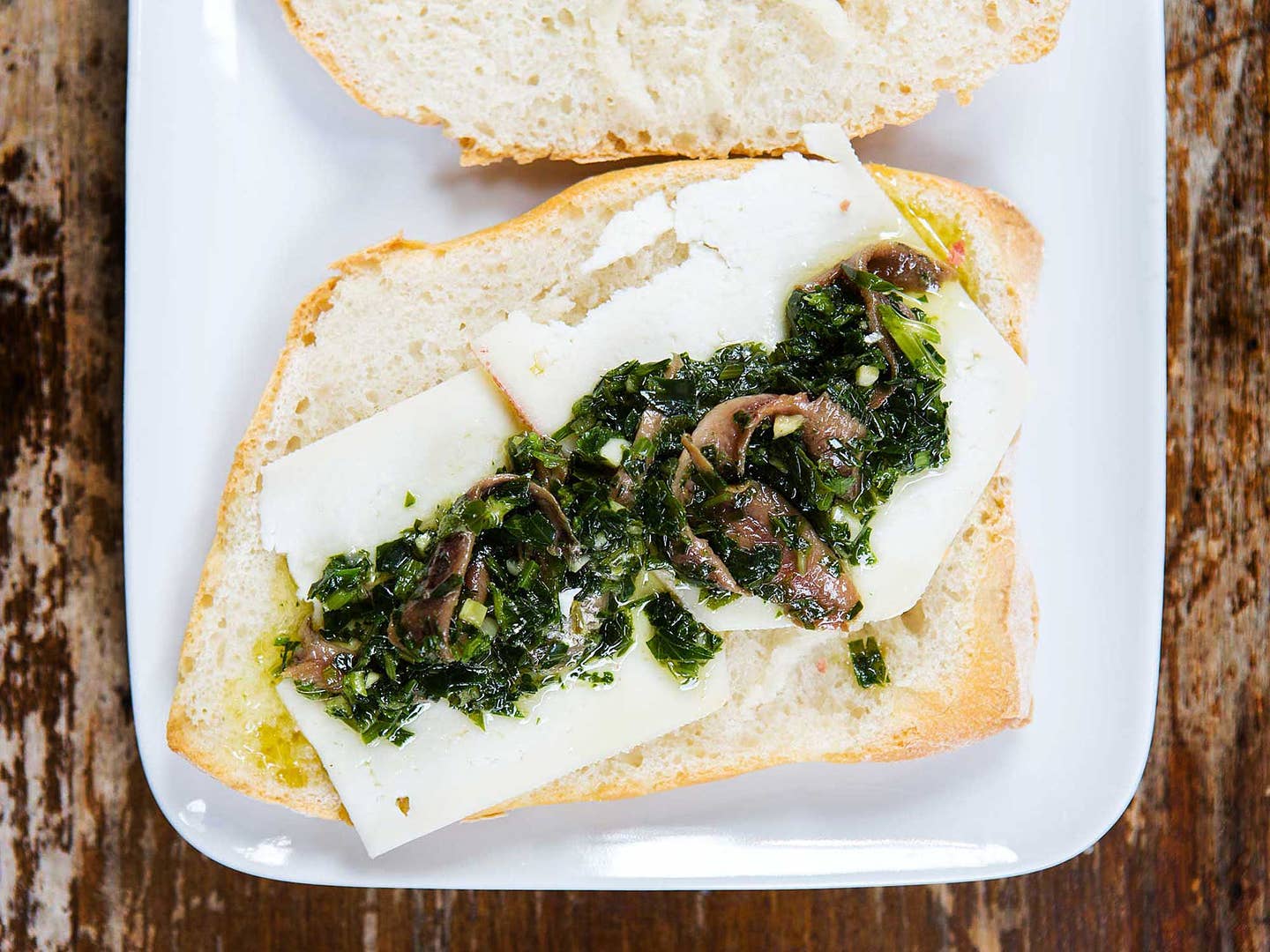 This crusty sandwich only calls for a handful of ingredients—pecorino, parsley, and anchovy—but has big flavors.
Ingredients
2 cups Italian parsley leaves (from about 1 bunch), minced
6 cloves garlic, minced (2 Tbsp.)
Salt and freshly ground black pepper
16 anchovies in oil
1⁄4–1⁄2 extra-virgin olive oil
4 oz. pecorino cheese, thinly sliced (about 8 slices)
4 small crusty sandwich rolls, halved crosswise
Instructions
Step 1
In a medium bowl, add the parsley, garlic, and a pinch each salt and pepper; stir well. Gently stir in the anchovies and the olive oil, starting with 1⁄4 cup oil and adding more as needed to saturate the parsley (it should be shiny and moist but not runny). Let rest 30 minutes.
Step 2
When ready to serve, distribute the sliced pecorino atop the bottom halves of the rolls, followed by the parsley mixture and anchovies. Top with the other halves of the rolls.