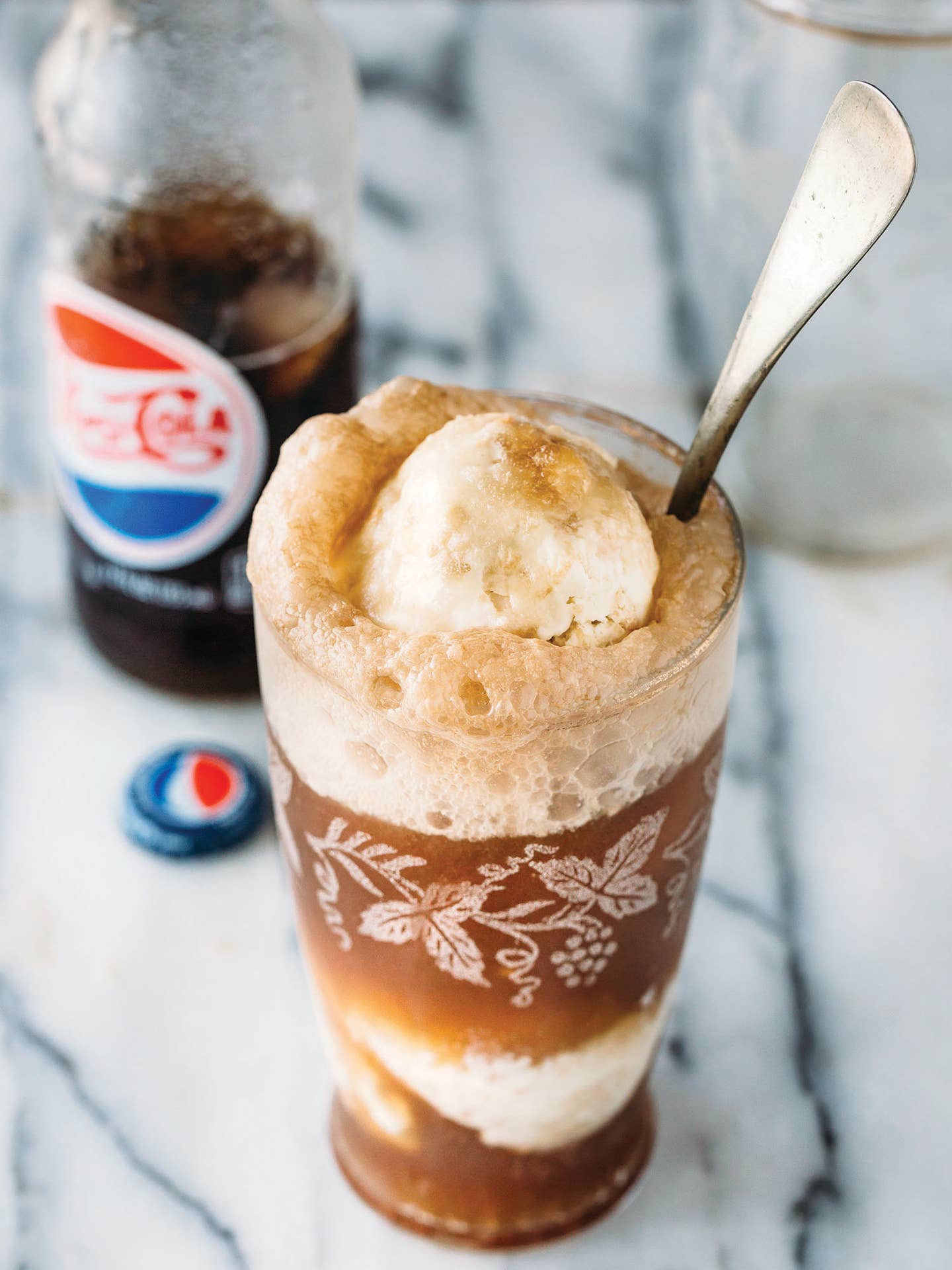 Drinks
Have You Ever Tried Cola With Peanuts?
If not, try this ice cream float spin on an old Southern classic
Open a bottle of cola (Pepsi or Coke are both acceptable; glass is mandatory), take a swig, and dump a package of salted peanuts inside. Keep swigging, chewing, and licking your lips with the quick-and-dirty snack that's long sustained many below the Mason Dixon line. As Garden and Gun points out, the tradition is dying out even on its home turf. Which is all the more reason to embrace this new formulation from The First Lady of Carolina Cooking, Vivian Howard.
Howard's reimagined the classic cola-and-peanuts mix as a float, making a peanut ice cream that uses peanuts two ways. Half are steeped into milk and cream overnight and cooked into the ice cream base, then discarded. The other half are chopped up and mixed with the churned ice cream to retain that classic crunchy texture. The result is a peanut ice cream that's distinctly not peanut butter, rich and creamy but with a deeper roasted flavor.
As with all floats, you want to go ice cream first, soda second, so the latter melts the former slightly on the way down to marry flavors and develop that signature float foam. Afterward, Howard suggests adding bourbon for a bit of kick. Whether you go hard or teetotaling is up to you; either way, this is how we want to spend our summer.