Punch: Love Served in Large Formats
On new year's resolutions and making big bowls of booze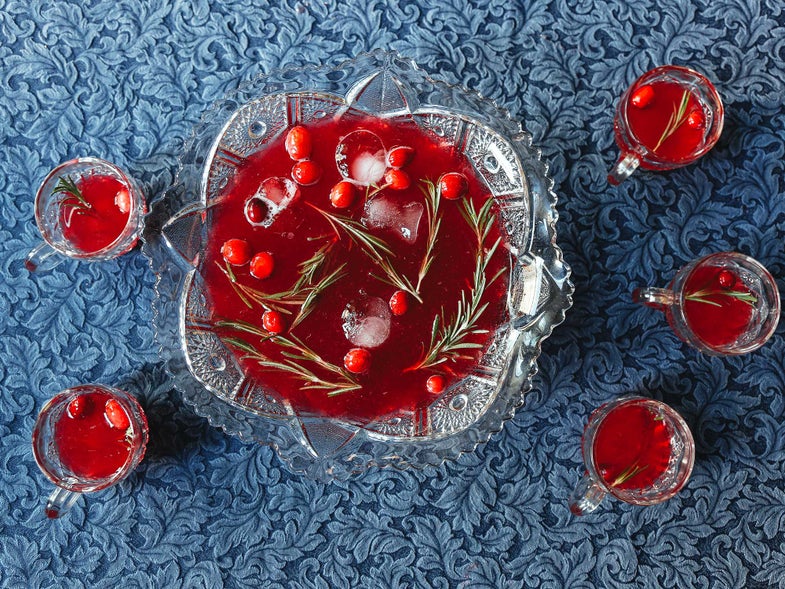 Growing up in a huge Asian family, I learned early on to love things in large formats: heaping platters of egg rolls enough to feed all 25 cousins, an assembly line of cash-filled red envelopes on Lunar New Year, and caravan of mini-vans anytime we left the house.
But with my dad being one of 11 siblings, and my mom one of 7, there just wasn't ever much space to move around in the kitchen when the grown-ups were busy cooking. So as a result of a childhood spent sitting on the couch playing video games waiting for food to magically appear, it wasn't until later in life that I developed an interest in cooking. I'm still not a great chef, but what I can do is make drinks. While others might turn to the kitchen during tough times, I stand by my home bar pondering what bottles I'll use, what flavors I'll shake and stir to balance each other out.
It's an exercise in creativity, no doubt, but it's also my form of self care during gloomy winter nights and languid summer days. And when I want to share that love in a large format, I make punch. There's something magical about big, beautiful bowls of booze everyone can gather around: a communal drinking experience that evokes a sense of togetherness and soaks any gathering in good spirits down to the last drop.
My resolution for 2017 is to cook more, a lot more, but until that happens, I'll keep batching my go-to seasonal punches and holiday favorites until the cold thaws and it's finally time for summer sangria.