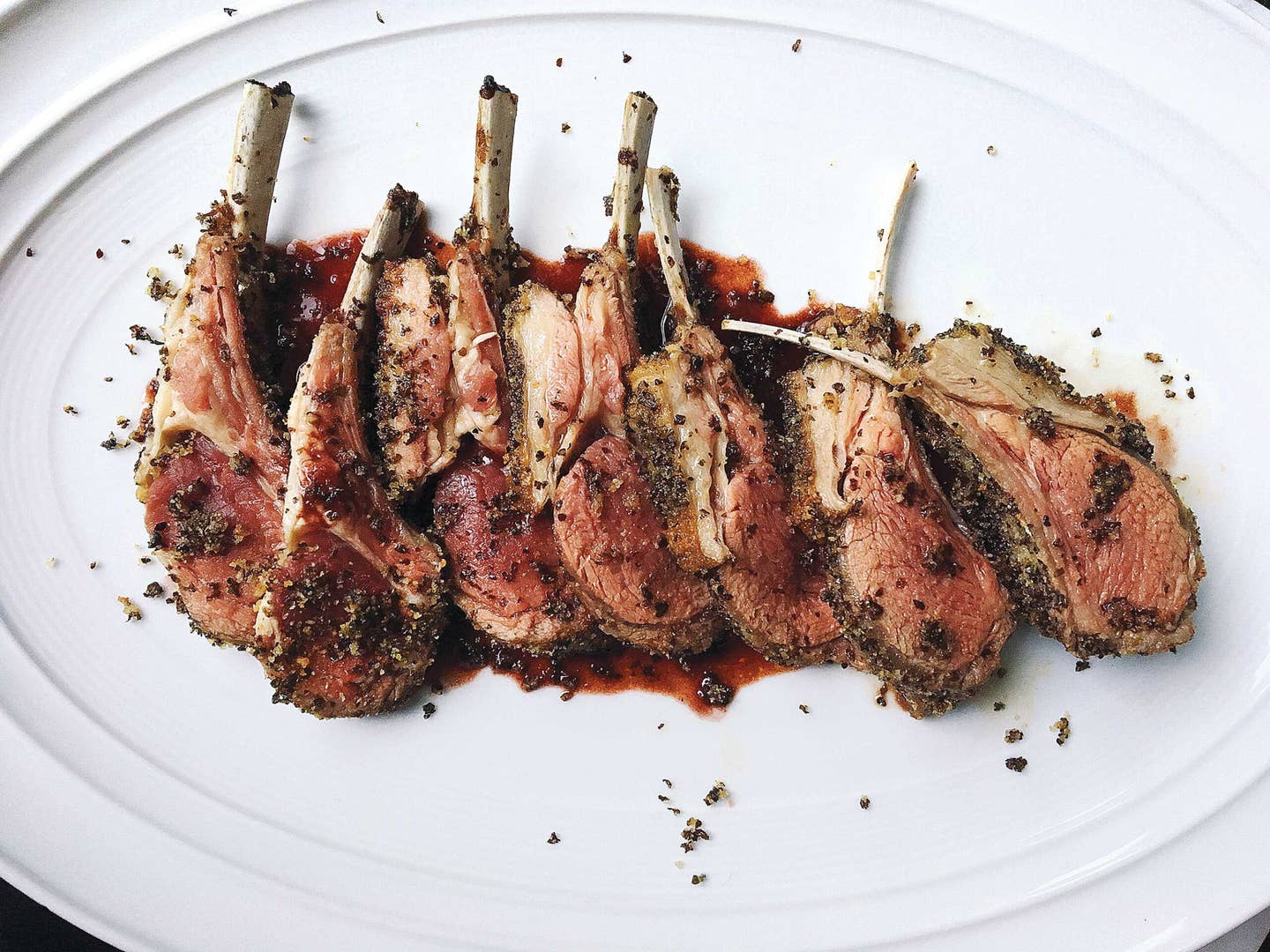 Techniques
Roast Meat With a Seaweed Crust for the Ultimate Surf-n-Turf
This rack of lamb recipe gets a briny rub of salt and umami
You don't need to go all out with a lobster and steak dinner to get the best of both the land and sea. On Ireland's Dingle peninsula, lamb is the ultimate surf-and-turf just by itself. These happy little sheep lambs are munching all day on grass that is kissed by a salty sea breeze that sweeps across the peninsula, adding a distinct salty flavor to the meat. Mark Murphy, head of the Dingle Cookery School, goes an extra step, adding local seaweed, which is rich not just in salt but also umami, like tomato and parmesan.
This crust involves pulsing seaweed in a food processor until powdery with bread crumbs, celery leaves, and some salt and pepper. But you can try adding seaweed to whatever spice rub or meat crust you like. Just a couple minutes in the processor and voila: the surf portion of your meal is ready to go.
If you find yourself with leftover seaweed, there's still plenty you can do with it. Make your own kimbap, or throw it in a salad.