Recipes
Quail Civet
Dainty game birds are braised in sherry and aromatics in this hearty Pyrenean dish.
Serves

8

Cook

2 hours 45 minutes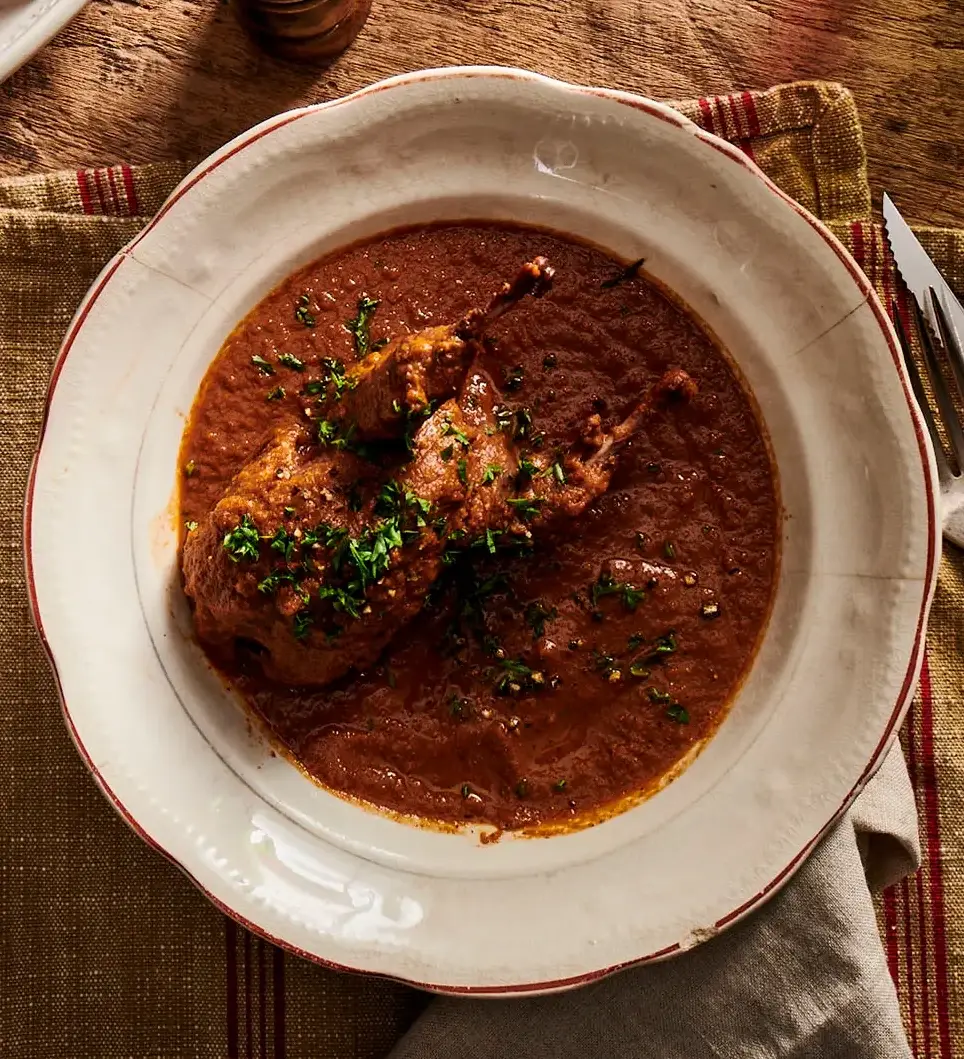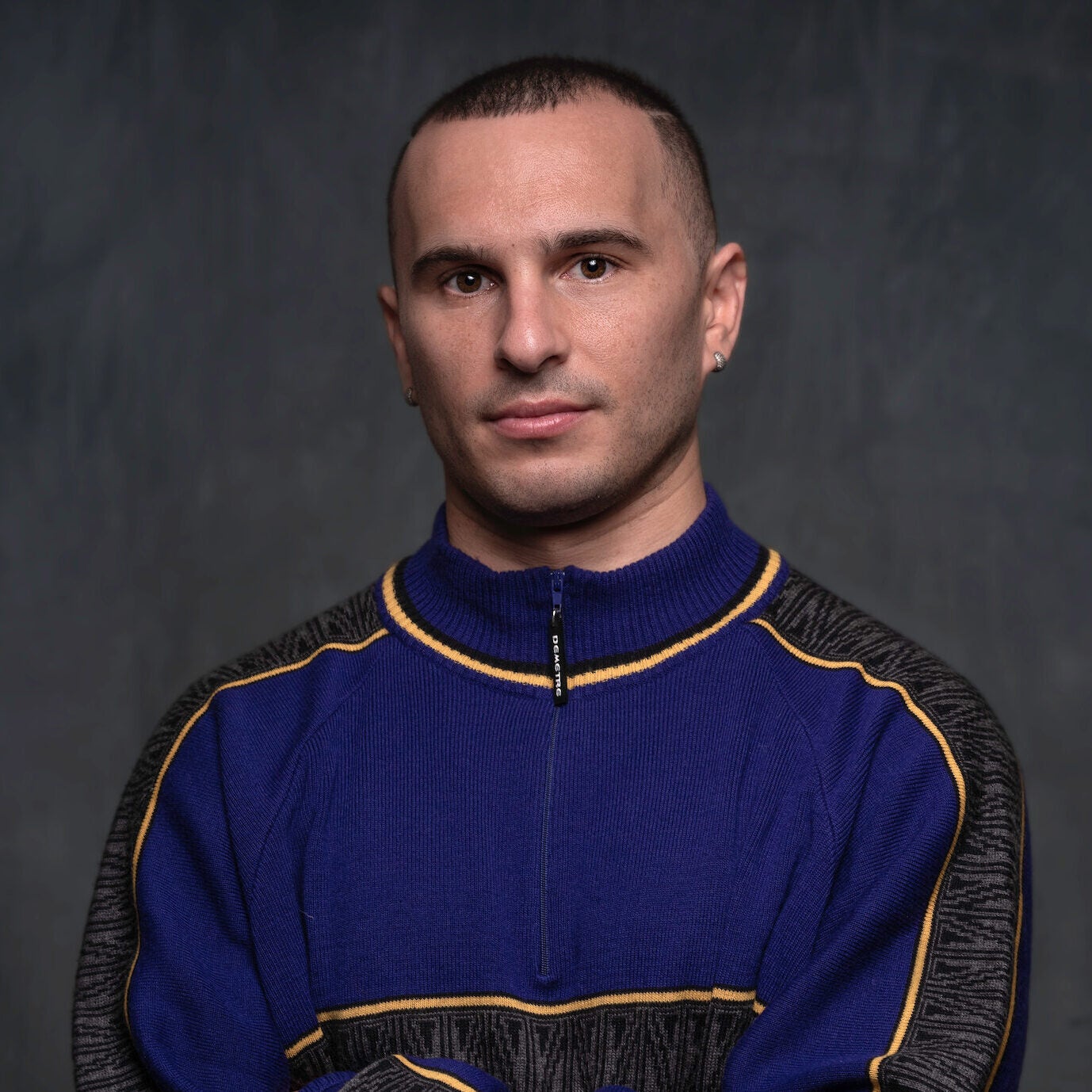 ---
Mild, tender quail is a crowd-pleasing game bird. Available at specialty butcher stores, it cooks quickly and plays well with aromatics like garlic and herbs. The keys to this recipe's deeply flavored sauce are the well-browned mirepoix at the start of cooking and the scant shards of dark chocolate whisked in for depth and sheen at the end.
Ingredients
8 whole quail (3¼ lb), gutted and cleaned
Kosher salt and freshly ground black pepper
¼ cups olive oil
15 peeled garlic cloves (⅓ cup)
4 medium carrots, peeled and cut into 1-in. pieces (2 cups)
2 medium celery stalks, coarsely chopped (¾ cup)
2 medium leeks, dark green tops discarded, cleaned and coarsely chopped (2½ cups)
2 medium yellow onions, coarsely chopped (2¾ cups)
8 medium tomatoes, cored and coarsely chopped (3¼ cup)
1 tbsp. pimentón
¼ tsp. cayenne pepper
2 cups semi-sweet sherry (such as cream or sweet oloroso)
One 750-mL bottle fruity red wine (such as garnacha)
2 oz. bittersweet chocolate, coarsely chopped (¼ cup)
⅓ cups finely chopped parsley
Instructions
Step 1
Using paper towels, pat the quails dry. Season generously inside and out with salt and black pepper. To a large Dutch oven set over medium-high heat, add the oil. When it's hot and shimmering, add 4 of the quail and cook, turning once, until browned on both sides, about 8 minutes. Use tongs to transfer to a plate, then repeat with the remaining quail. Turn the heat to medium. Add the garlic, carrots, celery, leeks, and onions, and cook until golden brown and softened, adding more oil if needed, about 15 minutes. Add the quail back to the pot, along with the tomatoes, pimentón, and cayenne. Increase the heat to high and pour in the sherry and red wine and stir to combine. Bring to a boil and lower the heat to medium-low to a simmer. Cover half way with a lid and cook, stirring occasionally, until the quail are fall-off-the-bone tender, about 1 hour. Remove from the heat, cool to room temperature, then refrigerate, covered, for 8–48 hours.
Step 2
Place the pot of quail back on the stove over medium-high heat. When the liquid boils, use tongs to transfer the birds to a plate. Lower the heat to a simmer and cook until the sauce reduces by about one third, about 30 minutes. Turn off the heat. Using an immersion blender, thoroughly purée the liquid. Stir in the chocolate. Add the quail back to the pot, cover, and cook, undisturbed, until the meat is heated through and the sauce has thickened, about 10 minutes.
Step 3
To serve, use a slotted spoon to transfer the quail to shallow bowls, then ladle over the sauce and sprinkle with parsley.