Recipes
Rhode Island Clam Chowder
A clear, light broth allows the briny flavors of these hefty shellfish to shine.
Serves

serves 4

Cook

1 hour 10 minutes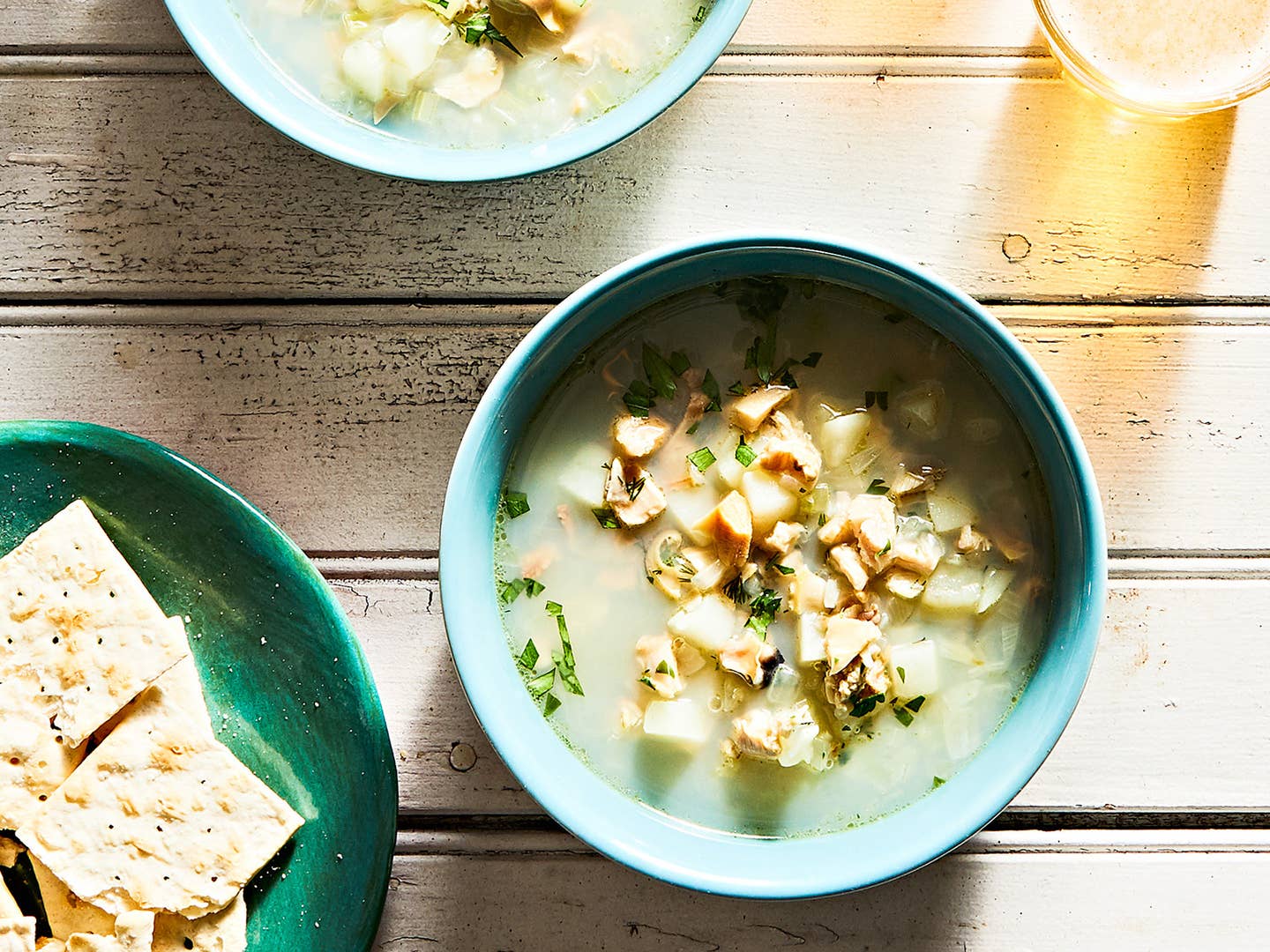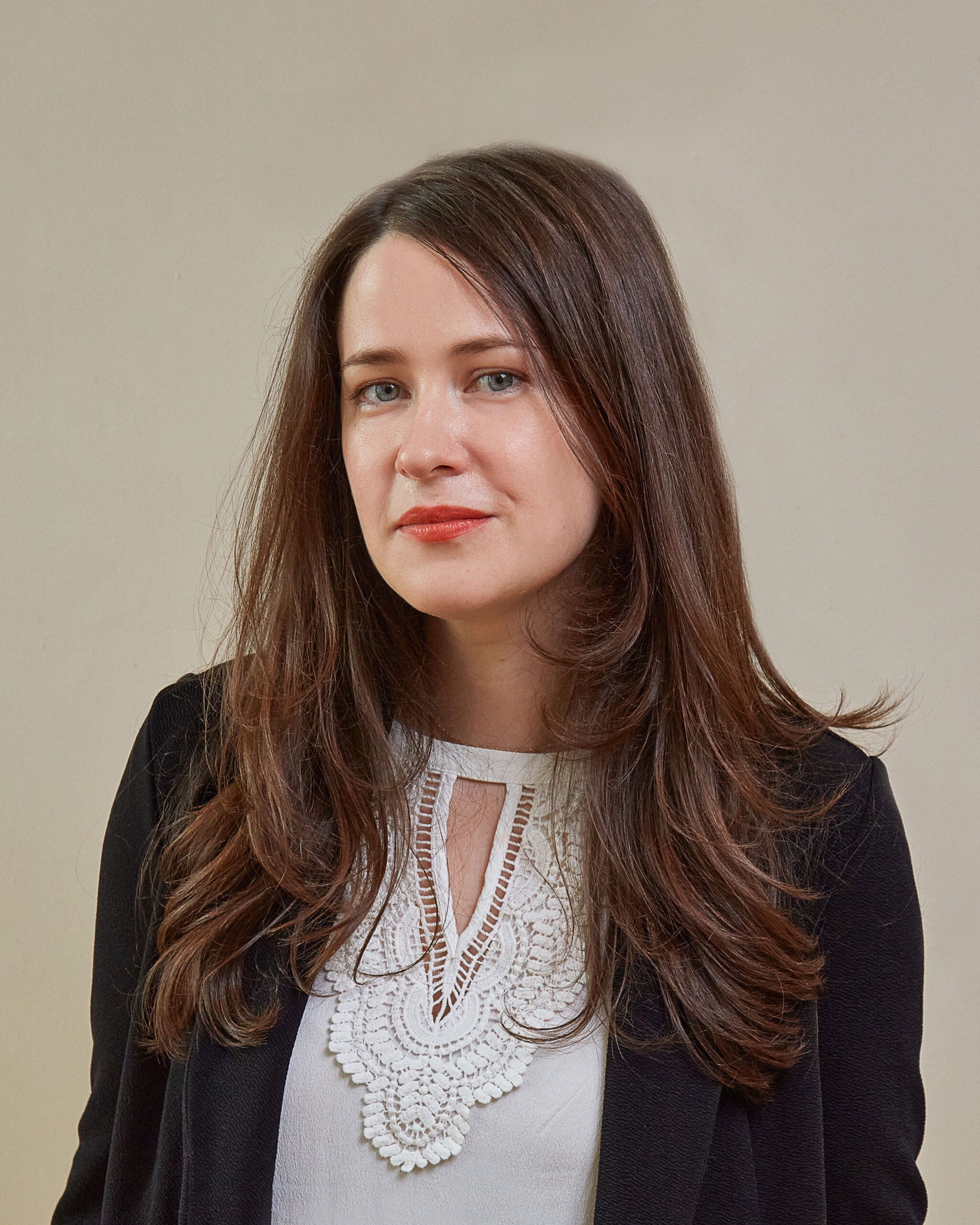 ---
A true taste of the sea, this chowder from SAVEUR Editorial Director Kat Craddock is made with a clear, light broth that lets the briny flavor of clams shine. For the best value and yield, look for very fresh, medium to large hard-shell clams (known as quahogs in New England). The hefty clam bellies enrich the soup, and when cooked gently and chopped, the tougher, muscley bits lend the dish a pleasant chewy texture.
Ingredients
Kosher salt
4 lb. cherrystone clams (about 20 large)
4 cloves garlic cloves, thinly sliced
2 Tbsp. extra-virgin olive oil
2 large celery stalks, finely chopped
2 medium russet potatoes, cut into ⅓-in. cubes
1 large yellow onion, finely chopped
1 bay leaf
2 Tbsp. finely chopped fresh flat-leaf parsley
1 Tbsp. finely chopped dill
Freshly ground black pepper
Instructions
Step 1
Purge the clams: Fill a large bowl with generously salted cold water, add the clams, and set aside for 15 minutes.
Step 2
Transfer the clams to a pot, leaving any grit behind in the bowl. Add the garlic and 2 cups of cold water, cover, and turn the heat to high. Steam until the clams begin to open, 3–6 minutes (start checking after 3). Using tongs, transfer each open clam to a large bowl, allowing up to 15 minutes for all of the clams to open; discard any that remain shut. Strain the cooking liquid through a fine-mesh sieve set over a bowl, then add enough water to bring the liquid to about 8 cups; set aside. Rinse and dry the pot and return it to the stove.
Step 3
Turn the heat to medium and add the oil, celery, potatoes, onion, and bay leaf. Cook, stirring frequently, until the onion is soft and translucent, about 10 minutes. Stir in the parsley and dill and cook for 2 minutes more. Add the reserved cooking liquid and turn the heat to high. When the liquid boils, turn the heat to medium and cook until the vegetables are tender and the broth has reduced slightly, about 20 minutes.
Step 4
Meanwhile, pull the clams from their shells (add any accumulated juices to the pot) and chop them into ½-inch pieces. Just before serving, add the clams to the broth. Season with salt to taste.
Step 5
To serve, ladle the chowder into bowls and sprinkle with parsley and black pepper.